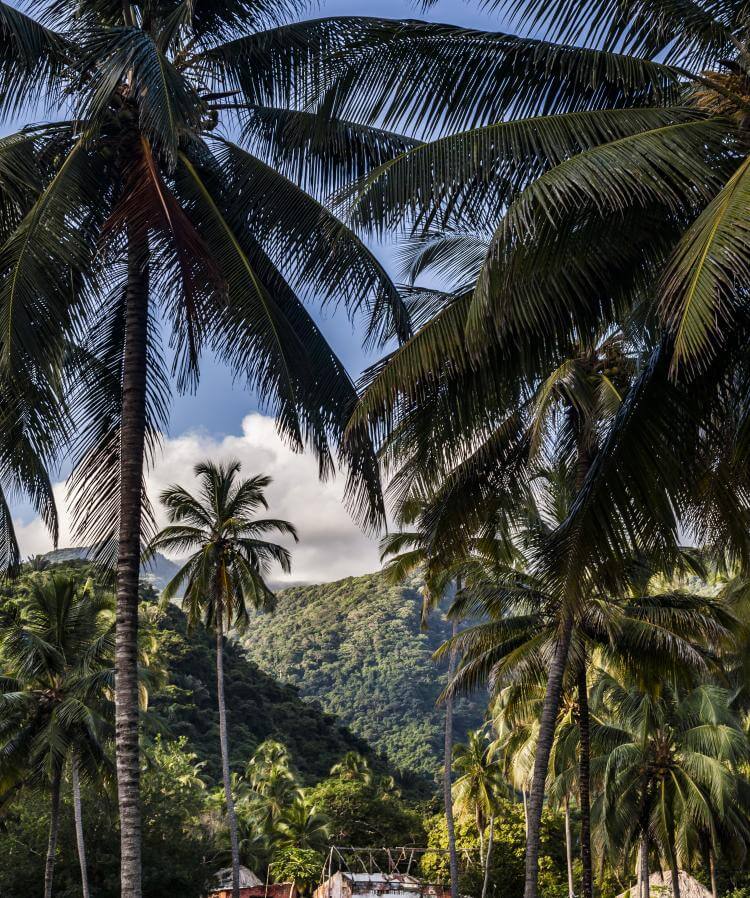 A spontaneous one-way ticket saw Angie Davis and her young sons arrive in Colombia, a country where serenity, spirituality and sprawling natural landscapes collide. She recounts a truly divine experience connecting to the beauty of our planet.
The long-haul effort to reach northern South America is enough to put off any travelling family, let alone a single mother with two energetic boys, but there's a saying around action sports communities that says: "You have to risk it for the biscuit." The vegan cookies and crisp mountain air of our friends' luxurious villa in La Mesa de Los Santos in the outskirts of Bucaramanga, one of Colombia's safer and spectacular mountainous cities, sure did make the jet lag well worth the struggle.
La Mesa de Los Santos
Our first Colombian adventure found us in La Mesa de Los Santos (The Table of the Saints). A rural area used for agricultural farming, La Mesa is an hour's drive from Santander's capital, Bucaramanga, making it a popular weekend retreat destination for wealthy city dwellers.
The highlight of La Mesa was a quick romantic escape with my then partner, Daniel, to a dramatic clifftop hostel called Refugio la Roca, or The Rock Shelter. The concept was designed around the natural habitat, and the hostel is a spectacular representation of sustainable tourism. Popular with climbers due to its natural rockwall-climbing park, the hostel was surprisingly busy, although our peace was well maintained.
I've had an affinity with mountains since my early childhood years when I'd go on treks with my father. I'd developed a relationship with the earth's core that I hadn't quite come to understand, nor appreciate, until recent years. I'm particularly drawn to raw, barren and rocky landscapes with flora that's able to endure harsh conditions; a metaphor, perhaps, for my own personal life experience.
Parque Nacional Natural Tayrona and the Sierra Nevada
The Sierra Nevada de Santa Marta is one of the world's highest coastal mountain ranges. This isolated mountain range is separated from the Andes chain that runs within Colombia and reaches an altitude of 5,700 metres, despite its location just 42 kilometres from the Caribbean coast. Her foothills sink into the Caribbean Sea, forming bays and coves of an exceptional beauty and rich diversity that feature as part of the protected area known as Parque Nacional Natural Tayrona, or Tayrona National Natural Park.
While we only spent two days in the park, you could easily get blissfully lost in there for a week, or longer. Tayrona offers an immense variety of flora and fauna, a result of two ecosystems that produce a variety of climates and geography ranging from arid sea level to 900 metres above sea level, producing vegetation as varied as tropical dry forest to coral reefs.
Minca
Driving out of Tayrona was a weird feeling; we were grateful to rest our swollen feet but felt an urge to remain entrenched outdoors. Following the flow of a local connection, we made our way to a family-owned permaculture and yoga retreat called Sol de Minca. Perched high in the jungle with expansive views over dense verdant mountains, the buzzing city of Santa Marta flickered aggressively in stark contrast by the coast in the distance.
Our time in Colombia came to an all-too-soon end upon the expiry of our three-month visas. We packed so much more into our holiday than can be shared here. As we swayed our way back to the airport to set out for our next destination, Japan, I knew in my heart I was not done with Colombia and cannot wait to return some day. If Colombia has been on your radar but you have been holding out due to fear, I'll leave you with the wise words of Mark Twain: "Twenty years from now you will be more disappointed by the things you didn't do than by the ones you did do. So throw off the bowlines, sail away from the safe harbour. Catch the trade winds in your sails. Explore. Dream. Discover."