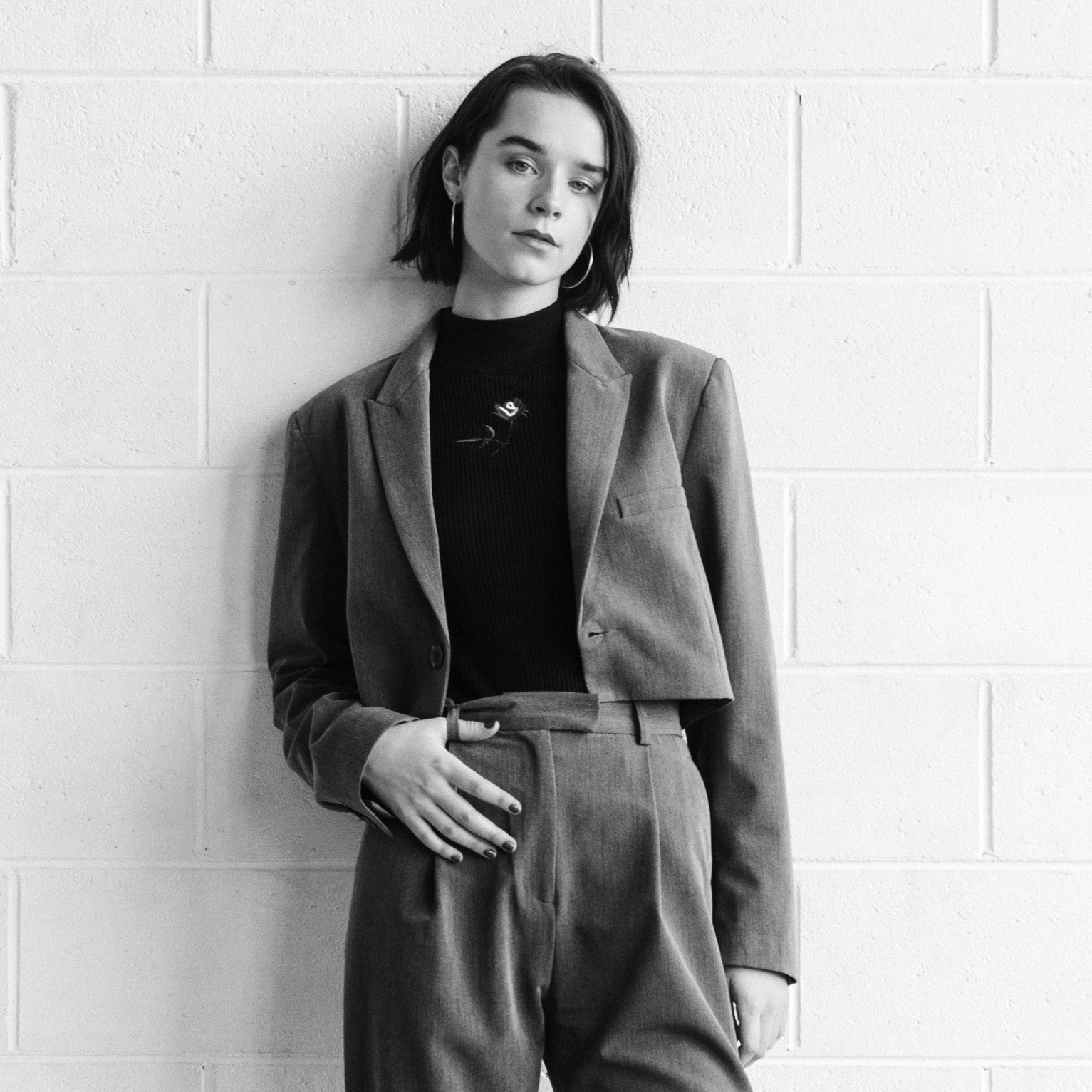 A panel of renowned industry experts researched, deliberated, and determined this year's Nourish Vegan Awards nominees. Here we meet panellist Emma Håkansson.
Emma Håkansson, Director, Collective Fashion Justice
Emma Håkansson is the founder and director of not-for-profit Collective Fashion Justice, which seeks to create a total ethics fashion system that protects human and non-human animals, as well as the planet, before profit and production. She writes on sustainability and ethics in fashion for multiple publications, and is an author with two books on the way. Her business Willow Creative Co produces photographic and video content for ethical fashion brands, and she has created campaigns for the protection of animals for multiple organisations.
What motivated you to explore veganism and plant-based living?
I first considered the animals people eat when I was about 15, on an exchange in Sweden, living with my cousins. It's very normal in Sweden to eat moose and deer, and I thought that was a bit weird. This discomfort stayed with me, and I realised it was only logical that if I didn't eat a moose or a deer, I wouldn't eat a sheep or a cow either. So, I stopped eating all land-dwelling animals. About a year later, I learned more about the fishing, egg, dairy, leather, wool and down industries, and I became vegan. Having worked as a model in fashion for a couple of years already, my natural focus around veganism became fashion related too. People understand the food aspect of veganism, but not so much the fashion side.
How does your day-to-day work reflect your values?
My work is purposefully built upon my values of total liberation – I want to do my part to create a world that values the life and wellbeing of animals, humans, and the planet. I'm the founder of Collective Fashion Justice, a non-profit organisation that aims to create a fashion system that reflects these values.
We're releasing a short film on ethical, sheep-free knitwear production, have been working with the Animal Justice Party to get a fur ban in place in the City of Melbourne, have released new sustainability calculations on how harmful animal-derived materials like leather are (with these calculations being shared in Vogue Business!), and so on.  When I'm not working in this way, I'm consulting and helping brands become more ethical, and writing articles about these issues.
What has changed in the vegan world since you started on this path?
When I first went vegan, there were far less fun vegan treats to eat than there are today – a change I'm very happy about, as a big sweet tooth! It's also much easier to get vegan food at mainstream supermarkets, and at increasingly lower prices. On the fashion side of things, so many brands have banned fur. Public perception of leather is slowly changing and so many more innovative alternatives to animal-derived materials have been developed: cactus leather, recycled alternatives to down, Tencel (a sustainable alternative to wool), and 'silk' made from the by-products of orange juice! It's amazing.
Why did you choose to be part of the expert vegan panel for the 2021 Nourish Vegan Awards?
I was humbled to be invited to join the Nourish Vegan Awards panel to offer my perspective on the industry. Given my passion for 'total ethics', amongst other considerations, I really wanted to focus on upvoting brands who were not only vegan, but paying living wages, using sustainable materials, ingredients, packaging, and so on. It's so great to see more brands getting on board with the importance of respecting everyone – regardless of species.
What impact do initiatives like the Nourish Vegan Awards have?
I think awards like this are a clever way to both encourage businesses to do better and to raise awareness among consumers of the more ethical options available to them. A bit of healthy competition is often good for pushing innovation! We won't be able to simply consume our way into a better future – we need legislative change amongst other things – but businesses, and the people who fund them, too, have far more power to make change than we realise.
What vegan product or option could you simply not live without?
I couldn't live without soy milk. I love drinking it, using it in baked treats, having it with cereal – it's an essential for me. I'm also very glad that products like frozen vegan dumplings and sausage rolls are so much more available, for when there's no time.
Clothing wise, I'm constantly glad for vegan leather. Otherwise, I'd constantly be in canvas shoes, with a canvas tote bag, and that's a very limiting vibe.
What isn't yet widely available that you'd love to see developed?
In the field of fashion, I'd love to see wool alternatives become more widespread. So many knit garments have a very small percentage of wool in them, there simply aren't enough that are free from harm to sheep. We need to eliminate wool, but move past using virgin synthetics in its place. Tencel, sustainably sourced cotton, recycled materials, bamboo lyocell, and hemp are all great alternatives.
On the food side of things, I want more non-coconut yoghurt (I'm one of those people!), and bigger tubs of yoghurt for less money. The same with cheese – larger amounts for less. This will come in time, it's just a matter of the industry being willing to speed that process up.
What's next for you on your vegan journey?
Next year, I have a book coming out across Australia, the UK, and the US! It looks at animal rights, sustainability, and human rights, and how these intersect and come together in a vegan, anti-speciesist lifestyle.
Collective Fashion Justice's non-profit, limited edition knitwear line will be out soon, too, as will our sustainability report in collaboration with the Center for Biological Diversity. There's a heap coming out of this small but mighty organisation that I'm proud of!