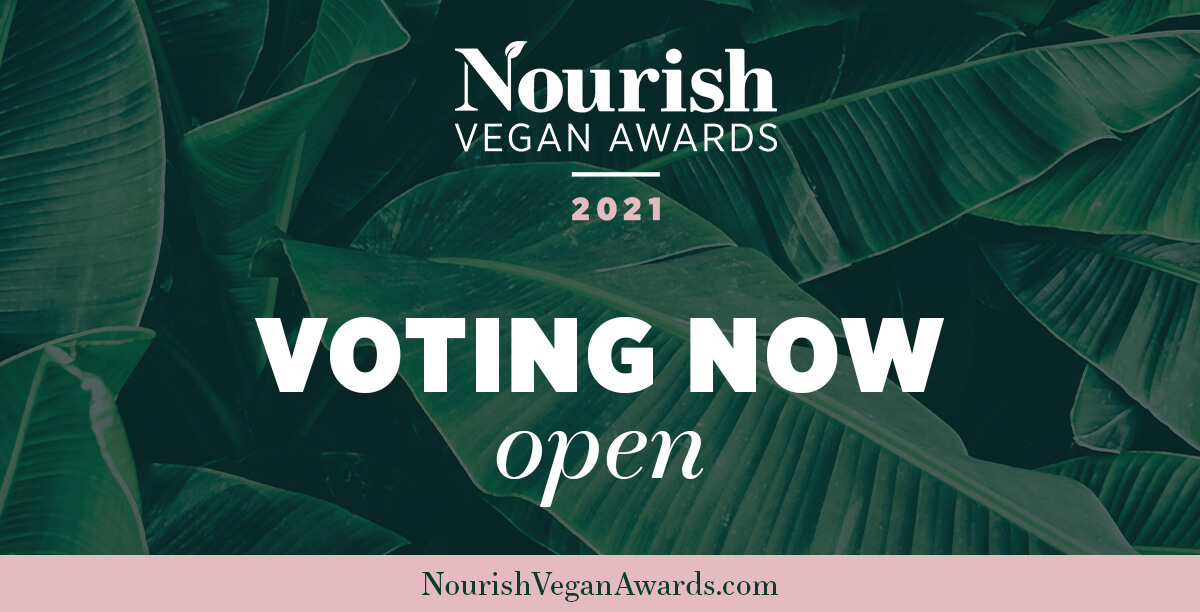 The Nourish Vegan Awards are Australia's only annual vegan food and lifestyle awards to celebrate the very best in plant-based living, voted by you!
We've made it our mission to inspire, inform, and support those making the plant-based transition, and most of all to make it fun! More people than ever are choosing vegan options for health, the planet, and the animals – and our favourite brands are helping us make the shift.
A celebration of veganism hitting the mainstream, the Nourish Vegan Awards are Australia's definitive guide to the very best vegan food and lifestyle brands on offer in 2021. From food and fashion to wellness and beauty, we're asking you to vote for your top picks and determine the very best in plant-based living for 2021.
The Nourish Vegan Awards expert panel have shortlisted 9 brands across 26 categories, with each nominee chosen for its quality, impact, and commitment to plant-based living.
This year's panel is made up of Australia's leading minds in the world of veganism, including Nourish editor Rachael Morris, Author and Journalist Katrina Fox, Chef and TV Presenter Simon Toohey, Vegan Australia Board Director Lucy Stegley, Collective Fashion Justice Director Emma Hakansson and plant-based Ultra Trail Champion Lucy Bartholomew.
Voting for the 2021 Nourish Vegan Awards is open now at NourishVeganAwards.com. All voters will have the chance to win 1 of 5 premium prizes including Coles gift cards, a Vitamix Ascent® commercial-grade blender, and e-gift cards to luxury online beauty and lifestyle store VeganBeauty.
The winners of the awards will be announced on World Vegan Day, 1st November 2021, with the complete Nourish Vegan Awards guide published in issue 67 of Nourish, on sale 1st November 2021.
Voting closes on August 15th, so jump online at NourishVeganAwards.com now and have your say!
Special thanks to The Nourish Vegan Awards 2021 supporting partners Coles, Cruelty Free Super, Vitamix, VeganBeauty and Vegan Easy.