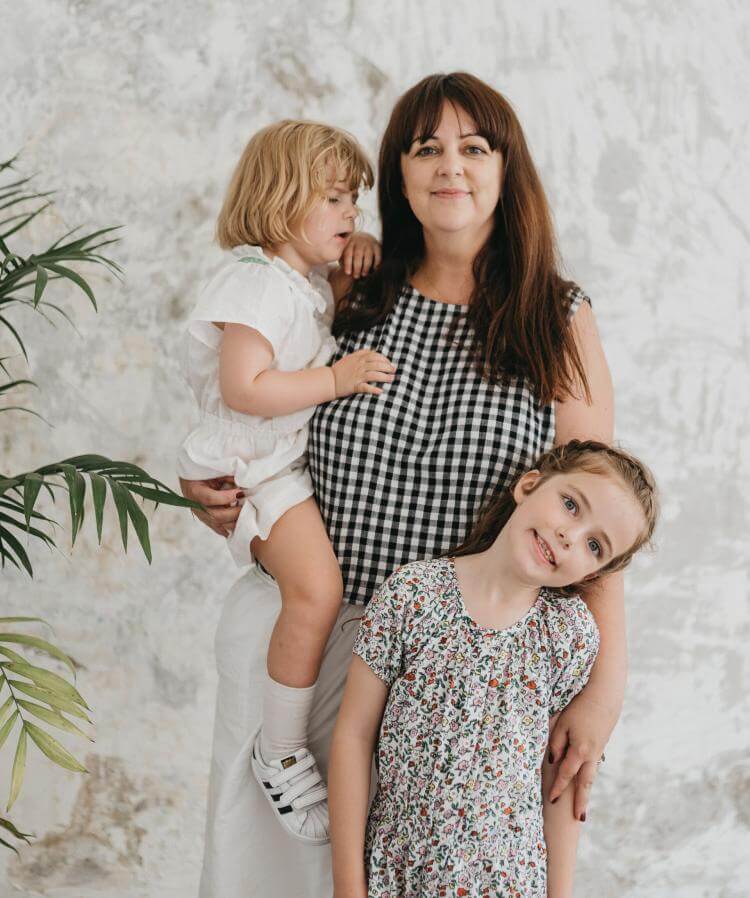 Living a more eco-friendly life may seem daunting, but with these tips, you'll be saving the environment (and money) in no time!
EAT LESS MEAT
You can help build a more sustainable planet simply by changing what you put on your plate and there are so many great resources to help you make this change. The beautiful cookbook, Vegan Bowls, contains over 100 recipes to help you on your way to becoming a plant-based household. It's okay to start small. Just ensure one meal a day is completely plant-based and increase your efforts from there.
BUY LESS STUFF
This one is pretty self-explanatory. Check-in with yourself whenever you're about to buy something new. Ask yourself the questions, 'Do I really need this?', 'Is this filling a gap in my wardrobe/kitchen/household, or do I already have something similar?' and 'Could this money be better spent, or saved entirely?'
CHALLENGE YOURSELF TO A PLASTIC-FREE GROCERY SHOP
Why not inject a little bit of fun into your new eco-conscious commitment? Get a little competitive with your loved ones and present them with the challenge of who can bring the least amount of single-use plastic home from the grocery store. Remember to always take reusable produce bags when you hit the fresh food section. Kappi produce bags are made from organic cotton and are big enough to fit your entire weeks' worth of spinach! You could even try shopping naked. No, I don't mean traipsing the shopping aisles in the nude. I mean buying bulk food items like nuts, seeds, cereals and more in glass or reusable containers from retailers like Naked Foods, The Source Bulk Foods or the bulk food section of your local supermarket. Genius, and a lot of fun!
RECYCLE EVERYTHING
Yes, everything! It's time to take our recycling efforts up a notch. Clothes and textiles can be donated to H&M's Garment Collecting initiative or to charities, shelters and opportunity shops. Socks can be sent to MANRAGS to be upcycled into new items of clothing. Soft plastics that can't go in our recycle bins can be dropped into collection bins at supermarkets to be turned into something useful. If you have an item you want to recycle but aren't sure where it should go, visit Garbage Guru for the answers to your most pressing recycling questions.
COMPOST
Not only is composting fantastic for eradicating much of your unwanted scraps, but it is also great for your garden and even teaching your kids about waste. If you don't have room for a compost bin, you can join Share Waste or Positive Waste. If you do have space and are ready to take the plunge, Compost Revolution is offering an 80 percent council discount to kick-start your composting. Happy days!
MAKE YOUR HOME AS ENERGY EFFICIENT AS POSSIBLE
Those sinister little digits on our energy bills seem to hit higher numbers with each month that goes by. Wouldn't it be great to send those pesky numbers plummeting and save the planet at the same time? It's not impossible! From natural ventilation to smart energy switches, the good people at Domain have rounded up the best tips and tricks to turn your home into an energy-efficient haven.
GET INVOLVED IN PERMACULTURE
Trust me, it's not as daunting or as complicated as you think. According to the ABC, permaculture is the "practical approach to the problems facing modern society based on a philosophy of think globally, act locally, and is equally as relevant to an inner-city courtyard as it is to a broad acre farm". Check out the ABC's fact sheet on permaculture here. From irrigation, raising chooks, growing your own vegetables plus so much more, it covers everything you need to know. Another great resource is Morag Gamble's website Our Permaculture Life. Morag and her family live mortgage-free in an eco-modular home surrounded by thriving gardens. Yes, mortgage-free. If that's not enough to give permaculture a second thought, I don't know what is.
TALK TO YOUR FAMILY ABOUT CLIMATE CHANGE
To put it plainly, climate change is caused by an excess of greenhouse gases in the earth's atmosphere, which is causing erratic weather across the globe and rising temperatures. Regardless of what your friends and family might say, it is real, and it is happening. However, it can be a touchy subject for some, so tread lightly when approaching it. This resource from the Australian Psychological Society outlines how to teach children about the environment, and how to cope with feelings of climate change distress.
MOVE YOUR MONEY
Bank and invest with environmentally conscious institutions. I have learnt that one of the most powerful and effective ways of making an impact is to literally put your money where it matters. Start by switching to an ethical bank and super fund. By diverting funds away from institutions that support coal mining, tobacco farming and other questionable investments, you are sending a clear and powerful message. The Conscious Space does all of its banking with Bank Australia and our staff have their super with funds such as Future Super, Verve, and Australian Ethical.
To learn more about conscious living or attending The Conscious Space event, visit https://theconsciousspace.com/
The Conscious Space Sydney
Saturday 28th March- Sunday 29th, 2020
9:00am- 4:00pm
The Cutaway at Barangaroo Reserve
Registration Available via https://theconsciousspace.com/