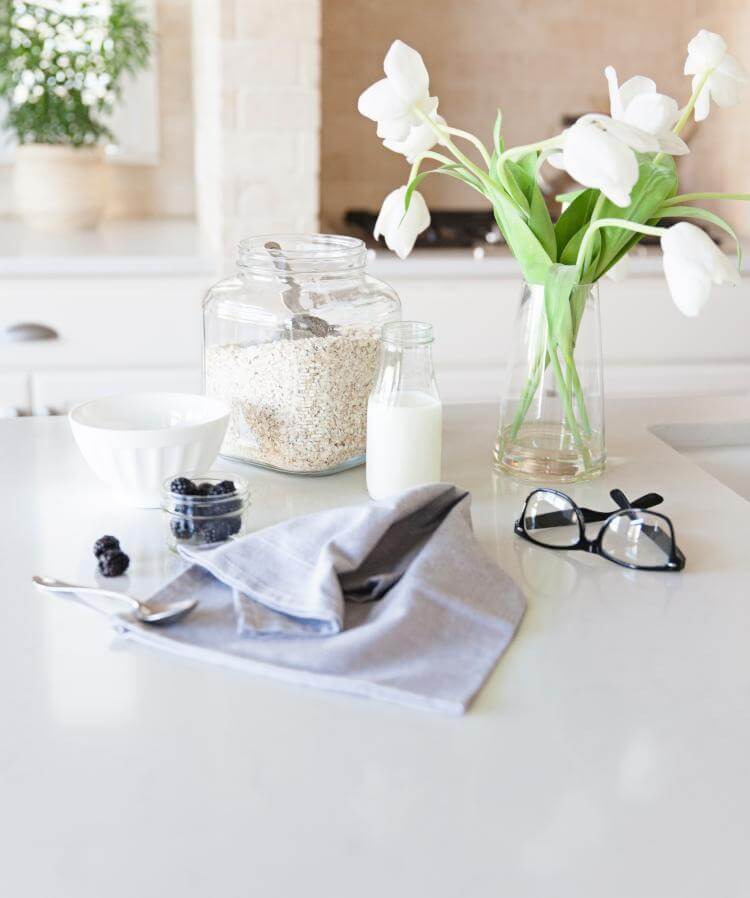 Maddie Lakos explores the ins and outs of keeping your kitchen eco-friendly, and has come up with six simple ways you can do it.
As avid cooks, it's only natural that we spend a fair bit of time in the kitchen: unpacking our shopping, cooking, serving and cleaning up (all with creative flair, of course). While it's easy to lose yourself in the process of meal preparation, there are simple actions you can take to make sure you're not only embracing your love of food, but also making sure you're looking after the environment. Between food waste, plastic bags, the energy guzzler we call the fridge and the constant rinsing and washing that happens for each meal, the kitchen is one of the greatest sources of landfill and the greatest user of energy in any household. But there are ways that you can minimise the impact of your kitchen, and you don't have to sacrifice your dishwasher to do it.
1. Respect recycling
According to a recent Planet Ark survey, contamination – where things are chucked in the recycling bin that ought not to be – is one of the biggest challenges faced by the recycling industry. This not only impacts the ability of a sorting machine to do its job, it also inevitably increases the cost of recycling overall.
The most common error, according to local councils surveyed, is the use of plastic bags. "All recycling wrapped in plastic bags goes straight to landfill, since staff at sorting facilities are unable to open the bags for safety reasons," they said. Plastic bags and other soft plastics like food packaging can be recycled at major supermarkets.
2. Get composting
Composting will not only save space in your garbage bin, it will also benefit your garden and prevent yet more stuff making it into landfill. Sustainability Victoria (sustainability.vic.gov.au), an initiative of the Victorian Government, says, "About half of household garbage is made up of food and garden waste. Start composting and you'll immediately notice a significant reduction in the amount of rubbish in your bin."
3. Ditch plastic wraps
The easiest way to stem the use of cling wraps is to switch them with re-usable wraps. These are available in a range of materials, from cloth and paper to natural beeswax. Freya, maker and owner of Apiwraps (apiwraps.com), says, "Creating something our great grandparents used was the answer to my personal dilemma of how to keep vegies fresh without plastic. Years of perfecting the formula has resulted in wraps that are thin and flexible, easy to seal and clean, and are long lasting."
4. Get your 'green bags' out
It is likely that, at one point in our lives, we will discover that we have a veritable hoard of plastic bags at home – stuffed in a drawer, or in each other, or in a specially designed bag for plastic bags. It's an extreme habit if there ever was one. But plastic bags are not only a headache in terms of landfill, but also as litter.
Plastic bag bans are coming though, and quickly. From 1 July, Queensland and Western Australia will ban single-use, lightweight plastic bags from major retailers, bringing the states into line with the ACT, South Australia and Tasmania. Victoria is set to follow, having announced plans in October 2017 to phase out most lightweight plastic bags this year, leaving only New South Wales without a proposed ban. Supermarkets have also followed suit.