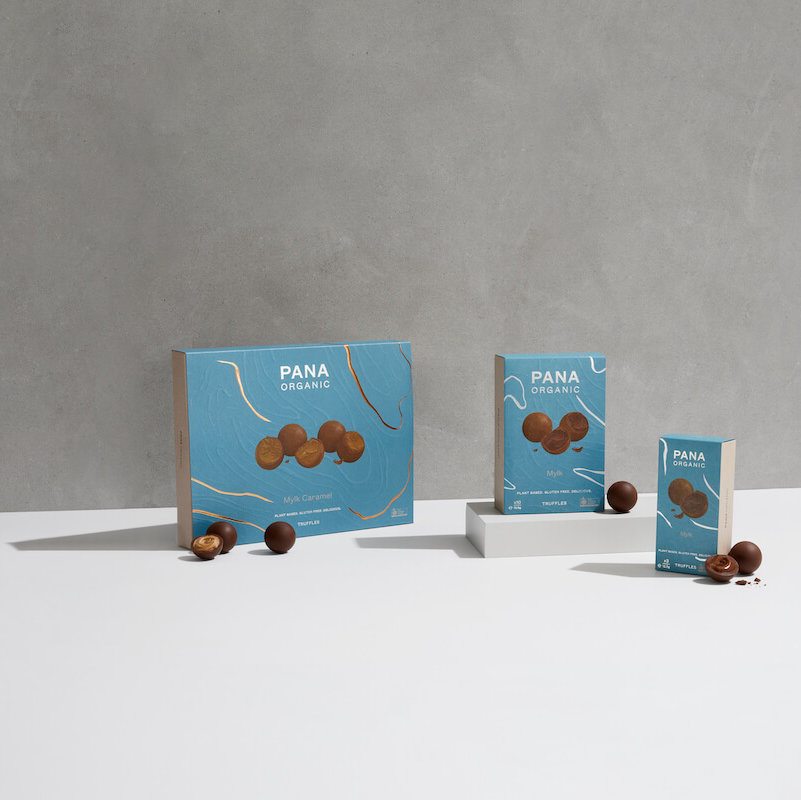 Pana Organic have dropped a new limited-edition range of organic, vegan chocolate truffles. Safe to say there was no shortage of volunteers at Nourish HQ to put them to the taste test!
They're the first-to-market chocolate truffles that are not only vegan, organic and gluten free, but also made in Melbourne.
Pana Barbounis, founder of Pana Organic, says his innovation team kept the recipes simple and balanced to allow the individual Pana Organic flavours to shine, "resulting in lusciously sweet treats that make an ideal gift, or a moment of blissful indulgence all to yourself".
Pana is also proud of the packaging. "The beautifully designed boxes are made from recycled stock and recyclable, while the individual wrappers are fully compostable – just another reason to celebrate this festive season."
The Nourish community has shown its adoration of all things Pana Organic in the Nourish Vegan Awards, so – on your behalf (of course) – we thought we'd better taste and report back on this latest offering!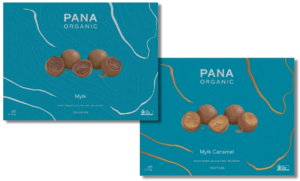 And the verdict was…
Rachael, Editor, tried both varieties: "OMG YUM!!!!! This is next-level Pana. I am impressed. And yes, I just had chocolate for breakfast."
Yasmyn Fadhul, Editorial Coordinator, tried the Mylk variety: "They're literally the best truffles I have ever eaten, vegan or otherwise."
Angela Luck, Office Manager: "Tried the Mylk Caramel truffle. I'm normally a dark chocolate girl but this is truly delicious – could go seconds. 😉 Lovely texture, and chocolatey. The flavour bursts into your mouth and lingers right through to the end with no waxy or grainy finish."
Charlotte Mellor, Content Creator, tried the Mylk Caramel variety: "Don't think I've ever had a better truffle! 💯"
***
The truffles are available from independent grocers and Woolworths supermarkets nationally in three sizes: 3 pack: RRP$5.00 • 10 pack: RRP$12.90 • 20 pack: RRP$23.00