Win a Morphy Richards Intellisteam Steamer (closed)
Three lucky members of our Nourish community will take home a brand new steamer!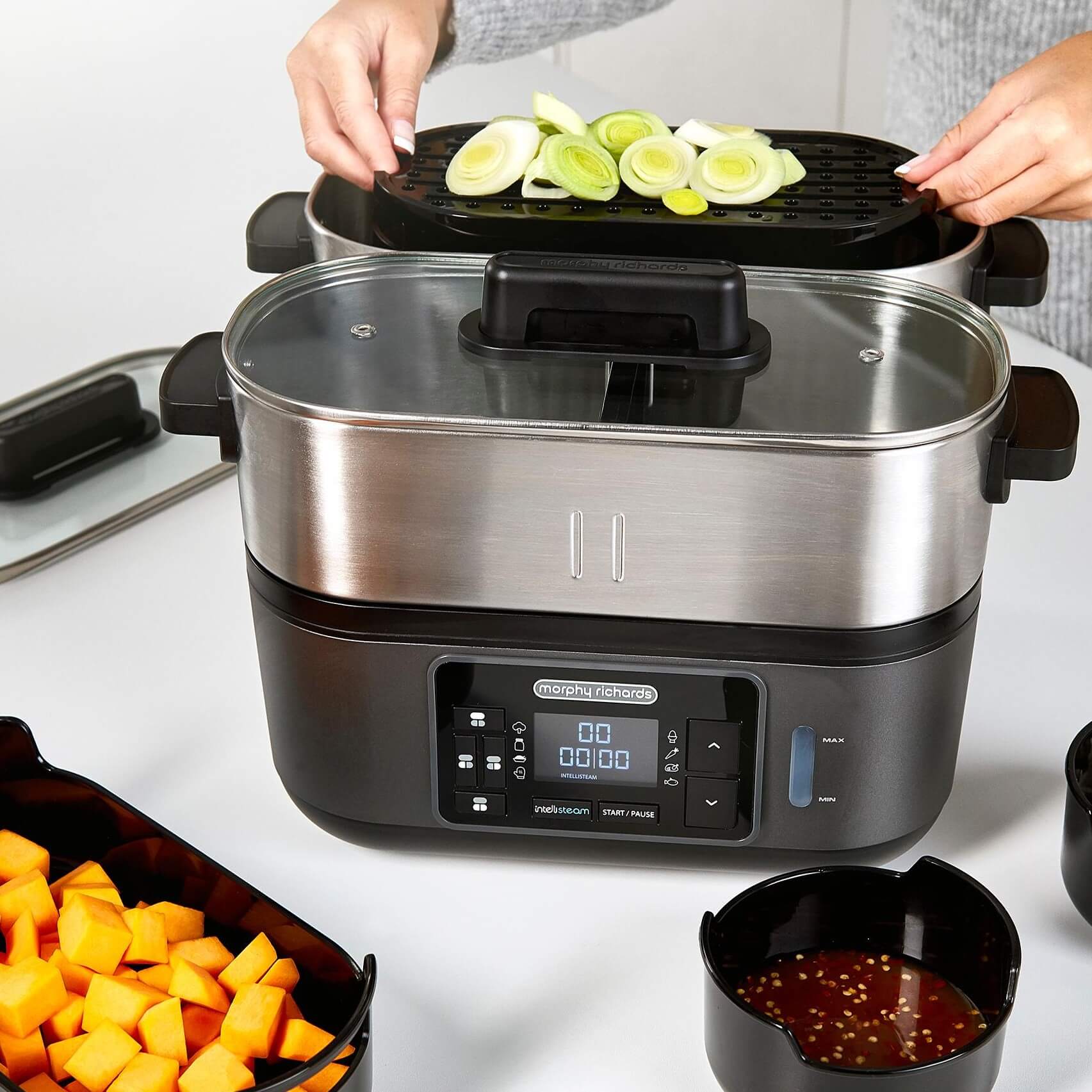 Competition Closed. Congratulations to our winners!
L. McReynolds, QLD
H. Sheridan, VIC
M.Graham, VIC
Morphy Richards Intellisteam Chickpea curry with coconut rice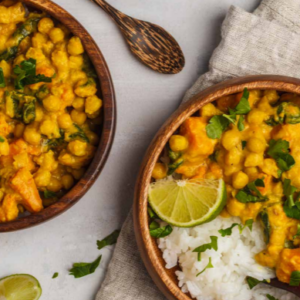 INGREDIENTS
200g diced tomatoes, tinned
1 small onion, very finely chopped
2 garlic cloves, minced
1 tbsp fresh ginger, finely grated
¼ tsp salt
1½ tsp hot chilli powder
1 tsp ground cumin
1 tsp ground turmeric
200g russett potatoes, peeled and cut into 1cm cubes
400g chickpeas, tinned, drained and rinsed
250ml light coconut milk
100g basmati rice, rinsed and drained
130g baby spinach leaves
TO SERVE
Vegan-friendly naan bread or roti
METHOD
In a non-metallic bowl, mix the diced tomatoes with the onion, garlic, ginger, salt, and spices.
Add the potatoes and chickpeas, cover with cling wrap, then refrigerate for 30 minutes.
Stir in 100ml of the coconut milk then transfer the tomato mixture to the rice tray of the Intellisteam and place in the back compartment.
Put the divider into the front compartment. Place the rice and remaining 150ml of coconut milk into a sauce dish, stir, then place in one side of the front compartment. Put the baby spinach into the other side. Cover both pans with the lids.
Set the time for the curry using the root vegetables preset (28 minutes) and adjust to 60 minutes.
Set the time for the rice using the rice preset (40 minutes) and adjust to 28 minutes.
Set the time for the spinach using the leaf and pod preset (16 minutes) and adjust to 12 minutes.
When ready, gently stir the spinach through the curry, fluff the rice with a fork, and serve with naan bread or roti bread.
Comp opens 17/09/2020 10:00 am (AEST). Comp closes 23/09/2020 10:00 am (AEST). Comp drawn 24/09/2020 10:00 am (AEST). Authorised under permit numbers NSW: LTPM/19/04830 ACT: TP 19/04083
Click here for full terms & conditions