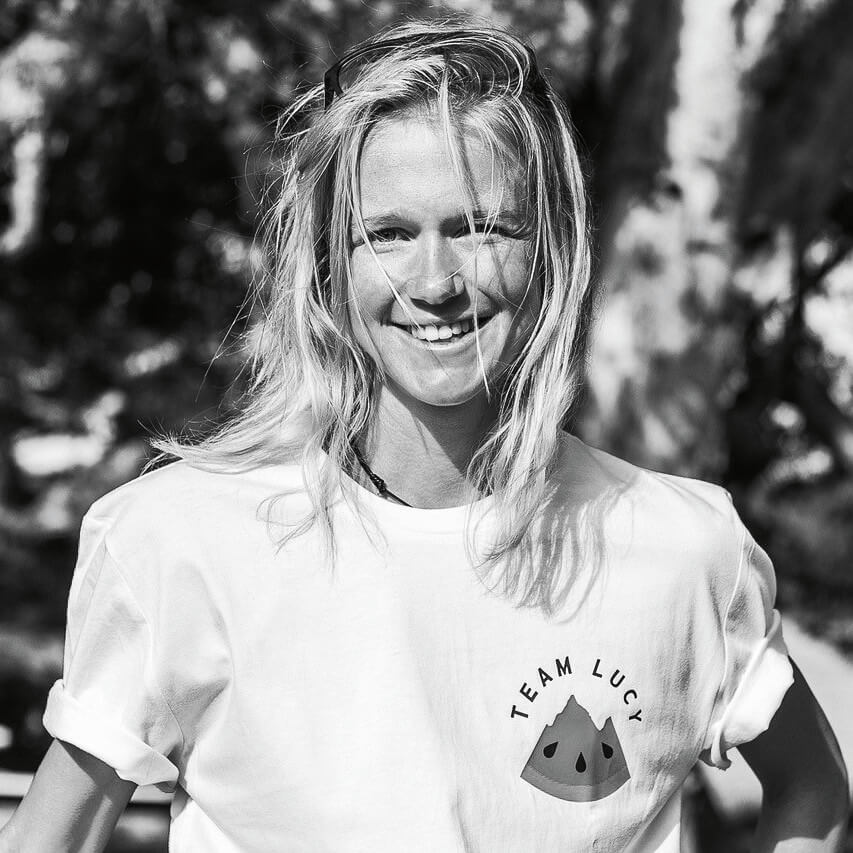 A panel of renowned industry experts researched, deliberated, and determined this year's Nourish Vegan Awards nominees. Here we meet panellist Lucy Bartholomew.
LUCY BARTHOLOMEW, Ultra Trail Running Champion
Lucy Bartholomew is a plant-based athlete and the World Ultra-junior Trail Running Champion. She competes in ultra marathons around the world and runs community training camps based around wholesome plant-based food, yoga, and laughter. Lucy has also published her own plant-based cookbook, Sustain your Ability and is an ambassador for Salomon Running.
What motivated you to explore veganism/plant-based living?
I would say curiosity led me down the path of veganism. It started with more of a feeling of challenge, to chase the health benefits that come from eating a more plant-based diet. What has kept me in the lifestyle is the learning and understanding I gain from listening and reading. It no longer is a challenge but more about taking pride in the choices I make that not only affect my body but also the environment and the animals.
How does your day-to-day work reflect your values?
I am a full-time mountain/trail ultra runner, and so my job is to be healthy, to run in nature, and to use my media platforms to engage with the community. I chose to lead by example, through education and inspiration. I run for hundreds of kilometres on 'just' plants, and I want to preserve the place I call my office, playground, backyard, and church: nature. I recently released a plant-based cookbook to highlight exactly how I do fuel these adventures and my belly.
What has changed in the vegan world since you started on this path?
Options! It is incredible the number of options that there are; in supermarkets, in small towns in the middle of the alps, and how accepted it is. When I first went vegan, I had to explain many times what that entailed and it usually came with a look of concern or questioning, but now it is met with a respect and an understanding. I have loved the evolution and the progressive and open mindedness the world can produce when it wants to.
Why did you choose to be part of the expert vegan panel for the 2021 Nourish Vegan Awards?
I was honoured to be even asked, and it felt like an opportunity to give back and give my own insights on products and product ranges that I have tried. I love trying new things and I know that this kind of information would have helped me so much when I was trying to work out what to invest in and what products are best.
What impact do initiatives like the Nourish Vegan Awards have?
Initiatives like this offer so much Insight and knowledge. There is so much information and products out there that it can be super overwhelming. Awards like this allow for it to be simplified and taken from real peoples honest opinions rather than the company themselves saying they are the best.
What vegan product or option could you simply not live without?
As an athlete, I am a huge fan of protein powders and bars that I can take out on the mountains and on the road. The sport I do involves running for hours and hours, even days on end. The products that elevate that experience excite me the most.
What isn't yet widely available that you'd love to see developed?
I would love to see more vegan-friendly and wholefood-based gels for sport. I think that athletes and people with athletic pursuits train so hard and eat so well in preparation for their challenges, but come the fuelling within the race, it seems there's a lot of lab-made sugars and artificial flavours.
What's next for you on your vegan journey?
 As I write this, I am sitting in Alice Springs, in Northern Territory, preparing to run 230km across the Larapinta Trail. So, there is that, but mainly I want to put on some more running in plant-based camps to highlight the simplicity of eating well, moving your body, and what being in nature does for your mind, body, and spirit.