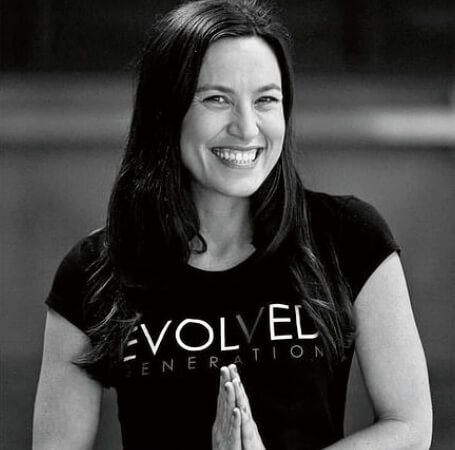 A panel of renowned industry experts researched, deliberated, and determined this year's Nourish Vegan Awards nominees. Here we meet panellist Lucy Stegley.
Lucy Stegley, Board Director, Vegan Australia
Lucy Stegley founded the event hosting and promotions service Raw Events Australia, and also set-up the world's first 100 percent vegan university campus cafeteria 'Realfoods' at RMIT. Lucy was the co-founder of the non-profit organisation Doctors For Nutrition, a charity that educates on the science of a wholefood, plant-based diet, and is currently a Board Director of Vegan Australia.
What motivated you to explore veganism/plant-based living?
Initially, I became curious about eating more plant foods through discovering some second-hand health books on fasting and raw food diets. I was fascinated to put these age-old health-enhancing techniques into practice and signed up to do some juice and water fasting retreats in Australia and Thailand. Throughout these five to 14-day fasts, we were encouraged to watch documentaries and research more deeply into the healing power of organic, whole plant foods. The newfound vitality I experienced after making the switch was convincing enough. However, it was intellectually satisfying to be assured that over a century of science and observation by leading healthcare professionals confirmed the efficacy of this lifestyle for optimum wellbeing and longevity. Once I also became informed of the equally compelling animal welfare and environmental reasons to adopt a fully plant-based diet, it was logical to commit to veganism for the long term.
How does your day-to-day work reflect your values?
An animal lover from a young age, growing up on a working horse and cattle farm did skew my perception of the implied worth of some animals' lives above others. Still based on this property, I now feel much more in alignment knowing that animals are no longer used, bred, trained, or sold for our family's income. Our all-vegan family now spends much of our spare time revegetating the former farmland with indigenous plantings to encourage the native animals back into their original stomping grounds!
I am lucky to have been able to forge a career working in 100 percent vegan social enterprises and charity organisations for more than 12 years. Through these avenues, it has been a privilege to regularly collaborate on events and campaigns with some of Australia's and the world's leading plant-based trailblazers, including chefs, athletes, filmmakers, doctors, community organisers, and activists.
What has changed in the vegan world since you started on this path?
Vegans have moved from chatting via online message boards and planning the occasional potluck picnic via Meetup.com to having a plethora of online avenues to communicate through, and vegan-friendly venues and events to socialise at. Unlike when my journey towards plant-based eating started in the late 1990s, almost everyone from all age groups and walks of life has heard of veganism these days. There are now scores of high-quality resources available to the plant-curious, including cookbooks, documentaries and non-profit organisations that disseminate the science and inspiration behind a plant-based lifestyle. It's never been more seamless to go vegan and find all the support you need to successfully maintain this positive choice. The branding potential for vegan products and services has also increased dramatically over the past 20 years, so much so that full-time employment in a vegan business or other enterprise is becoming a reality for many plant-powered entrepreneurs and professionals.
Why did you choose to be part of the expert vegan panel for the 2021 Nourish Vegan Awards?
I accepted the kind invitation to be a panellist as, through my work in hospitality, conferences, and charities, I've been regularly and passionately immersed in sampling the amazing diversity of vegan offerings in the Australian marketplace for over a decade. I have travelled widely in Australia for work and pleasure, but wherever I go, my visits inevitably revolve around beelining to as many vegan cafes, markets, shops, and experiences as I can cram in! There's always some new treat to discover and a cool creator to chat to about it. I am so proud of the innovation and determination of everyone doing their part to grow the range of world-class plant-based options that are ever more accessible to find and enjoy.
What impact do initiatives like the Nourish Vegan Awards have?
Formal recognition from industry peers and publications is likely the furthest thing from most product or service developers' minds when they launch. But for those tenacious individuals and teams who make it through the start-up, refinement, and scale-up phases, it's important to shine a light on their success. The Australian plant-based industry has matured to such a place where competition in a market sector can push a vegan brand to be as polished and professional as any other. Whether developed by independent businesses or multinational corporations, the Australian public are discovering what products they resonate with, and they are keen for the opportunity to express their preferences. The Nourish Vegan Awards is a brilliant initiative that provides a fun way for consumers and industry experts to cast their votes and show their support for their favourite cruelty-free products and services. The awards not only elevate the individual nominees, but uplift the visibility and credibility of the vegan movement as a whole.
What vegan product/option could you simply not live without?
Thick, creamy green smoothies sweetened with Medjool dates! Every cafe should have one of these delicious nutrition and energy powerhouses on the menu.
What isn't yet widely available that you'd love to see developed?
Although it is starting to take off in a small number of hotels and B&Bs, there is still plenty of room to expand hotel-based vegan menus in both on-site restaurants and minibars. Hospitals, schools, and aged-care facilities also obviously need to fast track their uptake of whole food plant-based menu items for both their clients and staff – the impact in this sphere will be truly life-saving. Also, I can see a lot of scope for the building industry and trades people to specialise in new-home builds and renovations that source from vegan-friendly materials.
What's next for you on your vegan journey?
I will be continuing to collaborate with Australia and the world's best and brightest plant-powered changemakers to help forge a more compassionate world for all. Currently, I'm representing Australia's national vegan charity, Vegan Australia, to grow the membership of the Vegan World Alliance initiative. I am also helping promote the Vegan Easy Challenge, so if you're curious to dip your fork into the vegan lifestyle for 30 days with the support of some amazing free resources, meal plans, and mentors, check out www.veganeasy.org