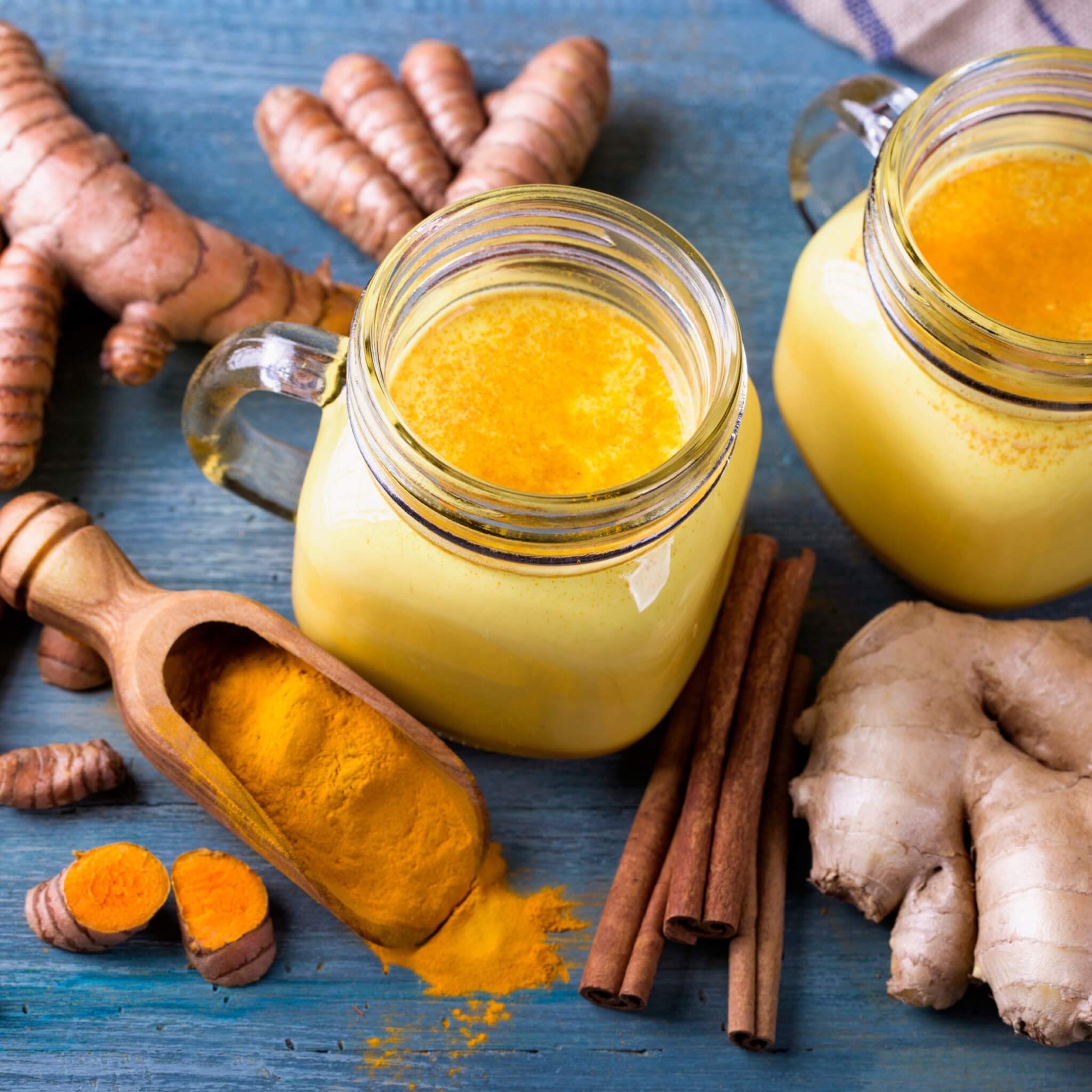 It's dairy free, filled to the brim with nutrients, and has been rooted (quite literally) in the traditional medicine system of Ayurveda for millennia. Not to mention, its anti-inflammatory properties will have your skin singing.
Many common household herbs and spices have the capacity to reduce inflammation when taken consistently. Alexandra McPhee's recipe for golden milk for Endeavour College of Natural Health harnesses the anti-inflammatory properties of turmeric and other warming spices to aid the bioavailability of curcumin. Curcumin is one of the main compounds found in turmeric that inhibits the pro-inflammatory COX-2 pathway, in addition to prostaglandins and leukotrienes.
Alexandra also uses ginger in this recipe, another common anti-inflammatory herb that acts on the COX-2 pathway while also warming the digestive system. Cinnamon adds flavour and helps to regulate blood sugar levels, while a dose of plant-based collagen boosts your skin's elasticity to support skin structure and repair.
Golden milk is caffeine free, too. So, if you're looking to make your daily brew a therapeutic one, swap your coffee for golden milk.
INGREDIENTS
1 tsp organic ground turmeric
¼ tsp organic ground ginger
½ tsp organic ground cinnamon
1 tsp organic coconut oil
1 tsp plant-based collagen powder
½ tsp maple syrup (optional)
1 cup plant-based milk
METHOD
Mash the turmeric, ginger, cinnamon, coconut oil, collagen, and sweetener into a paste in the bottom of your favourite mug.
Heat up the milk and pour over the paste. Whisk or stir together.
Sip and feel the anti-inflammatory goodness seeping into every cell and tissue of your skin!
Guest post by Endeavour College of Natural Health
Learn more at endeavour.edu.au