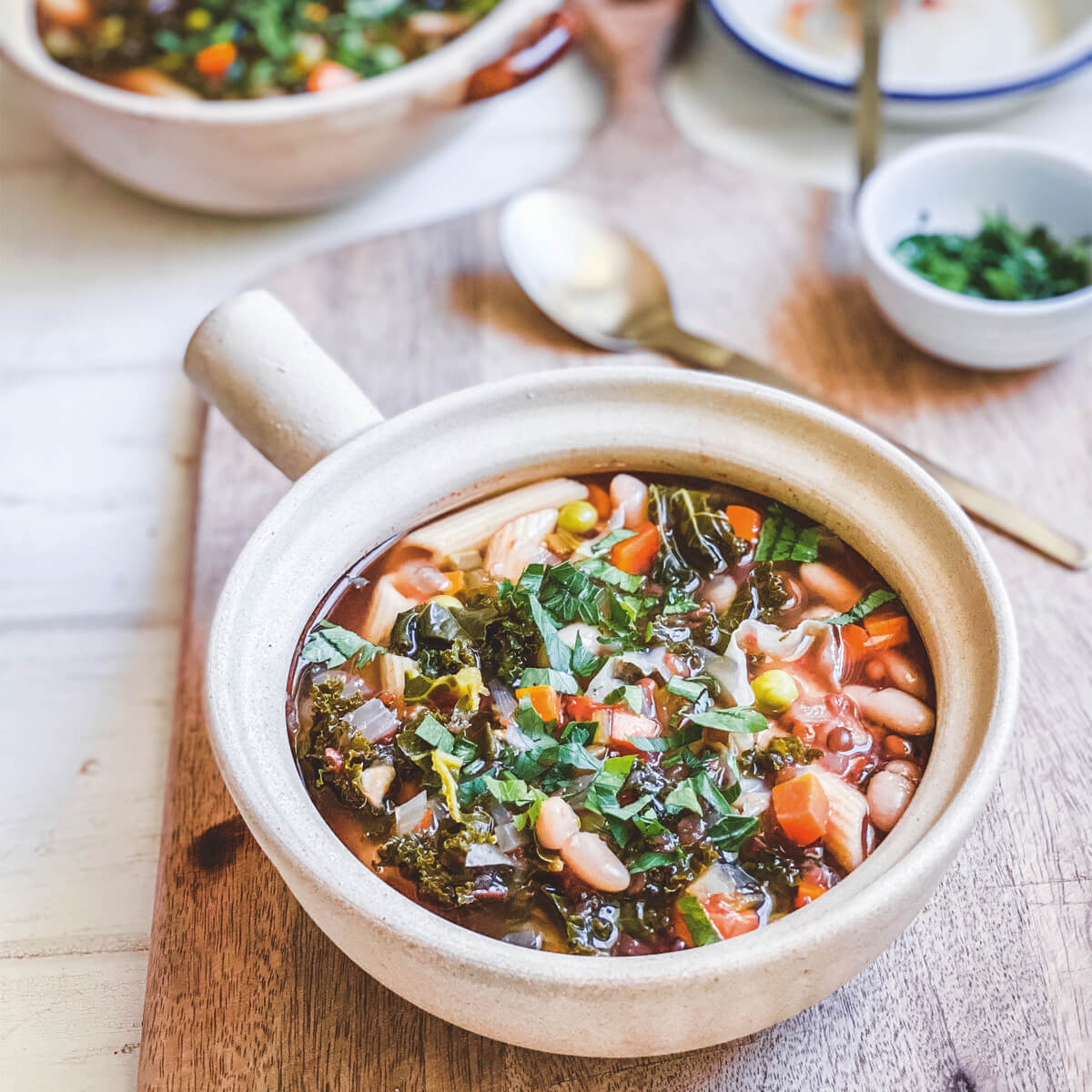 Method
Cut the tomatoes into quarters and then puree in a blender until smooth.
Heat a pot over a high heat. Dry sauté (no oil) the onion, garlic, carrot, and celery until translucent. Add the tomato puree, stock, beans, lentils, pasta, and cabbage.
Cover and bring to a boil, then reduce the heat and simmer until the pasta is cooked. Add the peas, kale, and parsley, then cook for an additional minute.
Serve in bowls with a slice of sourdough on the side.