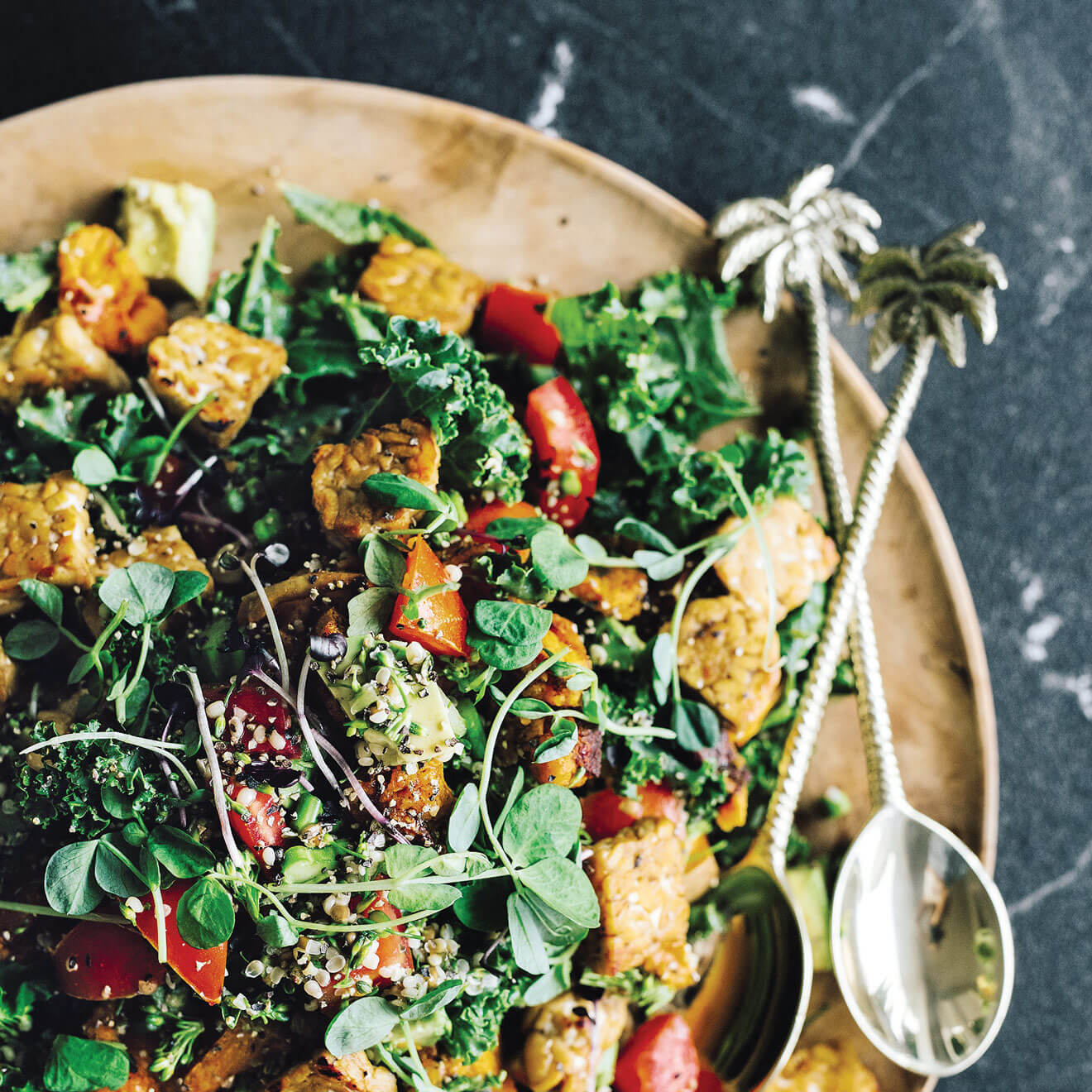 When I was in Tasmania, I visited a hemp farm right before harvest. I was lucky enough to have dinner in the field, surrounded by great people, while learning so much about this amazing plant. Our friends made this beautiful salad for us while there and I've been making it ever since.
Method
Preheat a fan-forced oven to 180°C.
Place the pumpkin in a baking dish and toss through half the oil, along with the sea salt and cinnamon. Transfer to the oven and bake for 30 minutes or until golden and cooked through. Allow the pumpkin to cool for 5 –10 minutes, then gently squash with the back of a fork.
Meanwhile, place the kale, broccoli and lemon juice in a salad bowl and toss to combine. Set aside.
Heat the remaining oil in a frying pan over medium heat and fry the tempeh for 3 minutes, tossing regularly, until golden and crispy. Transfer to a bowl, pour over the coconut aminos and toss to coat. Set aside.
Add the hemp seeds, walnuts, tomato and avocado to the kale and broccoli and toss everything together. Add the pumpkin and tempeh to the salad and mix well to combine. Transfer to a serving bowl, scatter over the pea shoots, season with pepper and serve.