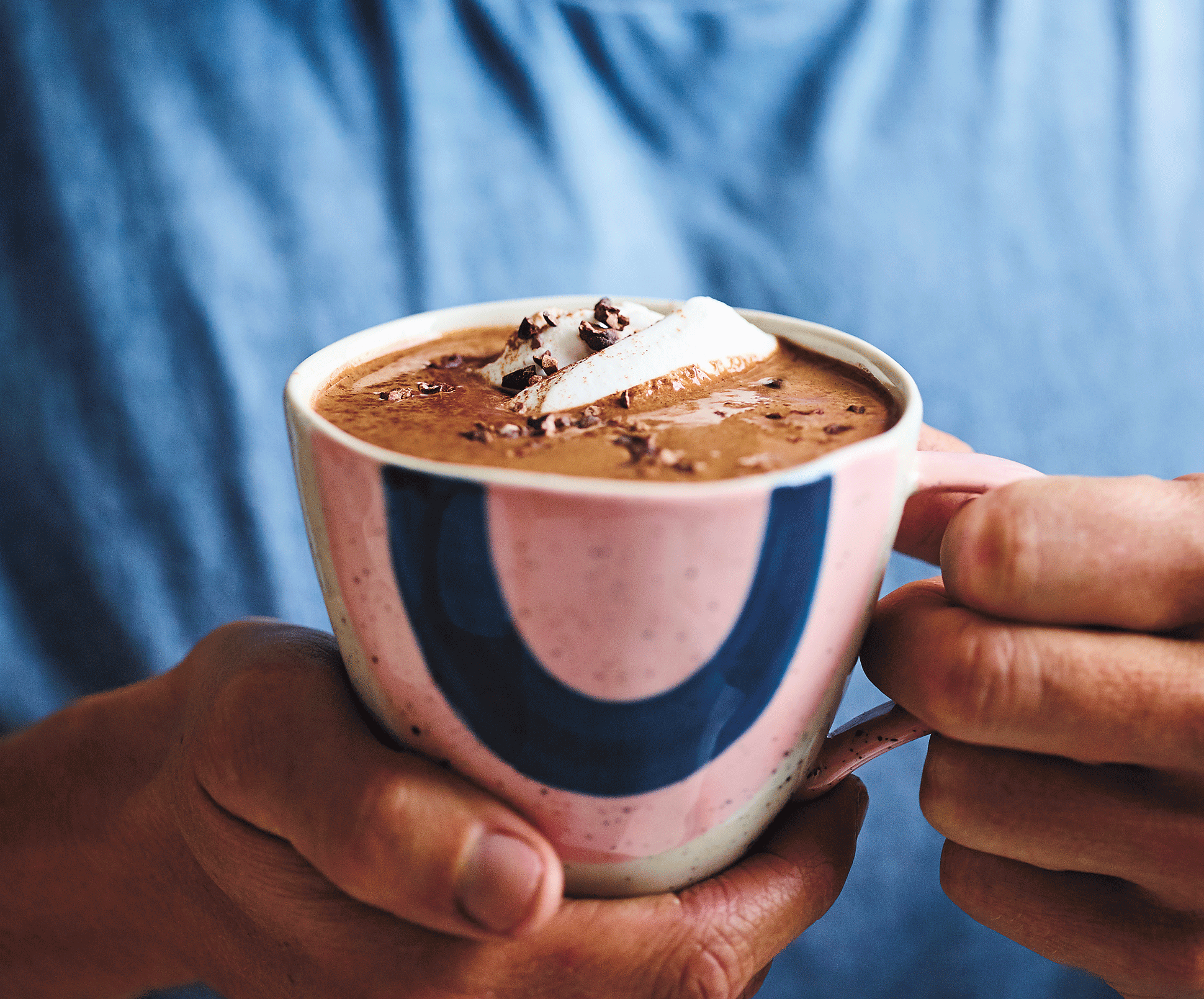 TIP – I always keep a can of coconut cream in my fridge upside down. This allows the thick fattier components to settle at the top when I open it – perfect for scooping out for a thick dollop of the delicious stuff.
Method
Add the milk, cacao powder, maple syrup, cayenne pepper, cinnamon, and vanilla to a saucepan set over medium–low heat. Whisk until well combined and beginning to simmer.
Transfer the mixture to a food processor and blitz until thick and creamy (add a little boiling water when you're blending if it's too thick for your liking). Pour into a large mug, top with the coconut cream and cacao nibs and sprinkle over a little extra cacao powder to finish.