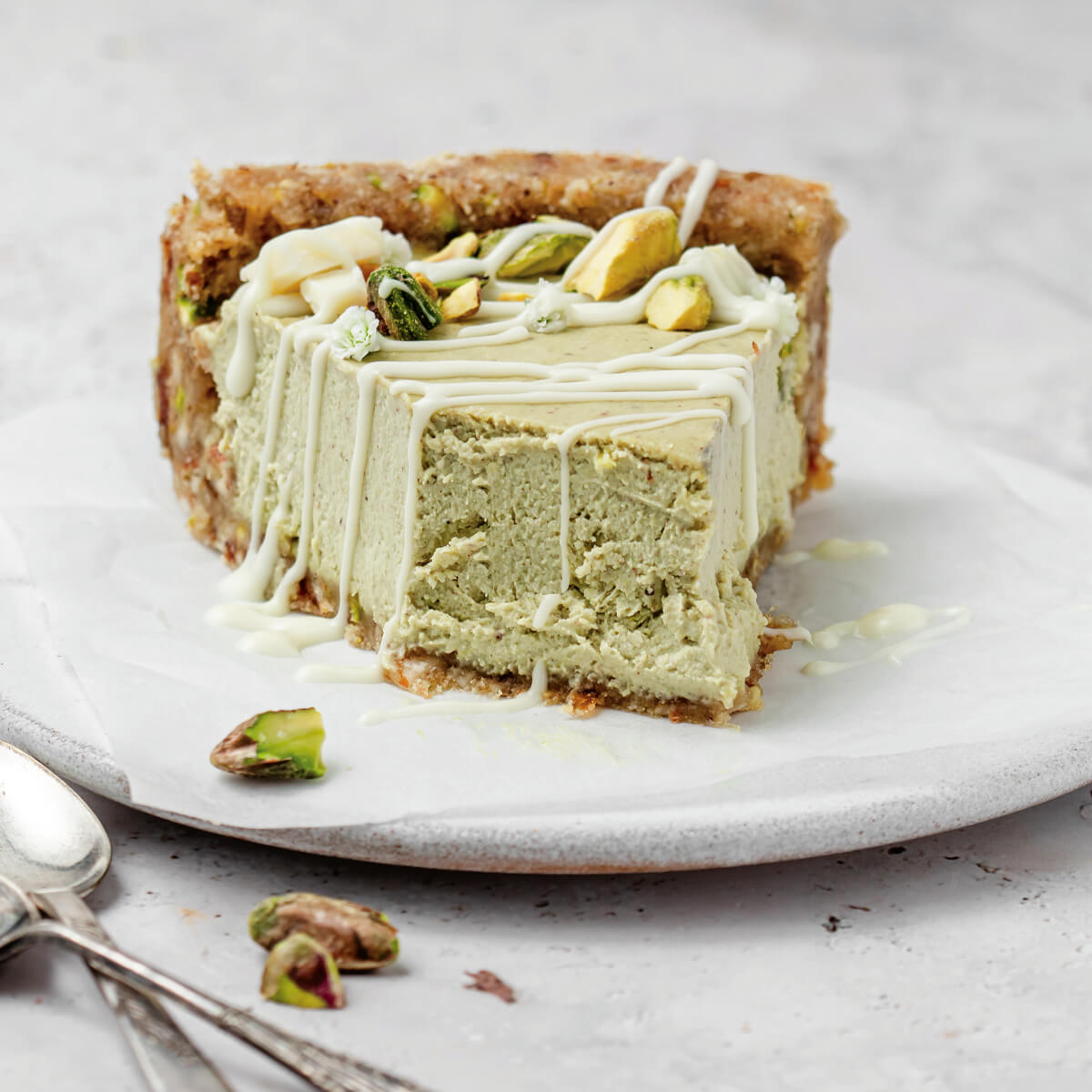 Ingredients
SERVES 10
CRUST
Method
Place the dates into a high-speed blender or food processor and blend until the dates break apart and start to stick together or form a ball. Transfer into a bowl and set aside.
Place the almond meal, almonds, and pistachios into the food processor and pulse until only very small chunks of nuts remain. Next, add the blended dates, melted coconut oil, and maple syrup. Blend until the mixture starts to stick together.
Transfer the crust mixture into a 23 cm springform tin and press it into the base and up the sides. Place in the freezer to set.
Shake the can of coconut milk to combine the contents before opening and measuring. Make sure both the cashews and pistachios have been soaked in boiling water for 1 hour. Then, add all the filling ingredients to the blender and blend until very smooth and creamy. Pour the cheesecake filling into the crust. Tap the tin on the bench a few times to remove air bubbles then place in the freezer for 3–4 hours, or overnight, to fully set.
Remove the cheesecake from the freezer and allow to thaw for 30–60 minutes before serving. Garnish with desired toppings, such as extra pistachios and melted white chocolate, as we've used here.