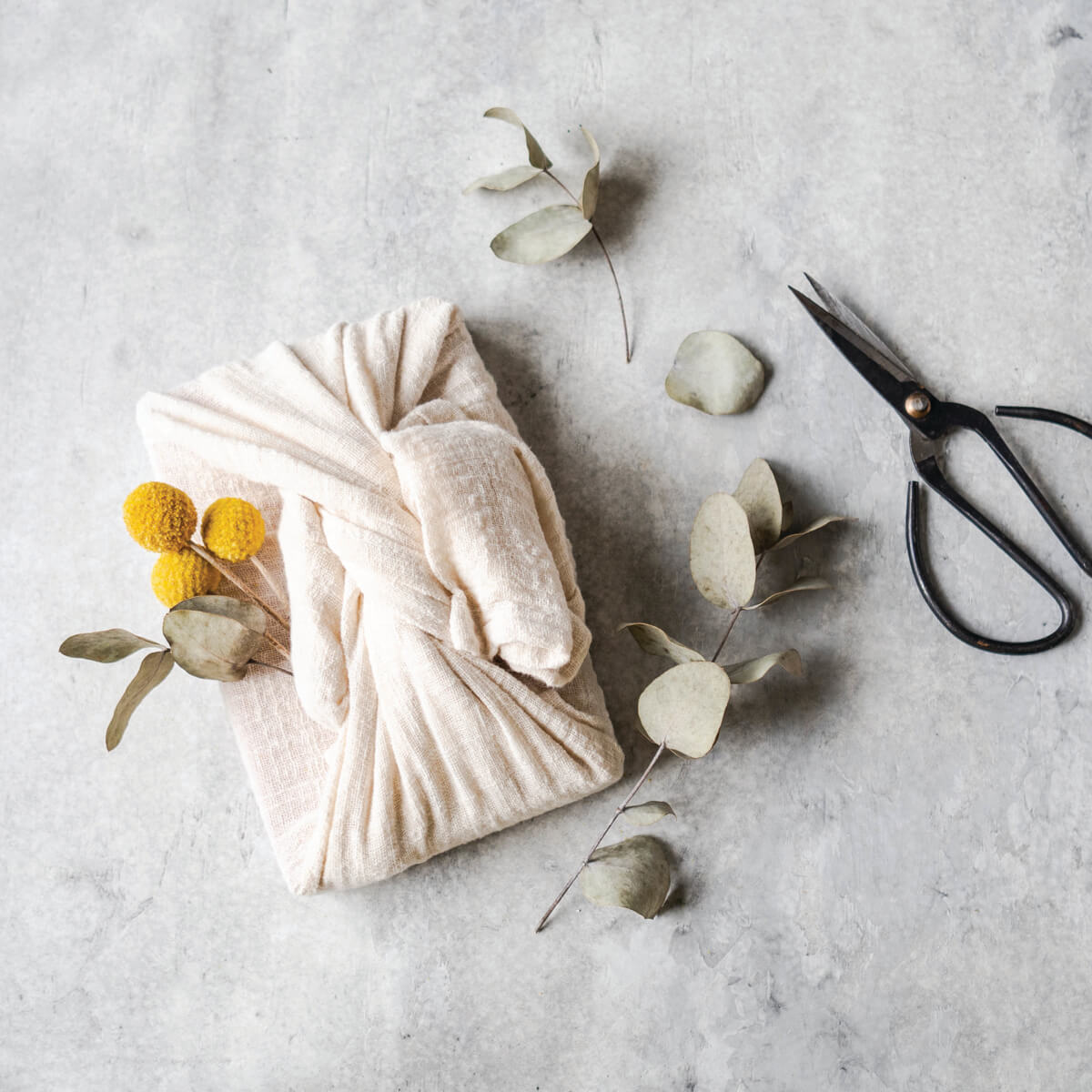 You can be kind to others while also being kind to the Earth.
She's known as Bumi in Indonesia, Terra Mater in ancient Roman tradition, Pachamama in Inca mythology, Gaia in Greek lore, Dewi Sri in the Malay Archipelago, and Mother Earth across many languages and cultures. Quite simply, she is life. Our oceans, rivers, forests, and soil. Every animal, every tree, every human, every breath. She is the ultimate gift giver.
Symbolism, allegories, and legends aside, the Earth has been signalling for some time now that she can't sustain the 7.8 billion people that inhabit this planet. Collectively, the choices and decisions we are making as consumers are compromising the ecological, societal, and economical needs of our planet and our future generations. It's not hard to understand why.
We are currently using up the renewable resources of 1.7 Earths according to Global Footprint Network, an international non-government organisation committed to making ecological limits central to decision-making. Unless the rate at which we are currently devouring the planet's reserves changes, we'll need three Earths by 2050!
If you're anything like me, statistics like these paralyse you in your tracks, leaving you feeling angry, disheartened, and utterly helpless. Personally, I can only stay in this headspace for so long before something has to shift, and I'm propelled to take action. I've learnt through many years of trying to 'break the system', whether at a policy, educational, or cultural level, that the most effective and sustainable actions are the small, intentional, and integrative decisions we make in our day-to-day life. In fact, they can even be made one gift at a time.
SUSTAINABLE SHOPPING
Following are some ideas to help you find more sustainable ways to give gifts this year.
SHOP ETHICAL
Do your research and shop responsibly and ethically from businesses that prioritise the environment, respect all living beings, and fairly pay their workers. Seek out Fairtrade certified brands, vegan-made products, and businesses that demonstrate sustainable practices.
SHOP LOCAL
By shopping locally, you not only support a local business, but also reduce your carbon footprint. You can chat with the owner about where the item was made and under what conditions, and you can even decide how the present is packaged up or wrapped. Winning all round!
BUY SECOND HAND
Thrift shopping can lead to some exquisite finds at volunteer and charity shops like Vinnies and the Red Cross, at garage and car boot sales, or from local markets. You can also rest easy knowing that the item you choose won't end up in the landfill.
BUY IN PERSON
It's convenient to shop online, click a button, and have your gift arrive at your doorstep (or even the recipient's), but consider where it has travelled from and the subsequent carbon footprint. If possible, buy in person to save some 'gift miles'.
BUY ECO – FRIENDLY
Support businesses that sell sustainable, eco-friendly products, including those that are plastic free, toxin free, vegan, homemade, DIY, or reusable. Really sustainable businesses will also ensure their packaging is just as sustainable as the products they sell.
GIFT SOMETHING USABLE
Consider your giftee's needs. Would a delicious edible product be of better value or maybe a self-care voucher, such as a massage, yoga class, or haircut? Perhaps a little plant for the garden, windowsill, or desk will brighten your loved one's day.
ALTERNATIVES TO PRODUCTS
Of course, there's no rule that says a gift has to be a product. Here are some alternatives to consider.
EXPERIENCES
It was Maya Angelou who said, "People will forget what you said, people will forget what you did, but people will never forget how you made them feel." Gift someone an enriching experience, such as concert tickets, whale watching, a getaway, a dining experience, a wine tour – put your thinking cap on.
DONATIONS
What is your giftee passionate about? What issues matter to them? Find a cause or organisation that is working in a resonant field and make a donation on behalf of your loved one.
HOMEMADE
Cook, jam, pickle, bake, knit, crochet, sew, plant, paint, draw, write. The options for homemade gifts are endless and are always full of heart.
BE OF SERVICE
Tidy the house, cook dinner, clean the car, do the washing, tend the garden, take the kids out for the day. How can you be of genuine service to your giftee? You can't put a price on time and sincerity.
RETHINK GIFTWRAP
Wrapping a gift in shiny and colourful paper, topping it with a ribbon or bow, and adding a card was traditionally applauded at birthday parties and get-togethers. Now, we are being urged to rethink this common custom because frankly, our giftwrapping is hurting our planet. Paper that is glossy, metallic, textured, or has glitter is non-recyclable and if found in a bin with other products, can contaminate the entire batch.
Here are a few of my favourite alternative ways to present your gifts:
Wrap with brown kraft paper or even newspaper. It's a bonus if you have kids who can add some art.
Upcycle old gift bags and paper you've been gifted.
Package up presents in mason jars, old cookie tins, or small boxes.
Be inspired by the practice of furoshiki, the traditional Japanese art of wrapping gifts in reusable cloth.
Sometimes you end up with more tote bags than you know what to do with. Give a bag new life as giftwrap!
Fortunately, more and more businesses, initiatives, and individuals are recognising that the way we consume needs to change and are innovating the ways in which they offer their products or provide their services. As a consumer, the way you choose to spend your money directly influences how our economy operates, the decisions our governments make, and our impact on the planet. It's a weighty responsibility I know, but one worth our deep consideration.
When it comes to gifting a family member, friend, colleague, or stranger a gift, let your choice reflect your values. Your gift could even be the gentle nudge of encouragement someone else needs to make some sustainable tweaks to their lifestyle. And if gifting isn't your thing, remember, the best gift you can give someone is your presence, not presents.