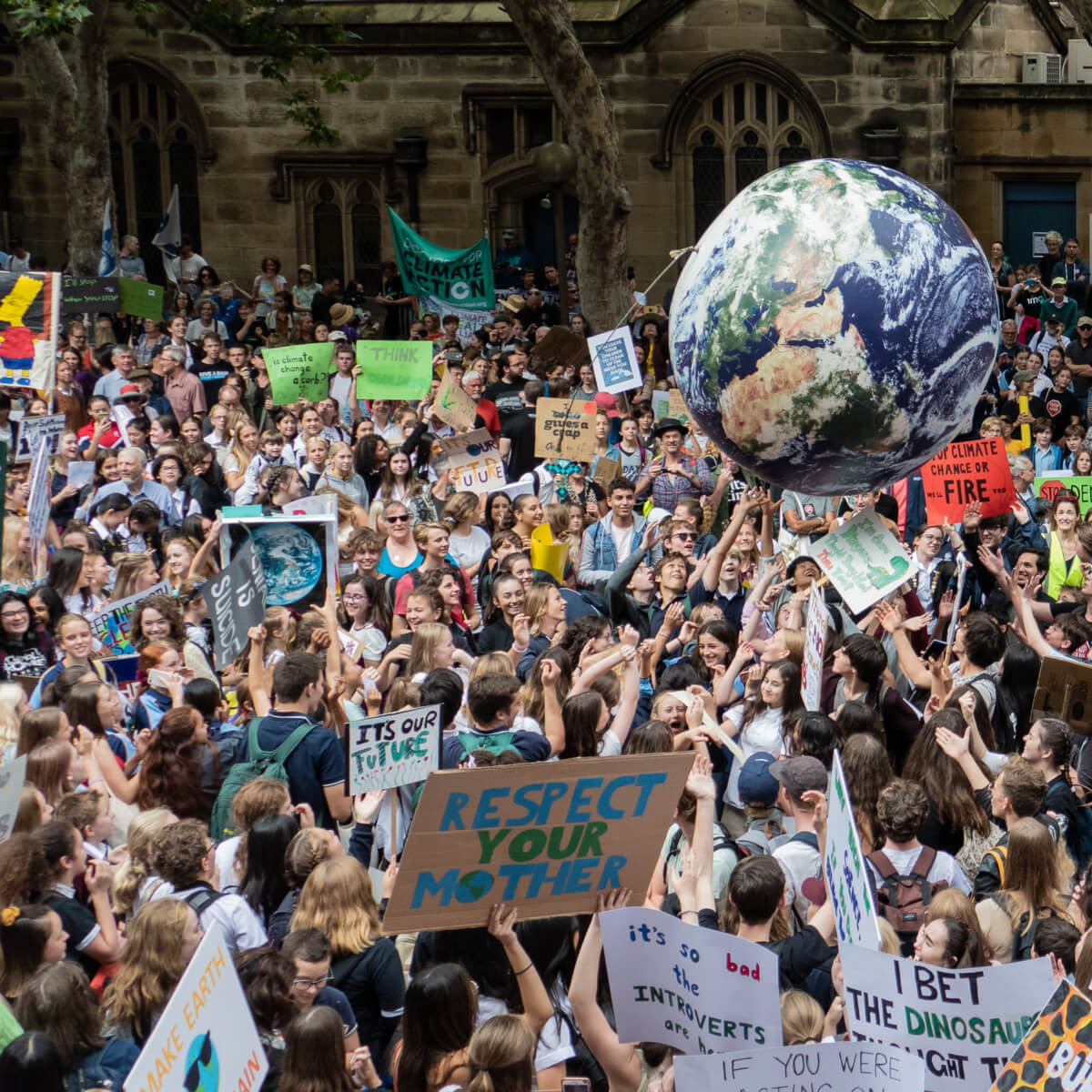 Can choosing plant-based be political? It sure can, if you want it to be. A clinical psychologist shares her own experience of engaging in the movement and the reasons we might want to ourselves.
For as long as I can remember, I've been fascinated by human psychology and our pursuit of happiness. While I already had my heart set on a career as a psychologist in high school, it wasn't until my final year that I took a nutrition class that ended up nudging me in the direction of veganism. With a little further research – okay, I admit I dove headfirst down a long rabbit hole of research – I was sold.
I went on to become a clinical psychologist, supporting people to lead happy, healthy, and meaningful lives. Helping others to live well has given my own life a sense of meaning and purpose. However, I've also found meaning in living in alignment with my values through veganism and engaging in the broader, some might say political, plant-based movement.
Veganism: more than a diet?
The reasons people adopt a vegan diet vary widely, from personal reasons such as health, taste preferences, religious beliefs, or weight loss to political and ethical reasons such as avoiding animal suffering, protecting the environment, or reducing world hunger.
Research shows that for the majority of people who choose to identify as vegan, it is more than a diet – it is a form of political participation. This is also true for people who adopt a vegetarian diet or choose to consciously reduce their consumption and use of animal products. These actions are often underpinned by values of empathy, equality, and ethics.
We can think of our values as the things that we want to stand for and the things that truly matter to us. Research demonstrates that living a life that is aligned with our values promotes emotional wellbeing and greater life satisfaction. It's what makes life rich and meaningful.
Engaging with the movement
Many people who adopt a plant-based diet are compelled to go a step further and find other ways to influence positive social change. This might include volunteering, online activism, providing community education, protesting, or boycotting. I like to think of these activities as 'engaged vegetarianism or veganism' because we are actively advocating for the plant-based movement.
Engaging with the broader political movement and taking values-based action can give us the sense that we are making a difference and, in turn, can be a great way to reduce the likelihood of compassion fatigue and emotional burnout. It can also help us find like-minded people.
While the number of people turning towards plant-based living is increasing, we still represent a small minority in most communities. If you don't have friends and family who share your lifestyle and the values that underpin it, you may at times feel isolated or disconnected. Becoming involved in the broader social and community activities can help to alleviate this and promote a sense of belonging and purpose.
A source of delight, purpose, and hope
For me, engaged veganism includes volunteering my time at Freedom Hill Sanctuary in South Australia. Run by vegan couple Kym and Richard Henley and a team of like-minded volunteers, the sanctuary rescues and rehabilitates injured, abused, and abandoned farm animals with the goal of not only saving their lives, but providing these sentient beings with a life truly worth living.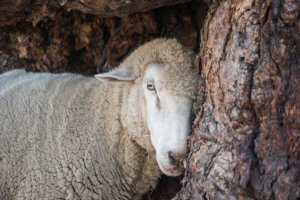 My role at the sanctuary involves a combination of hands-on animal rescues and animal care, assisting with fundraising campaigns, creating social media content, and promoting community engagement. Witnessing the positive impact the sanctuary has on the lives of rescued farm animals and, even better, to be part of that has been a source of delight, purpose, and hope for the future for me.
Also, as I've spent time in direct contact with these sentient beings, I've learned so much about the psychology of animals. While there are many ways we differ from each animal as a species, there are also so many ways that we are similar. The animals have unique personalities like we do, form strong emotional bonds like we do, show affection and care for one another like we do, grieve the loss of a friend or family member like we do, and, importantly, seek comfort and want to avoid pain and suffering – just like we do.
***
Wherever you are on your unique journey – ethical vegan, flexitarian, or perhaps simply plant-curious – know this: living a life that is aligned with your values is good for your wellbeing. And that, together, we can truly make a positive difference in the world. Whether you're political or not, that's got to make you feel good.
Images, from top: Shutterstock, Jo-Anne McArthur on We Animals Media