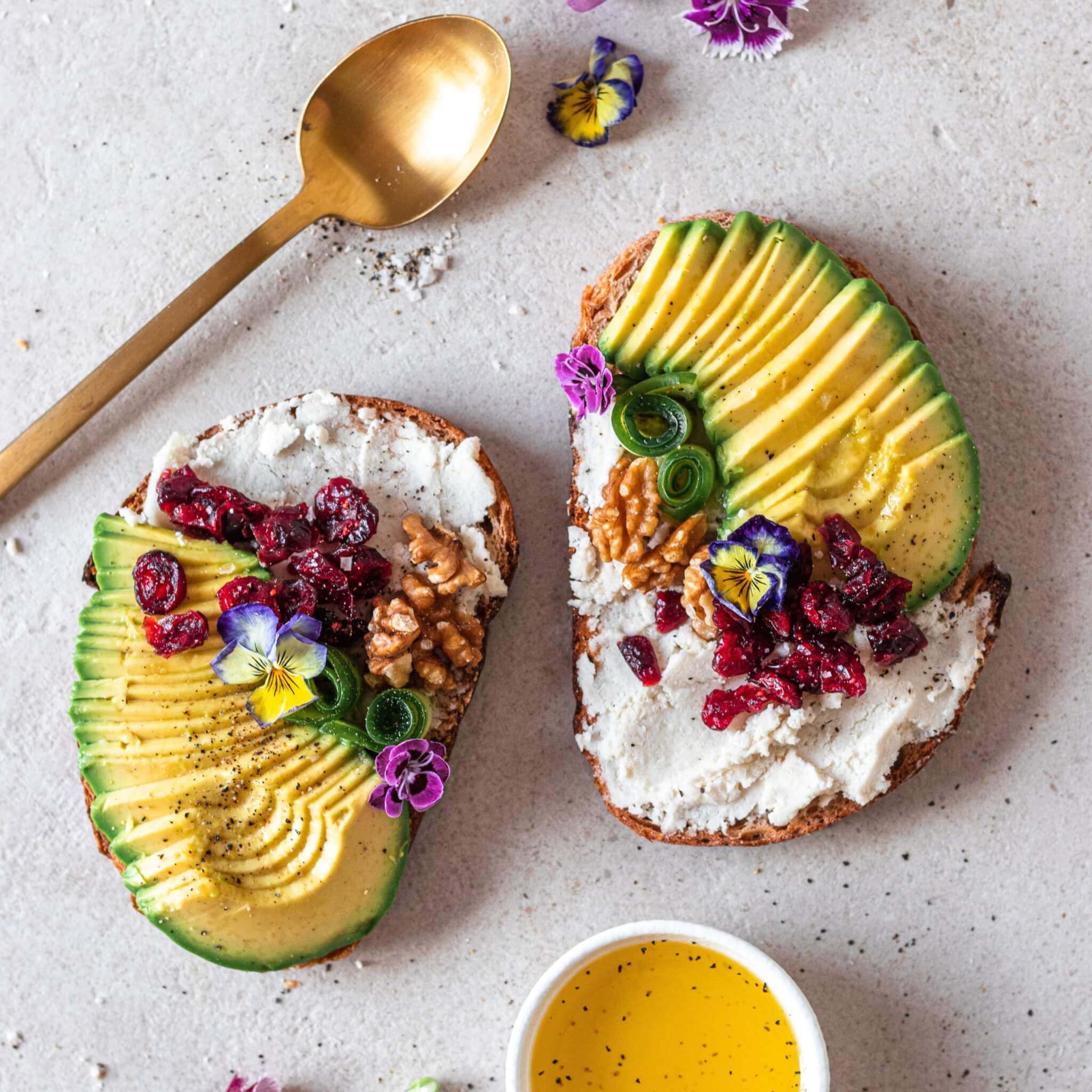 Method
Toast the bread as per your liking.
With a knife, cut off cubes of the Lauds Almond Greek Feta and smear all over the toast. This is your base layer.
Slice an avocado in half lengthways. Remove the stone.
Peel the skin back from the avocado (this is an important step if you would like to fan out your avocado)
Thinly slice the avocado widthways from right to left and then very carefully, using clean hands, slowly use your fingers to fan out the avocado slices. Place onto the piece of toast towards one side. Repeat this process with the second avocado. Each piece of toast should have 1 half of avocado.
Curl the cucumber ribbons up tightly to resemble a curl or a coil and place on the toast wherever you please, pressing them into the feta.
Fill in the gaps on the toast with the walnuts and cranberries.
Season with salt and pepper and a good drizzle of olive oil.
Recipe by Lauds