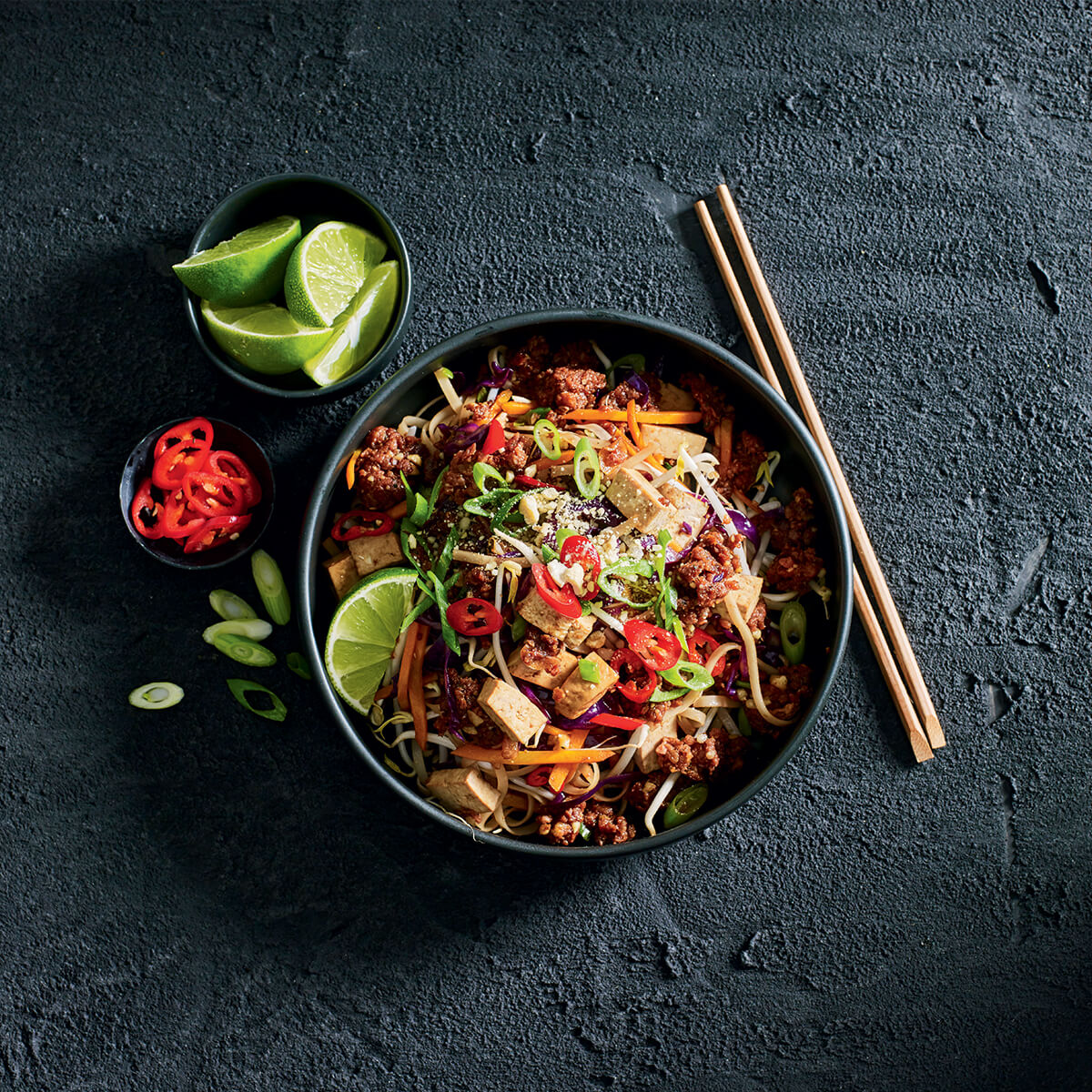 Method
First prepare the sauce. Add all the sauce ingredients to a bowl and mix well to combine. Set aside.
Prepare the carrot and cabbage, then combine with the bean sprouts in a bowl. Set aside.
Soak the noodles in boiling hot water until soft, about 5 minutes. Drain and briefly rinse with cold water then set aside.
Heat 1 tbsp of the oil in a small frypan over a medium heat. Add the tofu and cook for 5 minutes until golden-brown.
Next, heat the remaining 1 tbsp of oil in a large frypan over a medium heat. Add the mince, breaking it up with a spatula until the desired consistency is achieved and cook for about 10 minutes, stirring regularly, until golden-brown.
Add in the prepared vegetables, noodles, tofu, and sauce, then mix to combine.
Transfer to bowls and garnish each serving generously with spring onions, chilli, and coriander. Finish with the chopped peanuts and limes wedges, then serve immediately.
TIP: You'll find vegan oyster sauce and vegan fish sauce in most supermarkets, but if not, a health food store is a good bet.