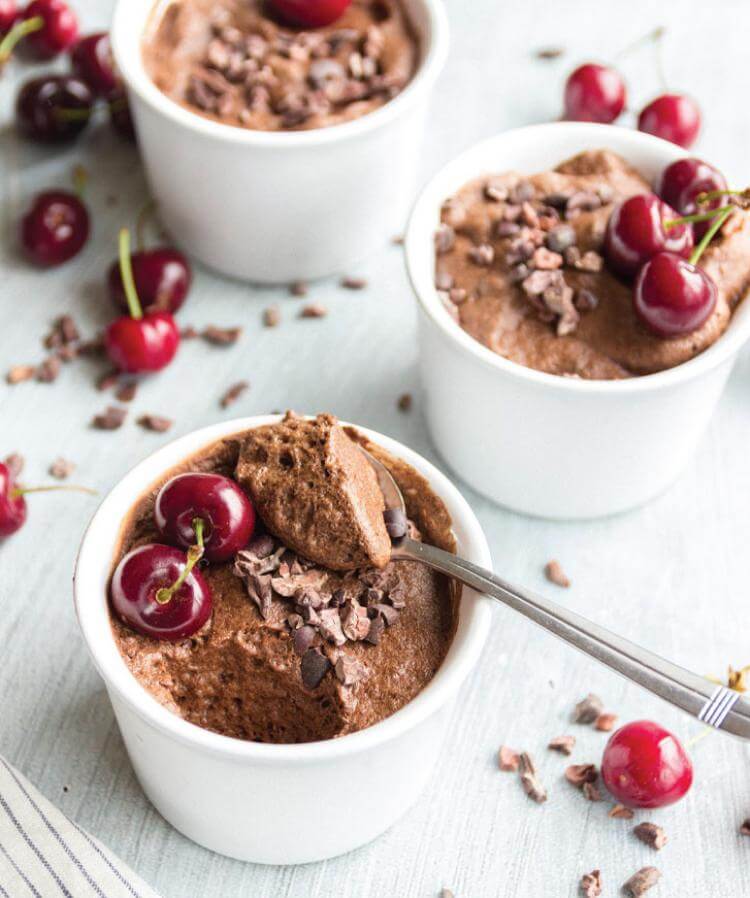 Method
Drain the chickpeas and save the aquafaba in a bowl.
Melt the dark chocolate in a bowl over hot water on the stove or otherwise in the microwave. Leave to cool once melted.
Add the stevia powder to your aquafaba and beat with an electric mixer for around 10 minutes until it forms soft peaks (just like egg whites would).
Mix the vanilla into the melted chocolate and pour it into the aquafaba. Fold it through gently with a spatula until well combined.
Pour the mousse into 3–4 ramekins and leave to set in the fridge for one hour.