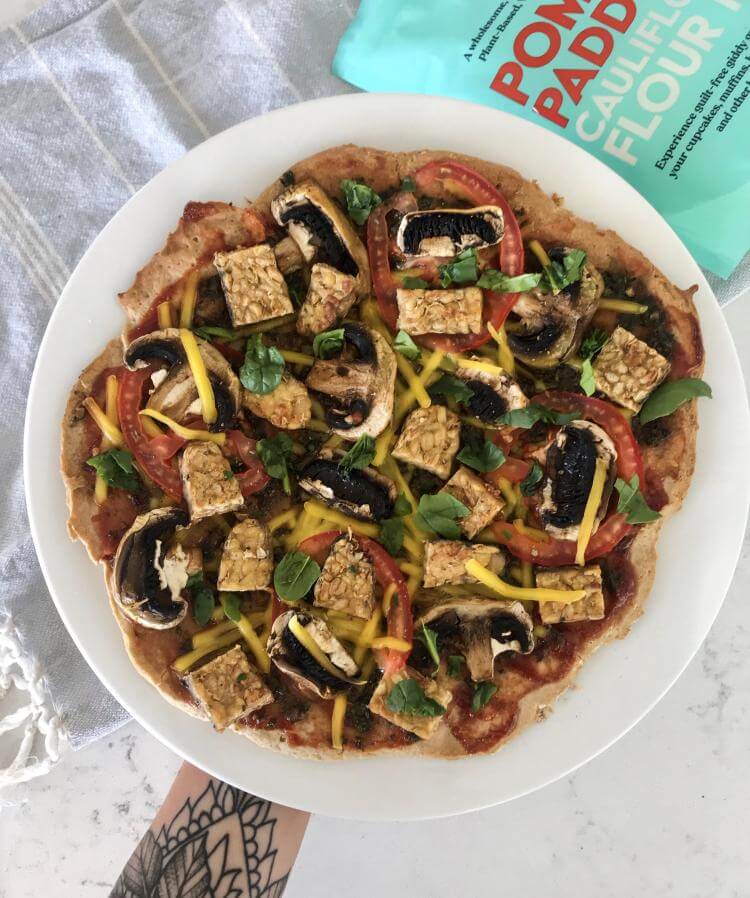 Ingredients
PIZZA BASE
TOPPINGS
Method
To make the base, mix the PomPom Paddock Cauliflower Flour with the coconut yoghurt, apple cider vinegar and baking powder.
Roll the base mixture into a dough and bake at 180°C for 30 minutes.
Remove the base from the oven and place all your favourite toppings on. Cook for another 10 minutes until golden.
TIP: You can use any toppings you like on pizza – these are our favourites.