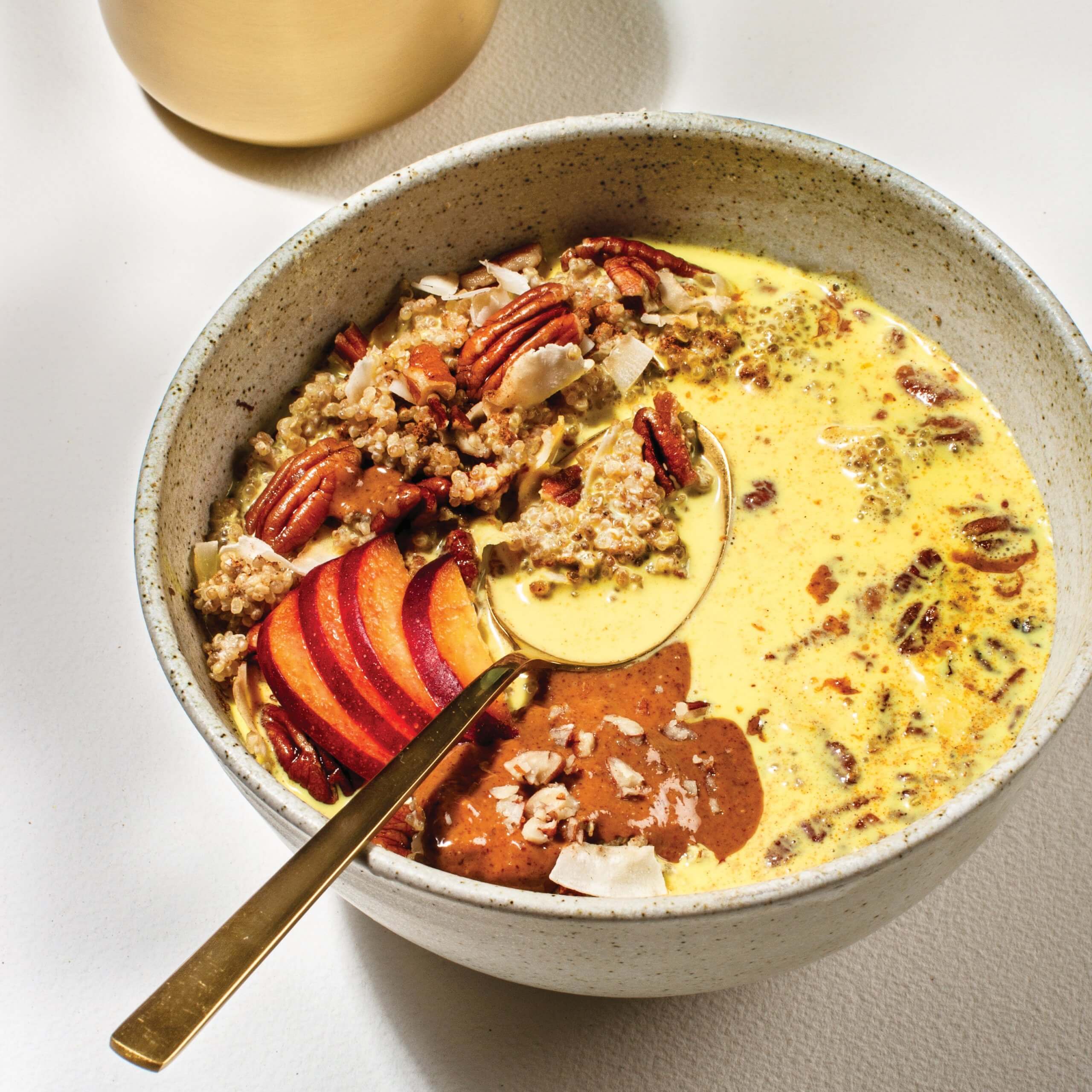 Method
Before cooking, be sure to soak and rinse the quinoa well.
In a small saucepan, combine the plant-based milk, quinoa, and spices, and bring to a boil.
Add maple syrup and stir.
Reduce heat to a simmer and cook the quinoa, covered, for about 15–20 minutes.
When the quinoa is done, remove from heat and keep covered for another 15–10 minutes so the plant-based milk can fully absorb.
To serve, stir through COYO® Mango Probiotic Kefir into the quinoa in a bowl with a little more warm milk.
Top with pecans, coconut chips, and a sprinkle of cinnamon.
Top with almond butter and fresh seasonal fruit. We used nectarines!