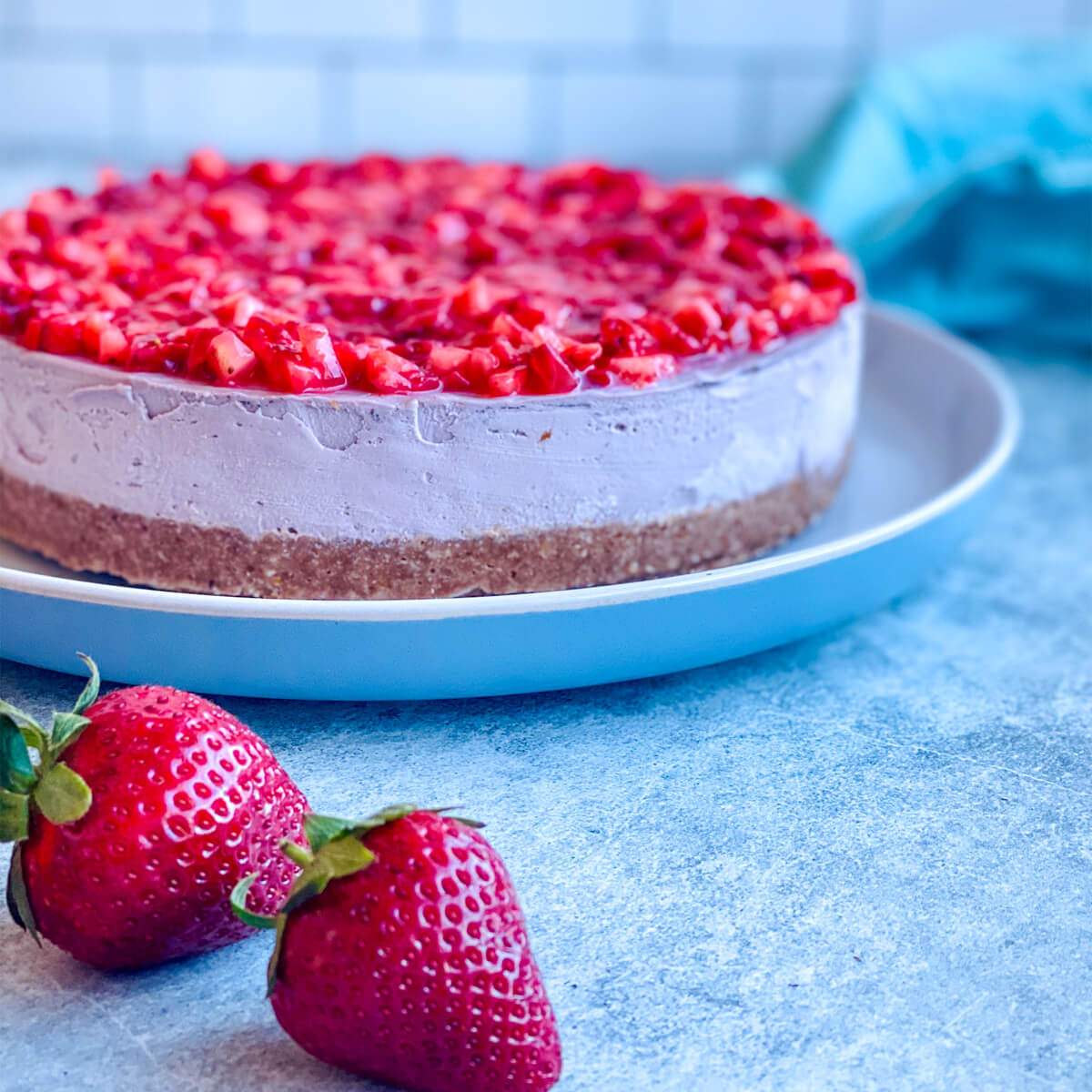 Method
Grease and line the base and sides of a 24cm springform cake tin or similar size loaf pan.
For the base, combine the coconut and macadamia nuts in a blender and blend to a breadcrumb texture. Add the remaining base ingredients and pulse until it comes together.
Spoon the mixture into the base of the tin, pressing into a flat base, and place in the fridge.
Cut half a punnet of strawberries and combine with the maple syrup in a small saucepan, cooking over medium heat for about 5 minutes until you have a nice strawberry syrup. Set aside to cool.
Drain the soaked cashew nuts, place into a blender, and blend until smooth, scraping down the sides throughout.
Add the cooled strawberry syrup and remaining half punnet of fresh strawberries to the blender, along with the rest of the filling ingredients and blend on high until smooth.
Spoon this onto the base of the cheesecake and freeze overnight. Remove from the freezer 20 minutes before cutting and allow for it to thaw.
8. Dice the remaining punnet of strawberries, crushing a few with the back of a fork then stir it all together and spoon over the cheesecake and serve.