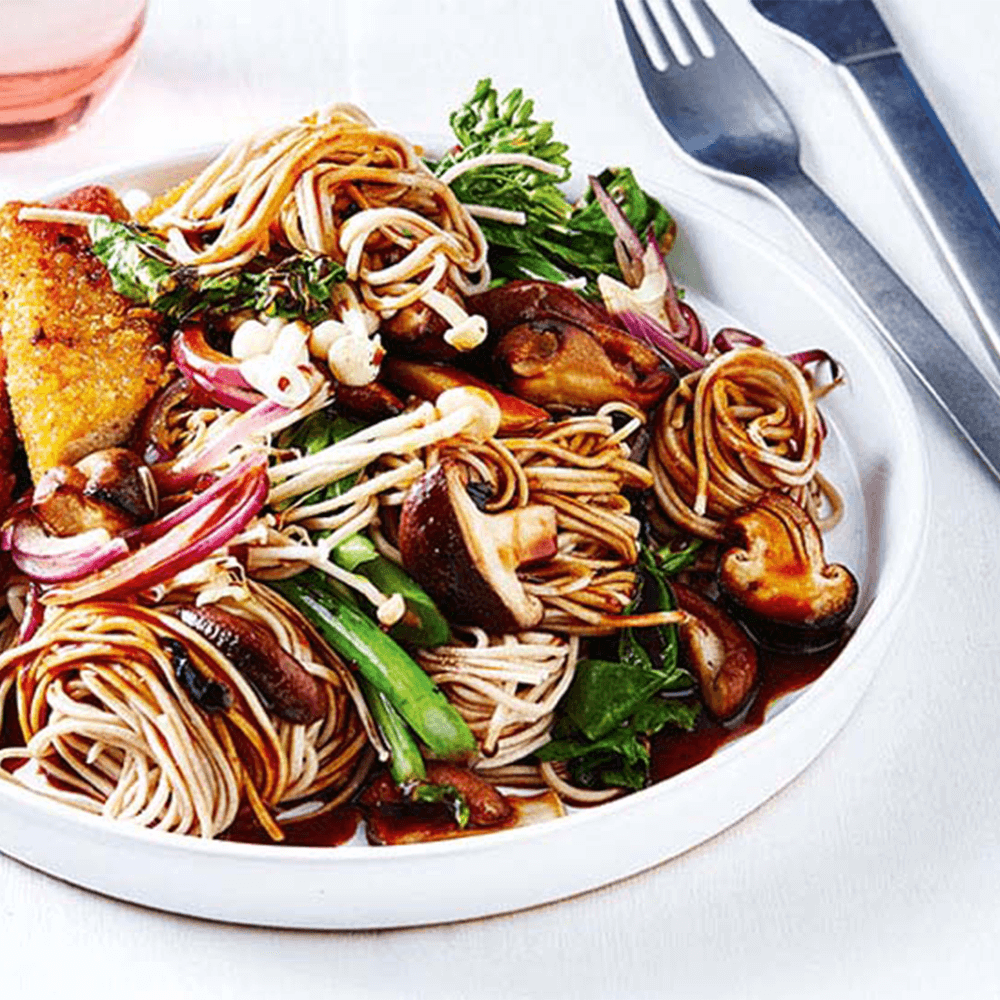 Method
Cook the noodles in a large saucepan of boiling water following packet directions or until just tender. Refresh under cold water. Drain well.
Meanwhile, heat half the avocado oil or olive oil in a large non-stick frying pan over medium-high heat. Add the tenders and cook, turning occasionally, for 5 mins or until golden brown and heated through. Transfer to a plate and cover with foil to keep warm.
Add onion and garlic to the pan and stir-fry for 1-2 mins or until onion just softens. Add remaining oil to pan with the mushroom. Stir-fry for 3 mins or until mushroom is light golden. Add the Chinese broccoli and stir-fry for 1-2 mins or until Chinese broccoli just wilts.
Whisk mirin, soy sauce, sesame oil and miso in a small bowl until combined. Divide the noodles evenly among serving bowls. Drizzle with the dressing. Top with the mushroom mixture and tenders.
Serves 4
This recipe was originally published by Coles and republished here with permission.