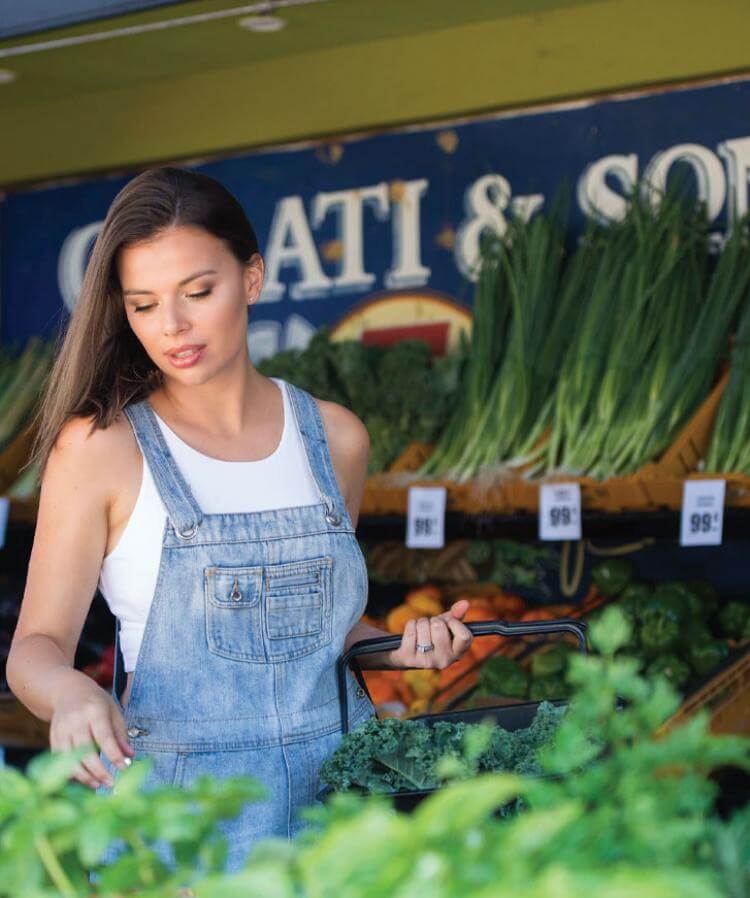 Holistic health and wellbeing can be difficult to achieve for many people, with stress, unhealthy habits, and sedentary lifestyles the norm. Embarking on a career in natural health enables you to help people live their healthiest lives.
When talking about careers, it's not uncommon to hear the phrase 'follow your passion'. And if your passion happens to be health and wellbeing, there's never been a better time to explore options in this field. With lifestyle diseases becomingly more and more common, people are increasingly looking to treat the cause rather than simply medicate the symptoms. There is a high demand for natural health practitioners and as a result, the range of industries employing qualified professionals continues to grow.
Clinical nutritionists, for example, approach disease prevention and management through a multidimensional lens that incorporates nutrient adequacy, food quality, dietary behaviours and lifestyle. Scientific evidence, ethics and sound clinical reasoning are used to develop individualised care plans to guide and support people to eat well and live healthier lives.
Alyse Co-Cliff decided to change careers and become a nutritionist after experiencing for herself the impact diet can have on both body and mind. She says, "After overcoming my own challenges, I became incredibly passionate about helping people who feel like they have no other options. I completed a Bachelor of Health Science with a major in Nutritional and Dietetic Medicine at Endeavour College of Natural Health. This provided me with an incredible foundation of knowledge and allowed me to learn from experienced lecturers and mentors."
Nutritional and dietetic medicine examines how diet affects health and wellbeing through the quality of food as well as its preparation, and the balance of macro and micro nutrients, enabling practitioners to provide dietary advice for a broad range of health conditions. The Bachelor of Health Science that Alyse completed included biological and social sciences subjects, that broadened throughout her degree to include nutritional biochemistry, weight management, clinical nutrition, dietary planning, sports nutrition, nutritional physiology research and public health nutrition.
Alyse now runs her own busy practice, where she offers private consultations and devises treatment plans for her clients, with a special interest in gut health, thyroid health and hormone health. She says plenty of opportunities have opened up along the way. "I've provided commentary to the media, been interviewed for podcasts, been offered keynote speaker roles, delivered workshops and webinars, and even helped develop cafe menus. It's a job that definitely varies!" Graduating Nutritional and Dietetic Medicine students can choose from a number of career pathways including private practice, education, research, corporate health coaching, hospital and aged care roles, nutraceutical development, specialist roles in health retreats, plus many others. It's important to choose a college that provides significant clinical experience under the supervision of qualified practitioners, so you are well prepared to begin your career in the field and are a competitive graduate when seeking a professional role.
Alyse says, "What I loved most about my degree was that it connected me with like-minded people with various degrees of experience, opinion and expertise. I make sure I keep those connections strong, even years after completing my degree. I'm always learning and networking with other medical and integrative health professionals. It's an exciting career and I'm excited about what the future holds." People experiencing chronic illnesses and undiagnosable symptoms can sometimes feel frustrated with the lack of options traditional medicine offers and are turning to allied health professionals in greater numbers than ever before. If you're considering turning your passion for health and wellness into a successful career, Endeavour College of Natural Health is a great place to start as the largest provider of complementary medicine degrees in the Southern Hemisphere.