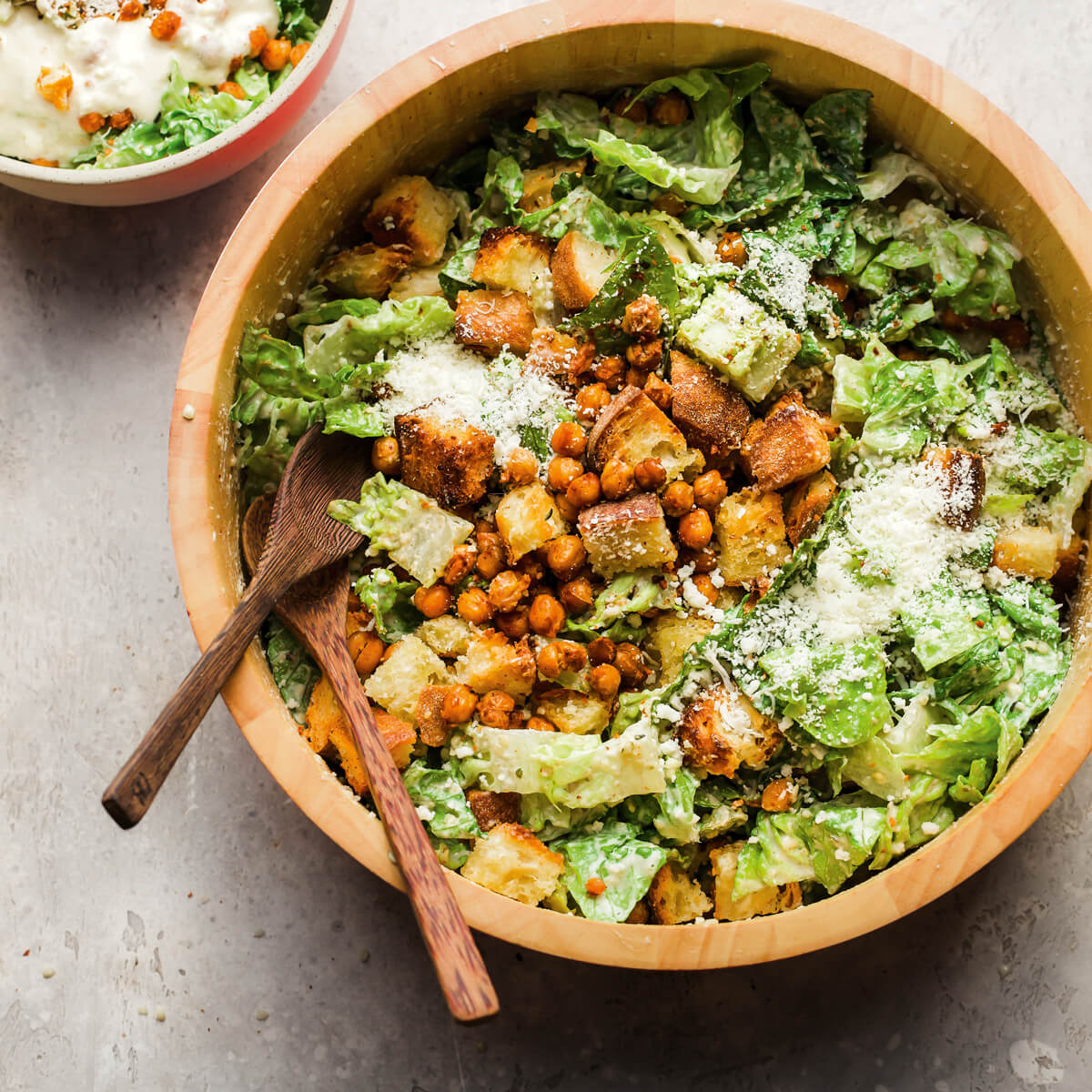 Ingredients
ROASTED CHICKPEAS
CROUTONS
DRESSING
SALAD
Method
Preheat the oven to 180°C, fan forced.
Dry the chickpeas with paper towel, then add them to a bowl with remaining roasted chickpea ingredients. Mix well, then spread out on a baking tray and set aside.
To make the croutons, add the cubes of bread to a bowl along with the oil and salt. Use your hands to massage the oil and salt into the bread, then spread them out on a second baking tray.
Place both baking trays in the preheated oven. Bake for 15 minutes, then remove the croutons. Toss the chickpeas, then bake for an extra 10–15 minutes.
Meanwhile, make the dressing. Drain the soaked cashews and place into a blender with all remaining dressing ingredients. Blend until very smooth. Set aside.
To assemble the salad, chop the cos leaves into 1cm wide ribbons then add to a large salad bowl. Add in the roasted chickpeas, croutons, hemp seeds, and parmesan. Add half of the dressing and toss to combine. Serve immediately, adding extra dressing on top as desired.