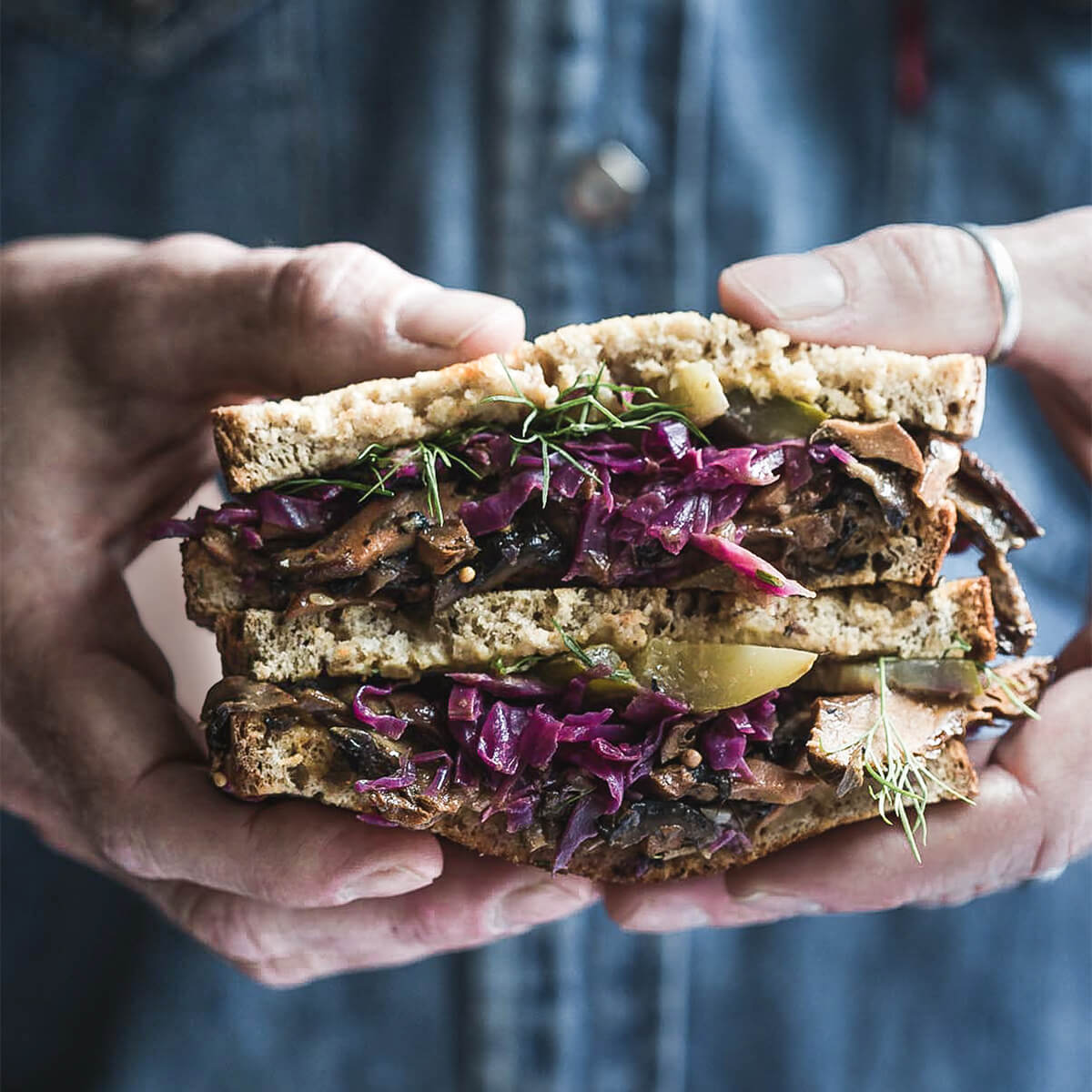 Ingredients
MUSHROOM 'MEAT'
RUSSIAN DRESSING
TO SERVE
Method
To make the mushroom 'meat', heat the olive oil in a large pan over low to medium heat. Add the garlic and sauté for 30 seconds before adding the mustard and fennel seeds. Cook for about 15 seconds and then add the mushrooms, stirring to coat with the spices. Continue to cook for about 4 minutes, or until the mushrooms are cooked through. Season with salt and set aside.
To make the dressing, add all the dressing ingredients to a bowl and stir well to combine.
To make the sandwiches, lightly butter 3 slices of bread and place them butter side down in a hot frying pan over a medium heat. Grill until that side is lightly toasted.
Remove the bread slices from the pan and place them toasted side down on plates. Smear the untoasted side of each slice of bread with a good dollop of Russian dressing.
To each slice, add mushrooms, a slice of cheese if using, sauerkraut, a sliced dill pickle, and some fresh dill leaves.
Butter the remaining slices of bread and place them on top of the sandwich, butter side up. Gently flip the sandwiches and place in the pan over a low to medium heat to lightly toast and warm the sandwich through. Remove sandwiches from the pan and serve immediately.