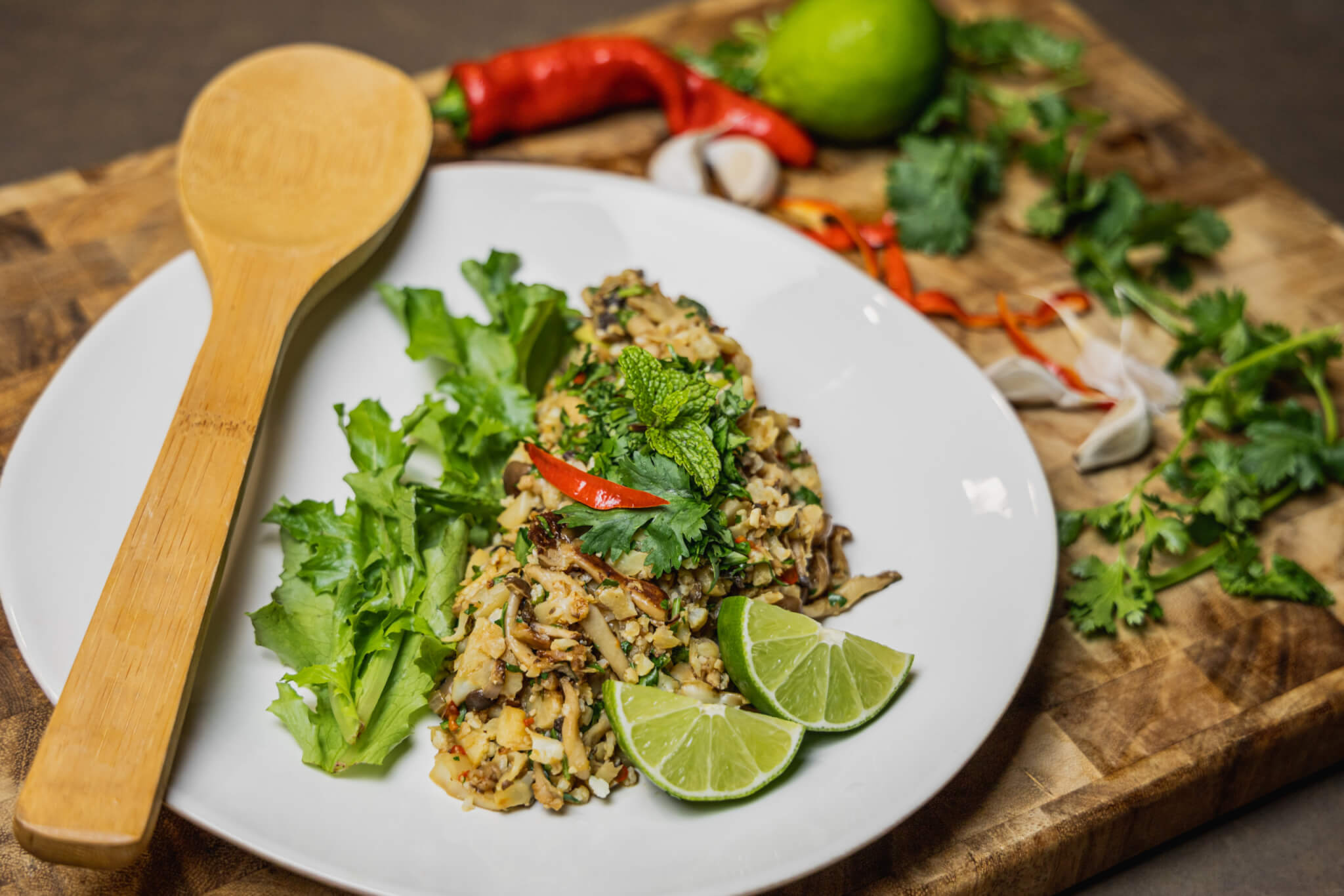 Method
Drain and press tofu for at least 30 minutes, then crumble with your hands (or you can throw it in a food processor).
Heat up the olive oil in a wok. Once hot, add the chopped mushrooms and tofu. Squeeze 1 of the limes into the mix and stir-fry for a few minutes, until starting to brown.
Add in the shallots, spring onions, and fresh Thai chillies (depending on the level of heat you desire), and stir-fry for another minute or so.
Remove from the heat, then mix in the vegan fish sauce and remaining lime juice according to taste. Next, add the toasted rice powder, mint, and coriander (reserving some of the herbs to serve).
Serve with lettuce leaves, cucumber, dried chillies, and perilla leaves. If you like, you can make wraps with the lettuce leaves, adding the sliced green part of the spring onions. Enjoy!
TIP: Rice powder is also called rice flour, which you'll find in most supermarkets and can toast yourself. You can buy the toasted variety in Asian supermarkets.
Recipe by Tina Phoumalvahn, photography by Andrew Real and Sierra Barsten, published by Vegan Lao Food, Food Empowerment Project.