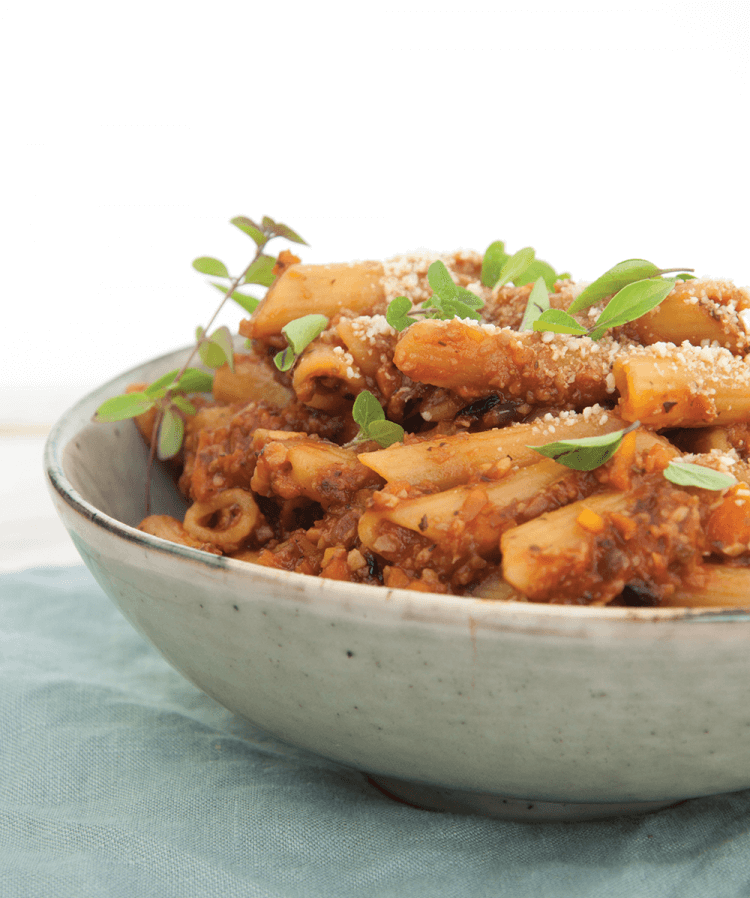 Method
Boil the pasta according to the instructions until soft, then drain the pasta. Set it aside.
In a large pan, add the canola oil and bring it to a high heat. Add the chopped red onion and minced garlic cloves and let them cook until the onions are soft.
Wash the carrots and mushrooms. Add them to a food processor and pulse them until fine. Add the mushroom-carrot mixture to the pan. Let it cook until softened and browned. Add the salt, dried oregano and dried basil.
Reduce the heat and add the tomato passata. At this point, you can add more salt, oregano and basil to taste.
Add the pasta to the sauce and stir to combine. Place it into bowls and top with cashew parmesan, fresh oregano and basil.