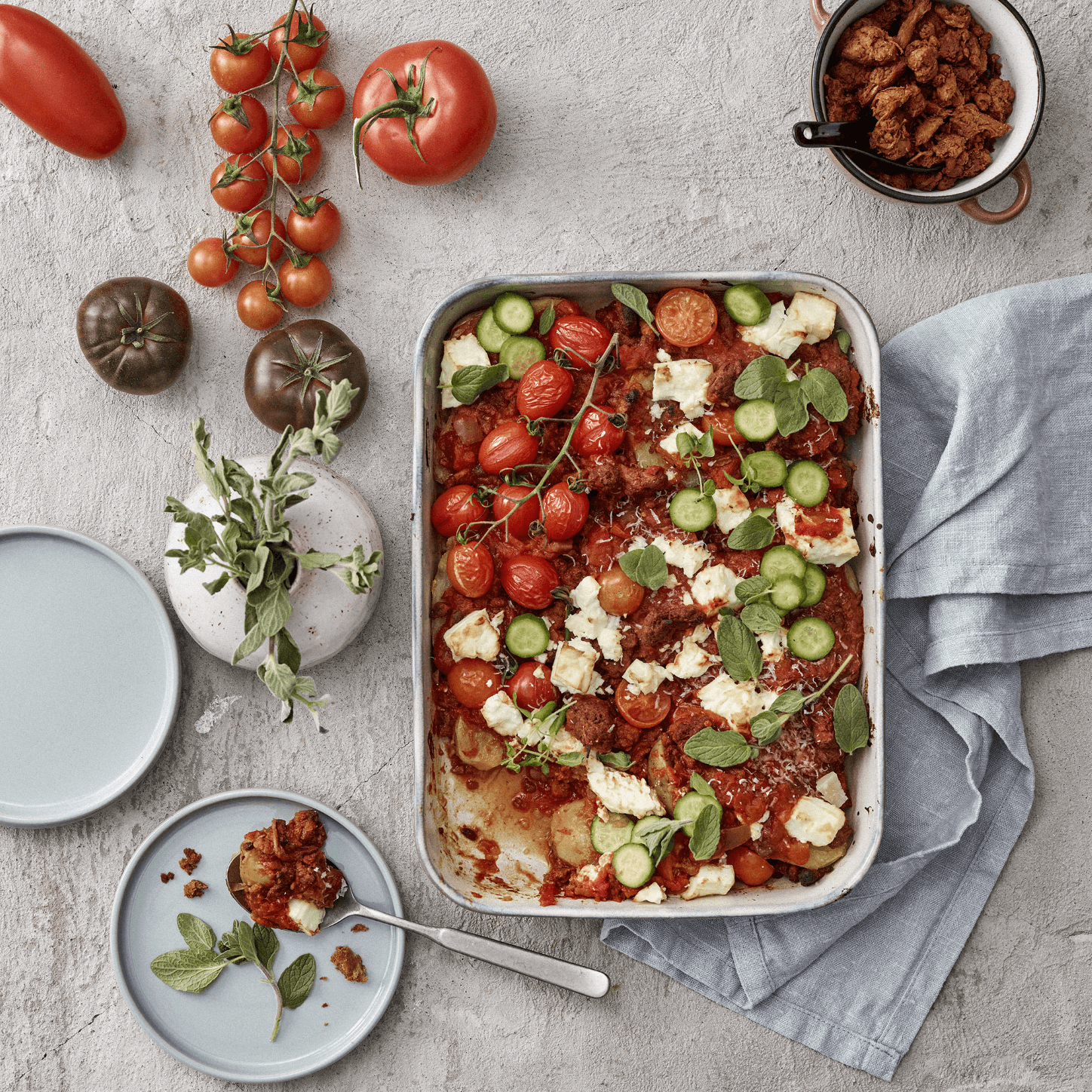 Ingredients
SERVES 4
TO GARNISH
Method
Preheat oven to 225°C.
Slice the potatoes and place them in an ovenproof dish. Add oil and stir.
Sprinkle with half the crushed feta cheese and olives.
Combine the Pulled Oats® and tomato sauce. Spoon the mixture onto the potatoes and sprinkle over the rest of the cheese and the cherry tomatoes.
Roast in the oven at 225°C for about 10 minutes.
To serve, garnish with oregano and lemon slices.
TIP: You'll find Pulled Oats in the refrigerated section of Woolworths
Recipe by Pulled Oats