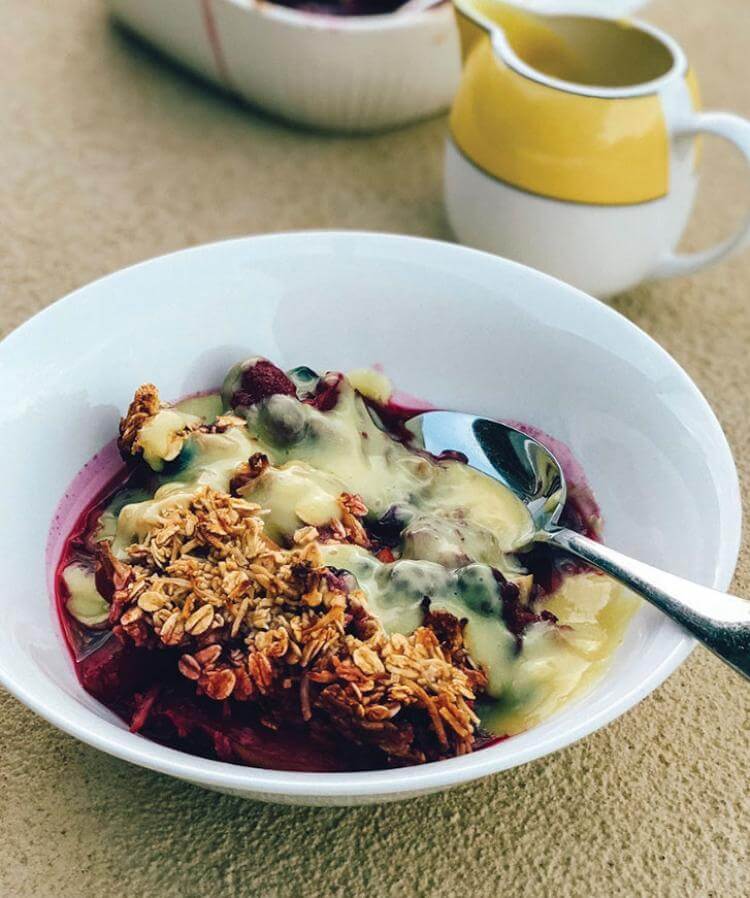 Ingredients
Crumble
Turmeric custard
Method
Preheat oven to 180

°C. Place pears and mixed berries into the baking dish.

To make the crumble, place the ingredients in a medium bowl. Stir well to combine all ingredients.

Place crumble mixture on top of the fruit and bake for 45 minutes until the crumble is golden brown.
To make the turmeric custard, mix the cornflour and 

½ cup of soy milk in a glass jug. Heat a saucepan on high heat and add the remaining soy milk, vanilla, maple syrup and the turmeric and bring to a simmer.

Add the cornflour mixture and stir continuously until the milk boils and thickens. Serve drizzled over a piece of the crumble.