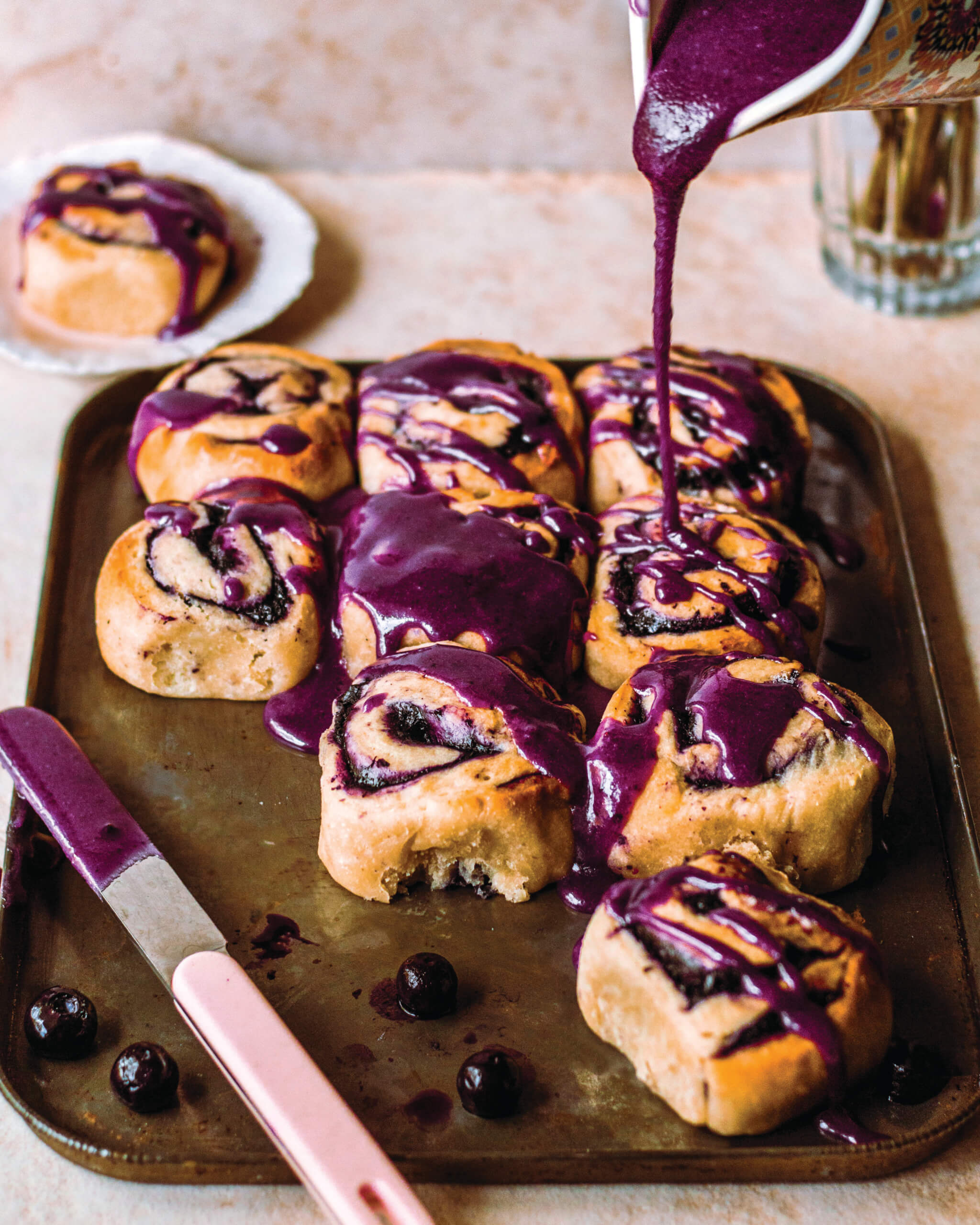 Method
Combine all the scroll ingredients in a large bowl or stand mixer. Mix and knead until smooth. Leaving the dough in the bowl, cover with a tea towel, and leave it in a warm place for at least 1 hour, or until it doubles in size.
Add all the filling ingredients to a small pot. Boil for 3 minutes, then simmer for 5 minutes. Using a stick blender, roughly blend the mixture to make a chunky puree. Return the saucepan to the heat and stir until thickened. Set aside to cool.
Scoop the dough onto a surface dusted with flour and roll out into a rectangular shape. Spread most of the blueberry mixture onto the dough leaving some in the pot to use as a glaze once baked.
Roll the dough up to form a long tube. Use a sharp oiled knife to cut the pastry roll into scrolls. Lay out on a tray, cover, and set aside to rise.
Preheat the oven to 180°C.
Blend the reserved blueberry mixture into a puree and set aside.
Bake the scrolls for 25–30 minutes, or until they are slightly golden-brown.
When the scrolls have cooled slightly, drizzle with the blueberry glaze. These are best enjoyed on the day they are baked, but you can store them in an airtight container in the fridge for up to 2 days or in the freezer for up to 1 month.