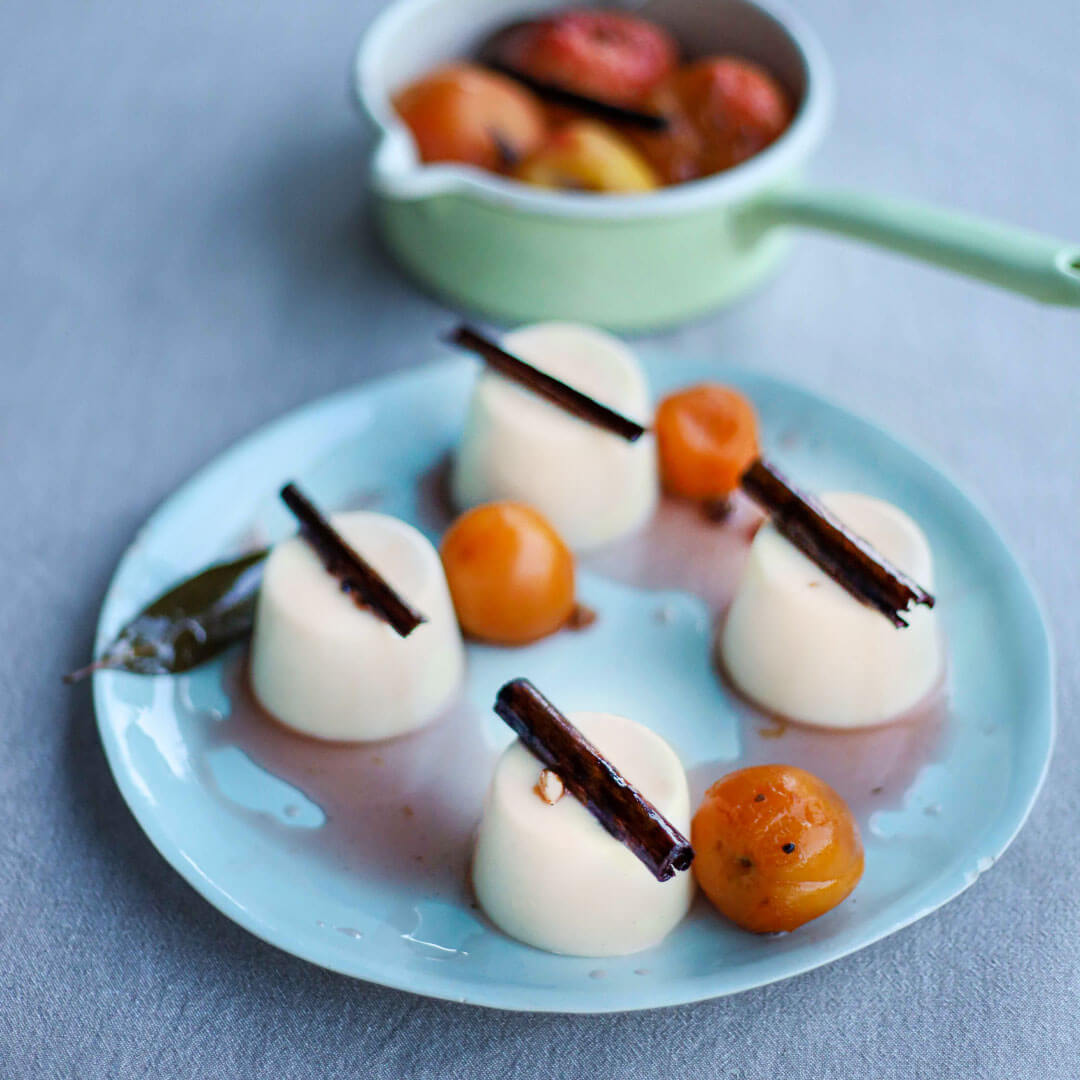 Ingredients
Serves 4
POACHED FRUIT
PANNA COTTA
Method
Combine all the poached fruit ingredients, except for the fruit, in a medium saucepan and bring to a boil. Then add the fruit and cook for 10 minutes, turning the fruit over halfway through. Cooking time will vary depending on how ripe they are, so watch them carefully to avoid overcooking.
Remove the fruit from the poaching liquid and set aside in a serving bowl. Continue to simmer the liquid until it becomes a syrup, at least halving in volume. Set aside for serving.
Next, lightly oil 4 dariole moulds (small-sized dessert moulds) with vegetable oil and set aside.
To make the panna cotta, combine all of the ingredients in a saucepan then place over heat and bring to a boil, stirring continuously. Once boiling, remove from the heat and pour evenly into the moulds and allow to cool. Place in the fridge overnight to set completely.
When ready to serve, tap the panna cotta out of the moulds onto plates and drizzle with some cooled Persian syrup. Serve with poached stone fruit and extra syrup, to taste. Enjoy!
TIPS:
For the gelling agent, I used Queen Jel-it-in brand, which is widely available at Woolworths and Coles.
If you have leftover poached fruit, it's also delicious served with plant-based yoghurt or ice cream – coconut, almond, oat, etc, or home made nice cream.