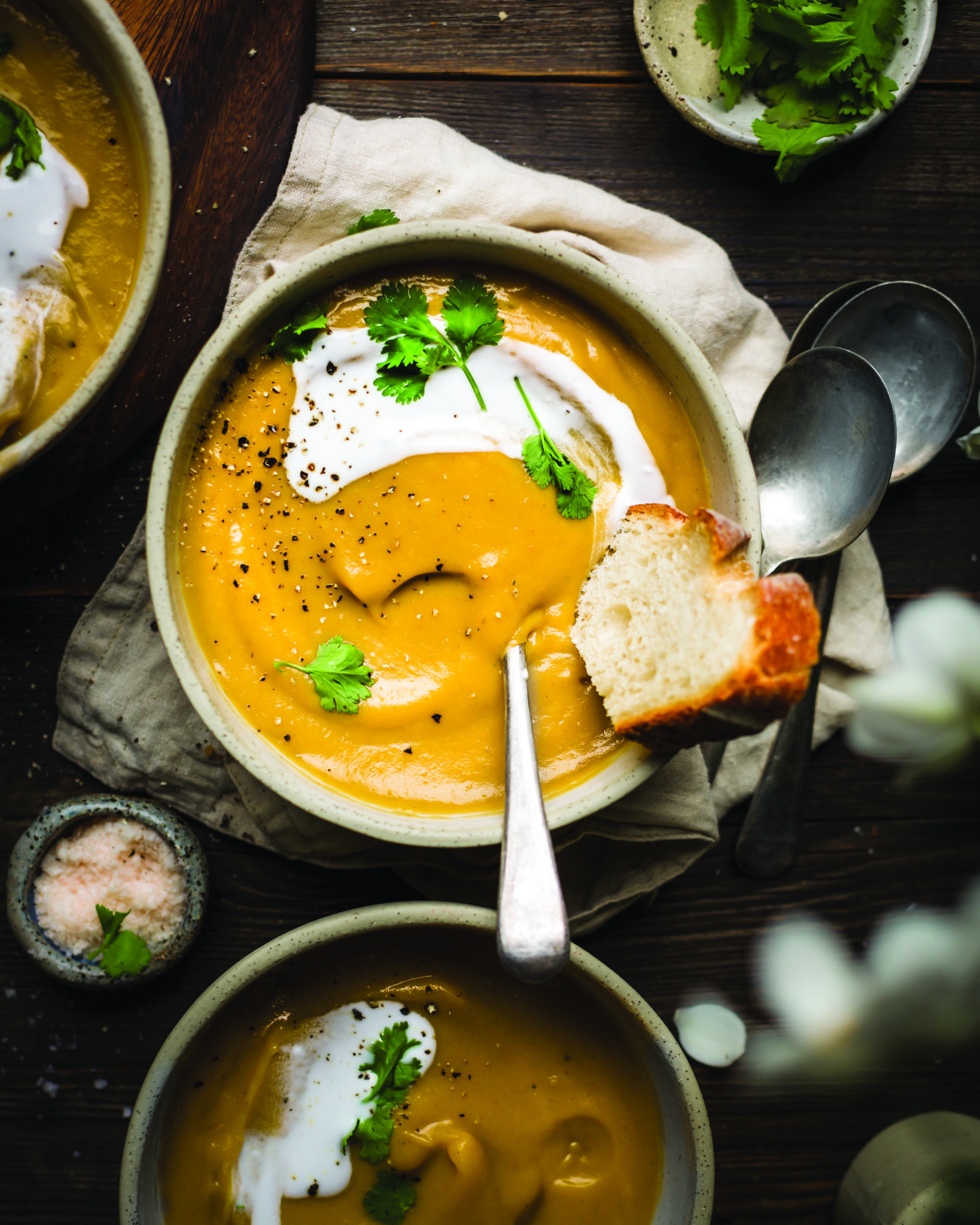 Method
Preheat the oven to 200°C. Oil two large baking trays.
Roughly dice the potatoes, sweet potato, pumpkin and carrots. Quarter the onion. Place the veg on oiled trays, then toss to coat with oil. Bake for 20 minutes.
Meanwhile, slice the zucchini into 2cm rounds. Once the veg has roasted for 20 minutes, add the zucchini and garlic cloves to the trays and bake for a further 10 minutes.
Use the back of a butter knife to peel the turmeric and ginger, then finely grate or zest them into a large stockpot. Once finished baking, add all the cooked vegetables along with the stock. Bring to the boil and simmer for 10–15 minutes, or until the vegetables are completely cooked through. Allow to cool for 10 minutes before blending into a creamy soup.
Season the soup to taste, and serve with a swirl of coconut cream, chopped coriander or parsley, and crusty bread.