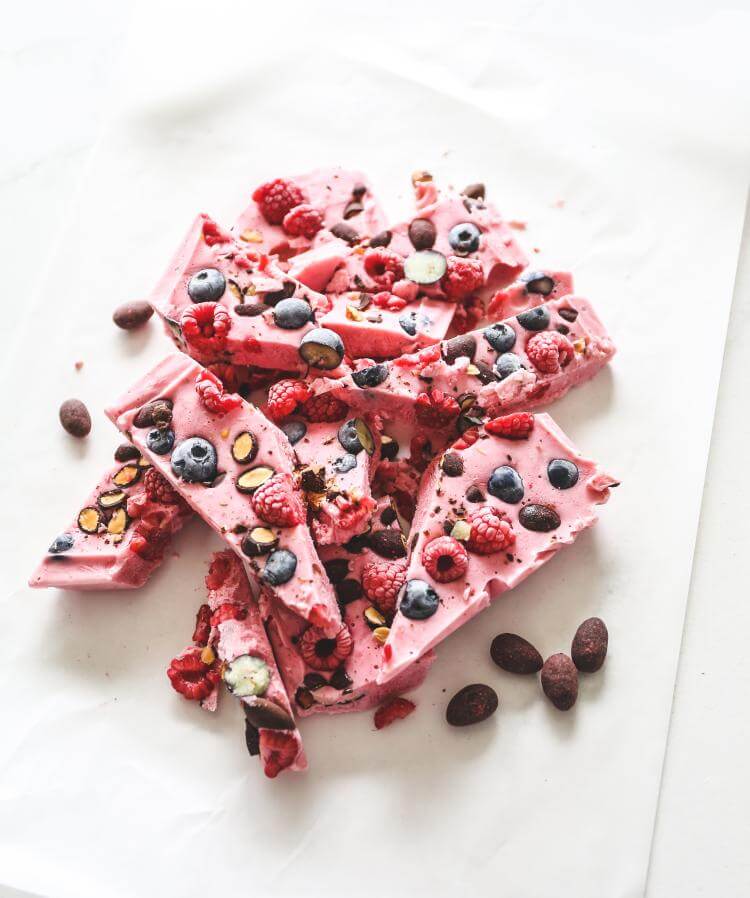 Method
In a blender, add chopped strawberries and pulse until blended into a puree.
Add vanilla bean, maple syrup and coconut yoghurt to the blender. Blend for three minutes or until combined.
Line a shallow rectangle baking tray with baking paper and pour the yoghurt mixture into the tray.
Top with fresh raspberries and blueberries.
Roughly chop Shelby's Raspberry & Dark Chocolate Dipped & Dusted Almonds and sprinkle over the top.
Place in the freezer for 1–2 hours or until frozen.
Remove from freezer and cut into bite size pieces to enjoy for a snack, dessert or even breakfast!