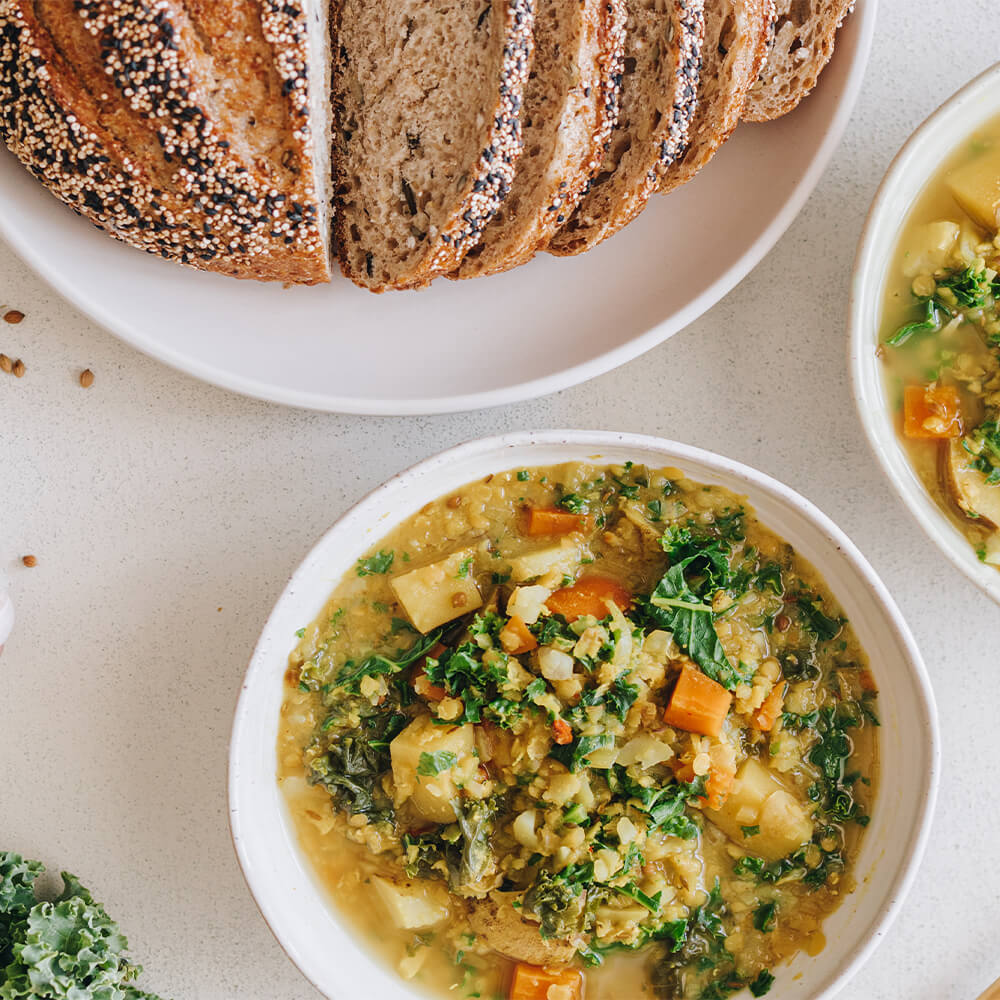 Method
Dry sauté (no oil) the onion, garlic, chilli, ginger, and spices in a large saucepan over medium heat for about 3 minutes, using splashes of water to deglaze the pan. Then add the carrot and potatoes.
Wash the lentils until the water runs clear then add to the pot along with the vegetable stock. Next add the curry leaves and lemongrass, then simmer gently with the lid on for 20–30 minutes, or until the lentils are soft. Add the kale 5 minutes before the soup has finished simmering.
Remove the lemongrass stalks and curry leaves. If you like a smoother soup, you can blend all or half with a stick blender until you reach the desired consistency.
Serve as is or with toasted wholemeal bread for a truly hearty lunch.
TIP: This soup is wonderfully versatile, so feel free to substitute the potatoes for sweet potatoes, yellow squash, or pumpkin. You can also use yellow split peas in place of red lentils, plus frozen kale or spinach are great alternatives if you don't have fresh on hand.