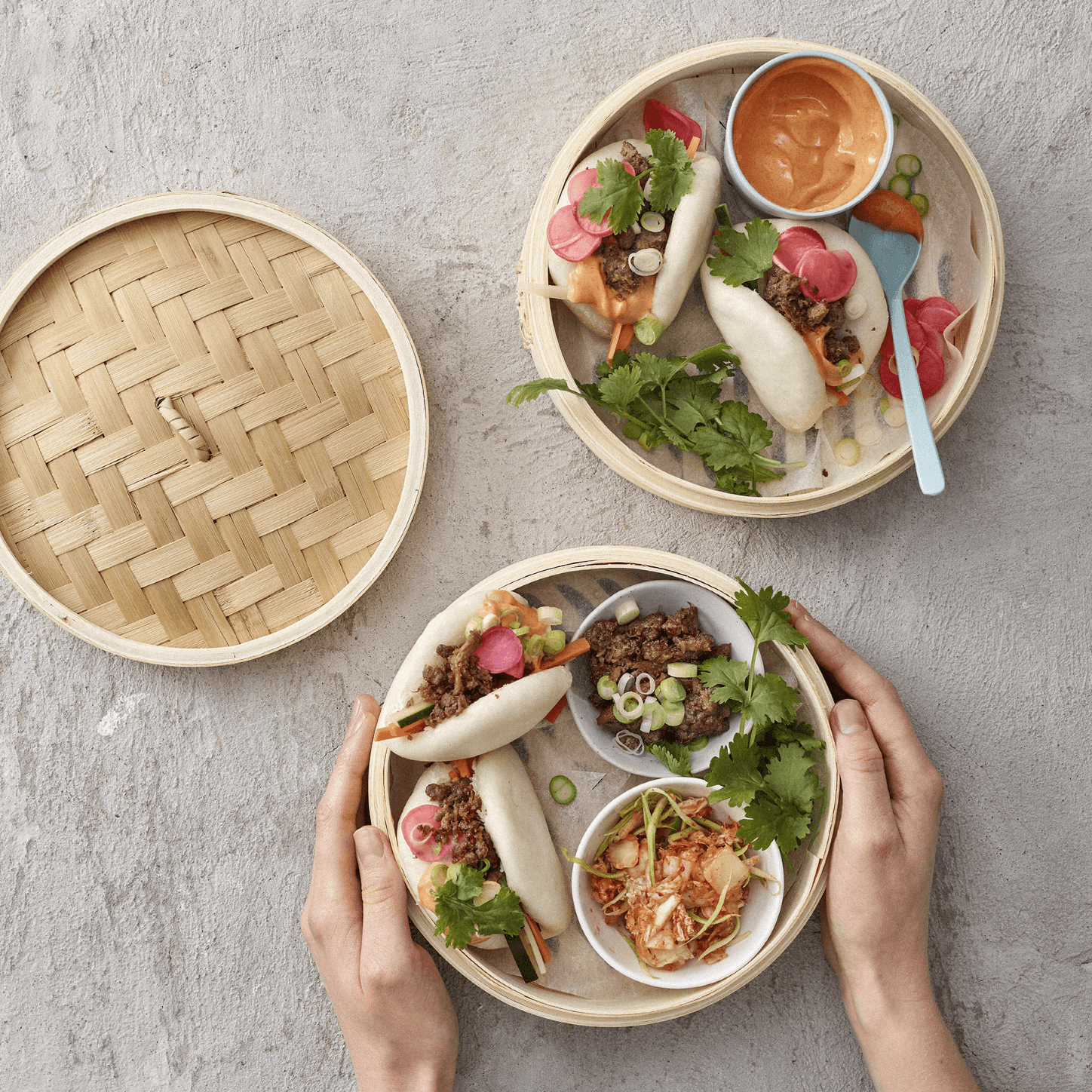 Ingredients
Serves 4
PICKLED VEGETABLES
FILLING
SAUCE
TO GARNISH
Method
Peel the carrots and cut into thin pieces. Slice the cucumber and radishes.
Mix the vinegar, sugar and salt together, and add the vegetables to the mixture. Leave in a cool place while preparing the other ingredients.
Fry the Pulled Oats® over a medium heat for a few minutes.
Steam the bao buns according to package directions.
Mix the mayonnaise and chili sauce together to create chili mayonnasie.
Assemble each bun with the Pulled Oats®, pickled vegetables and chili mayonnaise. Finish with coriander, chili slices, spring onion and sesame seeds.
TIP: You'll find Pulled Oats in the refrigerated section of Woolworths
Recipe by Pulled Oats