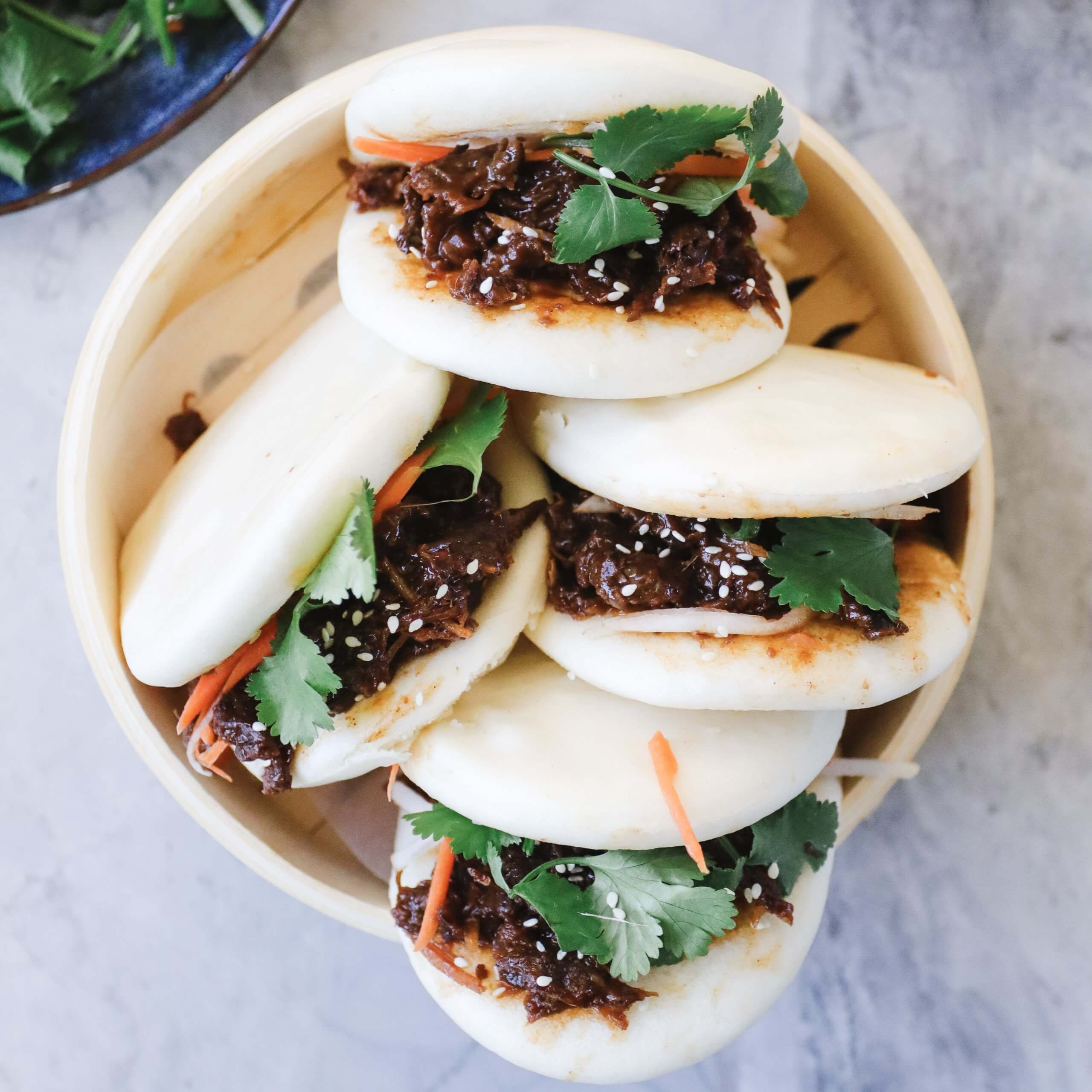 Ingredients
Bao filling
Carrot and Daikon Pickles
To serve
Method
Combine all ingredients for carrot and daikon pickles into a bowl and set aside. When ready to assemble buns, remove pickles from liquid.
Excluding Fable, oil, and syrup, combine all other ingredients for the sweet and sticky filling in a bowl and mix well to combine.
Heat the oil in a pan and add Fable. Fry using a wooden spoon for about 5 minutes until Fable starts to brown, gently pressing down and breaking Fable into smaller parts.
Add the bao filling sauce mixture to the pan with Fable, stirring to coat evenly. Cook for 3 minutes and then stir the syrup through the mixture and continue until sauce thickens and caramelises, another 3–5 minutes.
Heat bao buns as per packet instructions.
Once warmed, assemble bao by first adding the sweet and sticky Fable filling and then the carrot and daikon pickles. To serve, garnish with spring onion, coriander, fresh chilli, and a sprinkle of sesame seeds.
TIP: You'll find vegan-friendly oyster sauce made from mushrooms in most Asian supermarkets and health food stores.