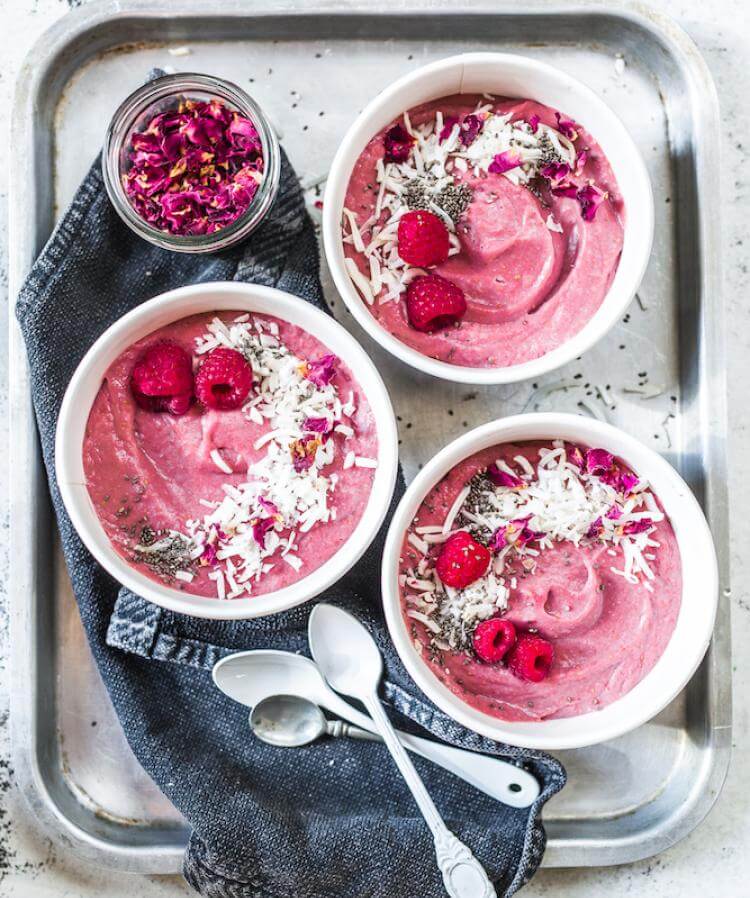 Method
In a pan, combine the berries, stevia and ¾ cup water over a medium heat.
Cook for 5 to 10 minutes or until the berries are warm, and roughly mash.
Add the oats, milk and sea salt, mixing well and cooking for an additional 8 to 10 minutes until the oats are soft.
Allow to cool slightly, then using either an upright or stick blender, process until light and fluffy.
Serve warm with toppings of your choice.