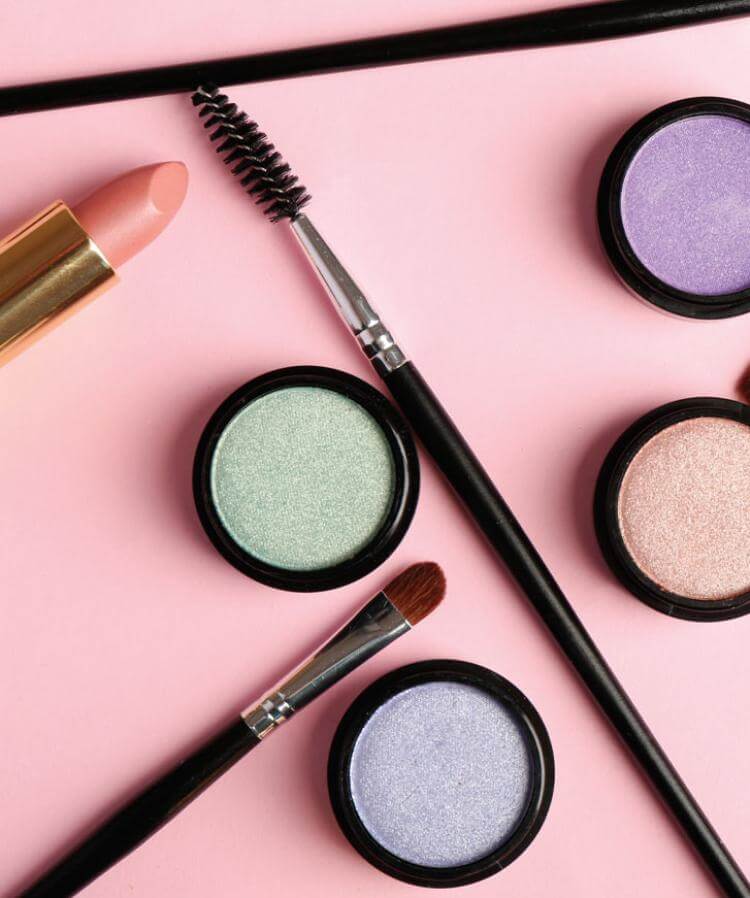 It can be hard to navigate the world of clean, natural beauty. Here we share tips to help you start the transition.
As a nation, we love to look good. The Australian beauty and cosmetics market has a massive revenue of around $7 billion every year. However, until recently, few of us probably bothered to scrutinise the ingredients list on our beauty products like we do with food items. But a new generation of conscious consumers or 'skintellectuals' have become more discerning when it comes to spending their beauty budget, and the tide is beginning to turn with rising global interest in health and sustainability. Clean beauty is one of the most talked about trends, with ethically sourced, organic, environmentally friendly, vegan, or plant-derived products now a big business.
As a former beauty editor, a large chunk of my life was dominated by an avalanche of decidedly unclean products. Every week I'd be sent dozens of items to review, promising me that my face and life would be instantly transformed. For years I bought into the hype without too much thought – never mind that I often looked (and felt!) pretty much the same whatever I used. However, that all changed in 2016 when I was diagnosed with a blood cancer called chronic myeloid leukemia. Wanting to give my body a fighting chance, I did some research and was appalled by how many chemicals I'd been slathering onto my face and body. Within a week my beauty regimen went from conventional to clean as I tossed out everything I had been using in my quest for an organic, natural routine. I'll admit, I've made mistakes when it comes to navigating the murky world of low-tox beauty, however, it is possible to embrace a much cleaner routine with a little know-how. Here's what I've learned.
AUDIT WHAT YOU HAVE
Taking inspiration from tidying guru Marie Kondo, a great idea is to conduct an audit. Take every item out of your beauty cabinet, line everything up, then systematically rate each item against your current skincare needs and personal preferences. You can also apply your values here, whether cruelty-free, organic, eco-friendly and so on. If researching every ingredient listed on your products is a bit overwhelming, there are some great websites and apps you can consult. I use www.safecosmetics.org, which has up-to-date information on products and harmful chemicals. There's also the Think Dirty app, which lets you scan a product's barcode, delivering immediate easy-to-understand information on the product.
KEEP IT SIMPLE
Before you scrap everything, assess how many products you actually need. The only moisturiser I apply daily is a splash of certified organic cooking-grade nut oil, which I buy in bulk at my local co-op. It's just as effective as any body oil in fancy packaging, and if I run out of cooking oil, well, it's a great backup!
It's easy to get caught up in marketing spin, but it's important to remember that beautiful skin doesn't begin in a pot of cream. Drinking plenty of filtered water, getting lots of sleep, embracing a diet rich in healthy fats and fresh, organic fruits and vegetables is crucial for maintaining the quality of your skin, too.
DO YOUR RESEARCH
While natural beauty websites such as Bond Beauty, Flora and Fauna and Nourished Life are fantastic one-stop shops for all your clean beauty needs, it's important to remember not all natural, chemical-free and eco-friendly beauty products are created equal.
More of us are now aware of the debate around the safety of common cosmetic additives such as parabens, sodium laureth sulphate, formaldehyde, lead, phthalates, nanoparticles and triclosan. But even natural or naturally-derived ingredients can cause irritations, including some essential oils when undiluted or used incorrectly. Always read up on customer reviews first and if a product causes an adverse reaction, report it back to the supplier. Chances are they'll give you a refund.
PU
RCHASE
SMART
It can be confusing to work out what's really good for you amid all the marketing messages. Just because something claims to be natural doesn't necessarily mean it's all that great. Greenwashing is a clever marketing ploy brands use to deceive potential customers into thinking they're buying clean products. To avoid falling prey to these strategies, look for certifications such as the Australian Organic bud, cruelty-free logos such as PETA, Leaping Bunny and Choose Cruelty Free, and Vegan Australia certification.
CHOOSE SUSTAINABLE PACKAGING
If you're really committed to cleaning up your make-up choices, then also pay attention to the packaging. Nowadays most of us are seeking out items that use less plastic. Some interesting innovations in beauty products are shampoo soap bars, deodorants in cardboard tubes, refillable make-up pots and mascara in glass tubes.
AVOID WASTE
Finally, restocking an entire beauty cabinet is a costly exercise, and if you're environmentally aware, throwing away dozens of half-finished products won't sit well with you. Instead, you can donate unused products to charities such as The Beauty Bank, give away your nearly new items to loved ones, or otherwise simply use up your existing make-up and skincare products before replacing them with cleaner alternatives. Beauty care doesn't need to cost the Earth (in both senses of the word!), so be discerning and choose with both your health and the planet in mind.