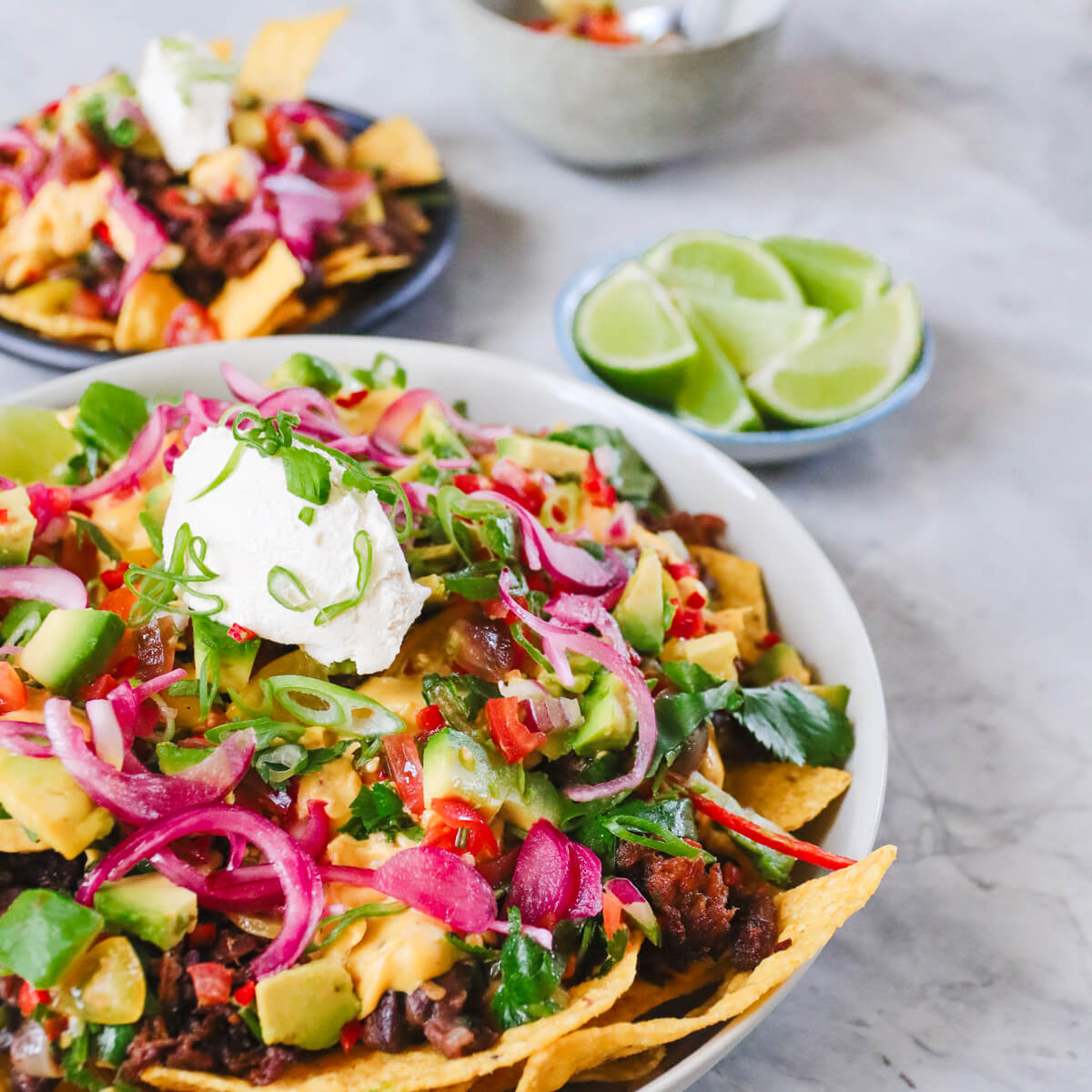 Ingredients
Fable Nacho 'Meat'
'Not-cho' Cheese Sauce
Pico de gallo
To serve
Method
To prepare the Fable Nacho 'meat', heat the olive oil in a heavy-bottom pot and fry Fable for 5 minutes, or until browned.
Add the onion and garlic, stirring until fragrant and caramelised.
Add the tomato paste, canned tomatoes, chipotle sauce, and spices then stir to evenly combine.
Add the beans and reduce to a simmer for 20–30 minutes, or until the excess liquid has evaporated. Season with salt and pepper to taste.
Meanwhile, prepare the 'not-cho' cheese sauce. Boil the diced potato, onion, and carrot in a pot of water for 30 minutes. Once tender, strain the potato, onion, and carrot, setting aside some of the liquid.
Place the cooked potato, onion, carrot, remaining 'not-cho' cheese ingredients, and ¼ of the reserved liquid in a blender and blend into a puree. Add more liquid until desired consistency is achieved.
Mix the cheese sauce through the roasted red capsicum (if using) then season with salt to taste.
Prepare Pico de gallo by combining all ingredients in a bowl.