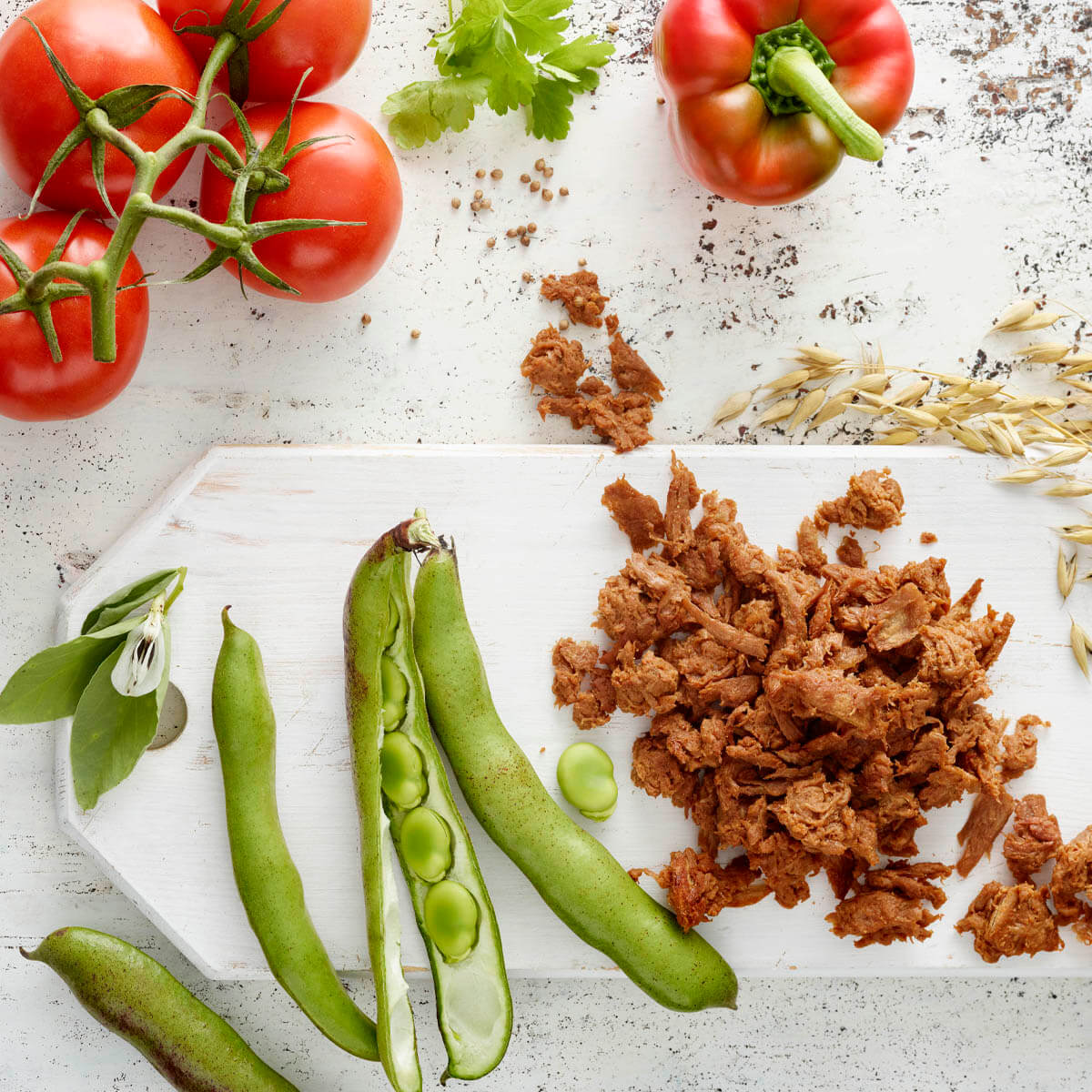 Pulled Oats: you read that right. It's a thing, and it's just landed in Woolies, nationwide.
Made by the Finnish brand Gold&Green, this intriguing new meat alternative has swept across Europe and America in recent times, before landing in Australia this month.
Made on a signature base of Nordic oats and green legumes, the new vegan products resemble pulled meats but have their own unique flavour profile.
Founder Maija Itkonen explained that the idea behind the products was "to create a protein that does not mimic anything but is a true plant-based alternative that stands on its own. It can be used like chicken, pork or beef, and we even have some fish recipes, which are amazing."
Maija's mission: people and planet
Maija developed her Pulled Oats concept after realising the untapped potential of the Nordic oats, one of the world's most ecological crops. She partnered with an oat scientist, and together they developed an innovative mechanical process that combines oats with faba bean and yellow pea protein to create a planet-friendly and nutritious plant-based protein.
"From the very beginning our passion has been to change eating habits for healthier people and planet – with delicious new plant-based food," she explains.
What's in the box, and how do you use it?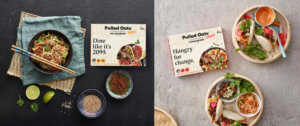 Now in Woolies nationwide, there are two refrigerated products in the initial range: Nude and Tomato. Each box contains 240g of Pulled Oats pieces, proudly made with just six ingredients: Nordic oats, faba bean and pea protein, water, rapeseed oil and spices.
The pieces can be cooked in the oven or on the stovetop in numerous recipes, working as an everyday protein in dishes from lasagne and bolognese to Asian curries and wok salads, wraps and casseroles, and many more.
The Gold&Green website has a selection of 'heartwarming and planet cooling recipes' that can be filtered by product and dietary preference. For the Nude Pulled Oats, there are more than 20 fully vegan recipe ideas, although the possibilities are endless once you get creative and start using it to veganise old favourites.
Meeting demand for new alternatives
Annette Kauppinen, CMO of Gold&Green Foods, is excited about their arrival in Australia, where the market for plant-based alternatives is burgeoning as consumer demand keeps growing.
"Many are looking for non-soy-based alternatives, with high protein content and preferably without any weird ingredients they cannot pronounce. Pulled Oats is a great answer to this as it contains only simple and familiar ingredients and offers great nutritional value and a good source of protein including a balanced amino acid composition," she says.
Coinciding with the Australian launch of Pulled Oats, consumer research has recently confirmed the upward trajectory of the plant-based trend, reporting that 4 out of 5 Aussies now have at least one meat-free day a week, and 1 in 4 have tried meat alternatives. It's never been clearer that we are hungry for change – and the market is stepping up!
***
Pulled Oats Nude and Tomato varieties can be found in the refrigerated section at Woolworths, retailing at AU$8.50.
In partnership with Gold&Green