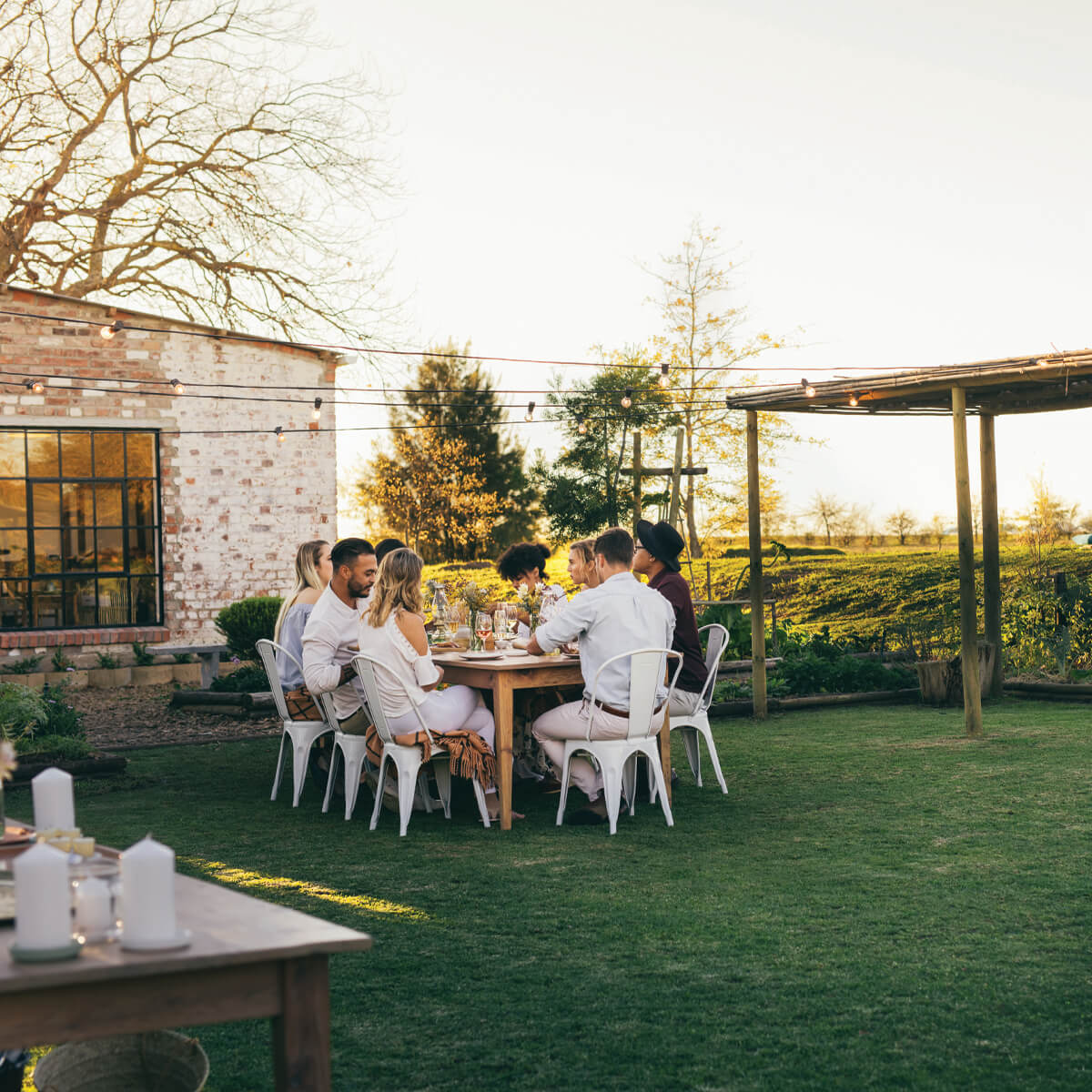 How to have a ball at all the social gatherings of the silly season when following a plant-based diet.
This year certainly hasn't been a social extravaganza for most of us given the various levels of lockdown we have undergone to help eradicate the spread of the coronavirus. However, as we approach the silly season many of us are hopeful we will be able to enjoy some of the gatherings we traditionally do at this time of year, even if slightly modified. If you follow a plant-based diet, this means you'll probably have to navigate events that don't always cater very well to vegans. You may even have to deal with people who are challenged by what you do and don't eat.
Before we get ourselves prepared for battle though, let's take a minute to understand what it is about our diet that bothers some people so much. In most cases, it's less about us and more about them. Veganism is generally motivated by ethics, whether social or environmental, so by default this brings other people's lifestyle choices into question. Food is a big part of our identity, both individually and collectively, and veganism essentially rejects some traditional values. Whether intended or not, this can make others feel judged and defensive.
The trend towards plant-based lifestyles represents social change, and this can make people feel fearful. If we can have some empathy for others as they process these often-subconscious feelings, it makes it a lot easier to deal with some of the flak we can cop for simply wanting to eat plants, and only plants. Also, if we don't buy into the argument per se, we can help people understand our choice, see that we don't miss out on anything, and hopefully, plant a few seeds to get them thinking. So, with all this in mind, let's talk about how we can enjoy festive gatherings while also being a sneaky advocate for plant-based change.
THE WORK PARTY
Don't be shy about requesting vegan options when accepting an invitation. It's far less of a drama to share your dietary request when booking than to turn up on the night and send everyone into a spin trying to find something you can eat.
Prepare yourself for potentially being the odd one out in terms of what you eat on the night, especially if you haven't previously shared your lifestyle with your colleagues. Be brave! Where would we be if everyone conformed to all the traditional norms? Doesn't bear thinking about, does it?
Remember to keep it professional. If ever you were going to let uneducated or rude comments slide about your veganism, this would be the time. Work events are an extension of the workplace and personal conflicts might reflect badly on you, even if not instigated by you.
THE TRADITIONAL FAMILY DINNER
Have a few conversations ahead of time to avoid awkward situations on the day. This might concern menu planning or perhaps setting a few boundaries around inappropriate discussions at the table. While you want your family to respect your lifestyle choice, they will expect the same of you.
Bring your own food if necessary. If your vegan diet has your relatives stumped, show them how it's done! Bonus points if you take plates of deliciousness to share around, opening up a few minds as you go.
If you're not used to it, you'll need to prepare yourself to see animal products on the table. Try to remember your family may be attached to their traditions and that food is often at the centre of these. If it's all too much, sometimes the better option is to respectfully decline the invite.
THE SUMMER BARBECUE
You can join in as a vegan! There are tonnes of alternative meat options and veggies that are perfect on the barbecue. Burgers, sausages, chick'n tenders, veggie kebabs, mushrooms, corn cobs and so on. And don't even get me started on salads and spuds!
When attending a traditional barbecue, you'll likely want to keep your food separate from the animal products on the grill plate. A no-fuss way to do this is to wrap your items in foil or pop them into a disposable aluminium tray that can go straight on the barbecue with everything else.
Understand that the meat eaters might feel particularly defensive about barbecue culture when faced with veganism. Personally, I find it most effective to head off potential arguments before they begin and simply enjoy the event for what it is – a way to spend time relaxing with friends.
ENTERTAINING AT HOME
Remember, it's your home and your choice whether or not to allow animal products at events you host. Be clear about your position on this when inviting your guests, whichever way you go.
Communicate your house rules with compassion and as objectively as you can. Keep the focus on why your rules are important to you while also finding ways to make your guests comfortable when visiting.
When it's time to entertain, go all out with plant-based dishes that everyone will love. Try to have some familiar foods that just happen to be vegan while also aiming to impress with a tasty and abundant vegan spread.