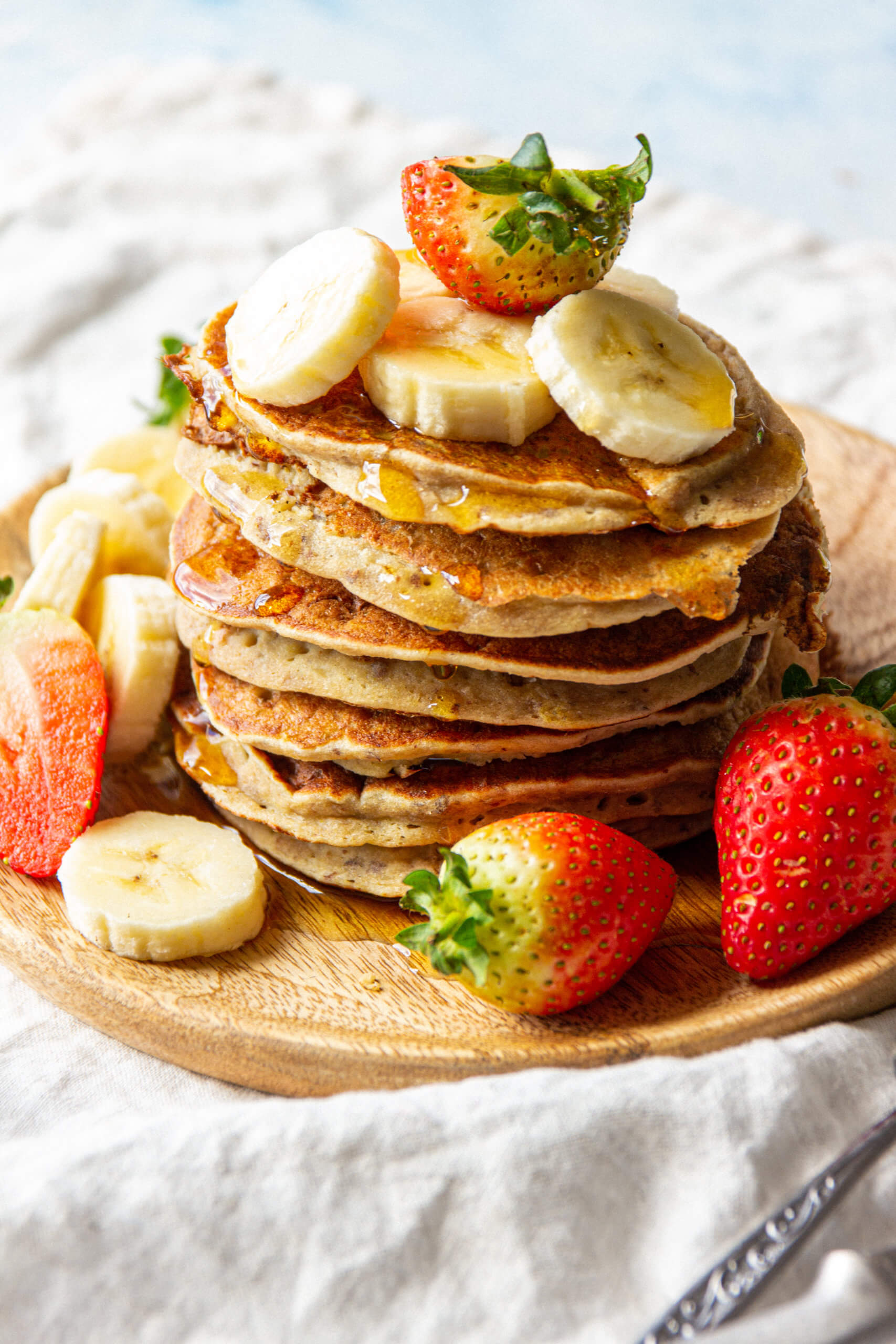 Method
In a bowl, mash the 2 bananas with a fork, then add the flaxseed meal and combine.
Add the quinoa flour, baking powder, and vanilla essence and mix through. Then pour in the milk and whisk.
Heat a frying pan over low to medium heat, then pour in ¼ cup of pancake batter. Cook on low heat until bubbles start forming on top. Flip carefully, then cook the other side for 1–2 minutes.
To serve, stack the pancakes on top of each other, drizzle with maple syrup, and serve with fresh fruit.