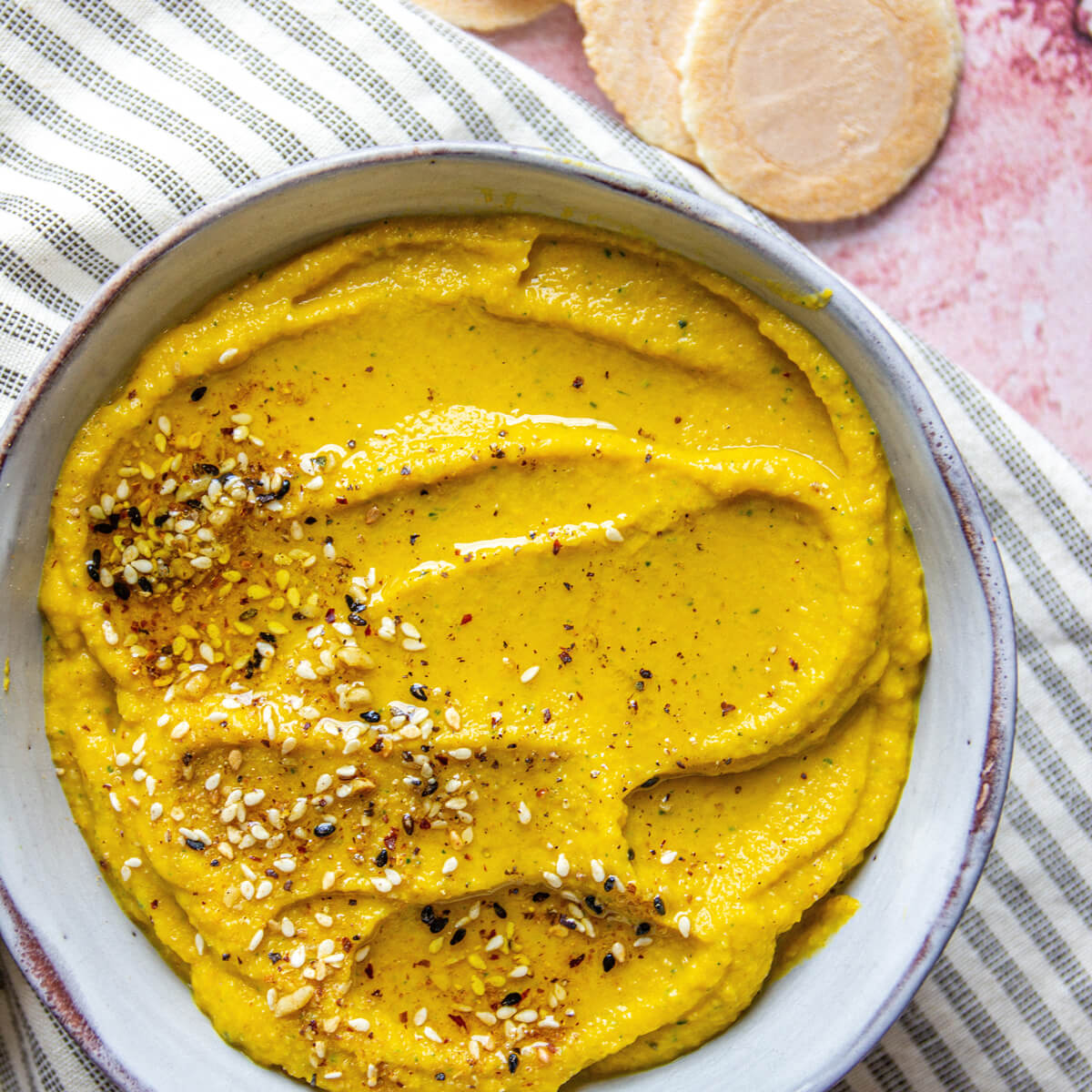 Method
Peel and dice the pumpkin and then roast in a moderate oven until cooked through. Set aside to cool.
Add all ingredients to a blender, including the cooked and cooled pumpkin. Blitz until smooth.
If desired, garnish the hummus with a drizzle of garlic infused oil and a sprinkle of sesame seeds. Serve with veggie sticks or low FODMAP crackers, or use as a spread in sandwiches.
TIP: Hummus is not usually low FODMAP due to the amounts of chickpeas and tahini used, but this veggie-loaded version is!