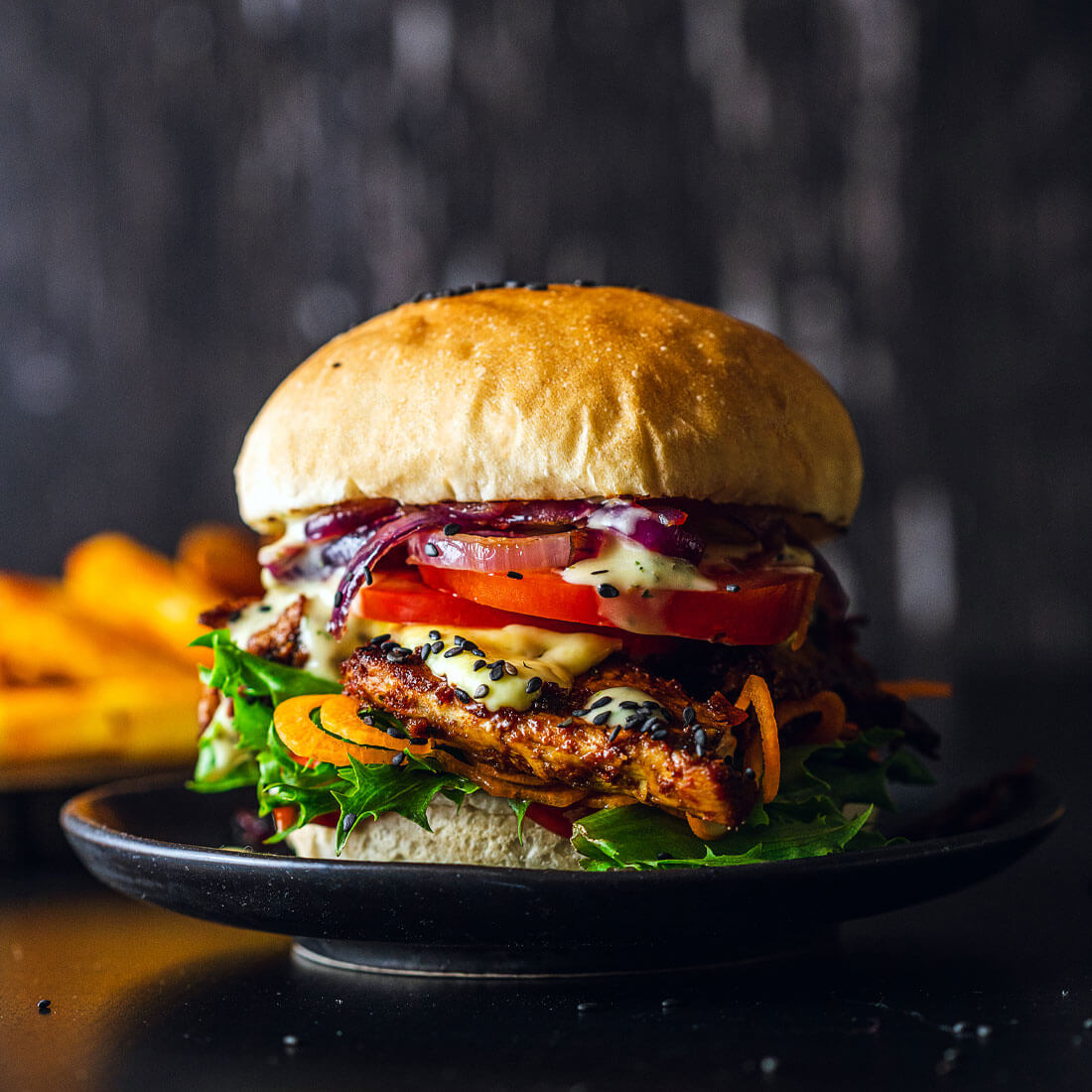 Method
First, heat the vegetable oil in a large non-stick frying pan then fry the Pulled Oumph! soya chunks on medium heat. Fry for a few minutes until the Pulled Oumph! is lightly crispy and charred around the edges. Set aside for later.
Place the sliced onions in the same pan, along with the salt and brown sugar, and cook them for 10–12 minutes or until softened and wonderfully caramelis Set aside.
Next, toast the burger buns and prepare to assemble your burgers.
Mix the tomato sauce with the sriracha sauce and spread it across the the two bottom burger buns. Place the lettuce leaves on top, followed by the carrots, then the fried Pulled Oumph!
Briefly place the vegan cheese in the frying pan until it begins to melt. Pour the melted cheese over the Pulled Oumph!
Place the the tomato slices and caramelised onions on top of the cheese then drizzle on the garlic Top the burgers with the other halves of the buns then give it a big bite to enjoy!
TIP: You can find Oumph! pulled plant-based meat in the freezer section at Woolworths
Recipe provided by Oumph!