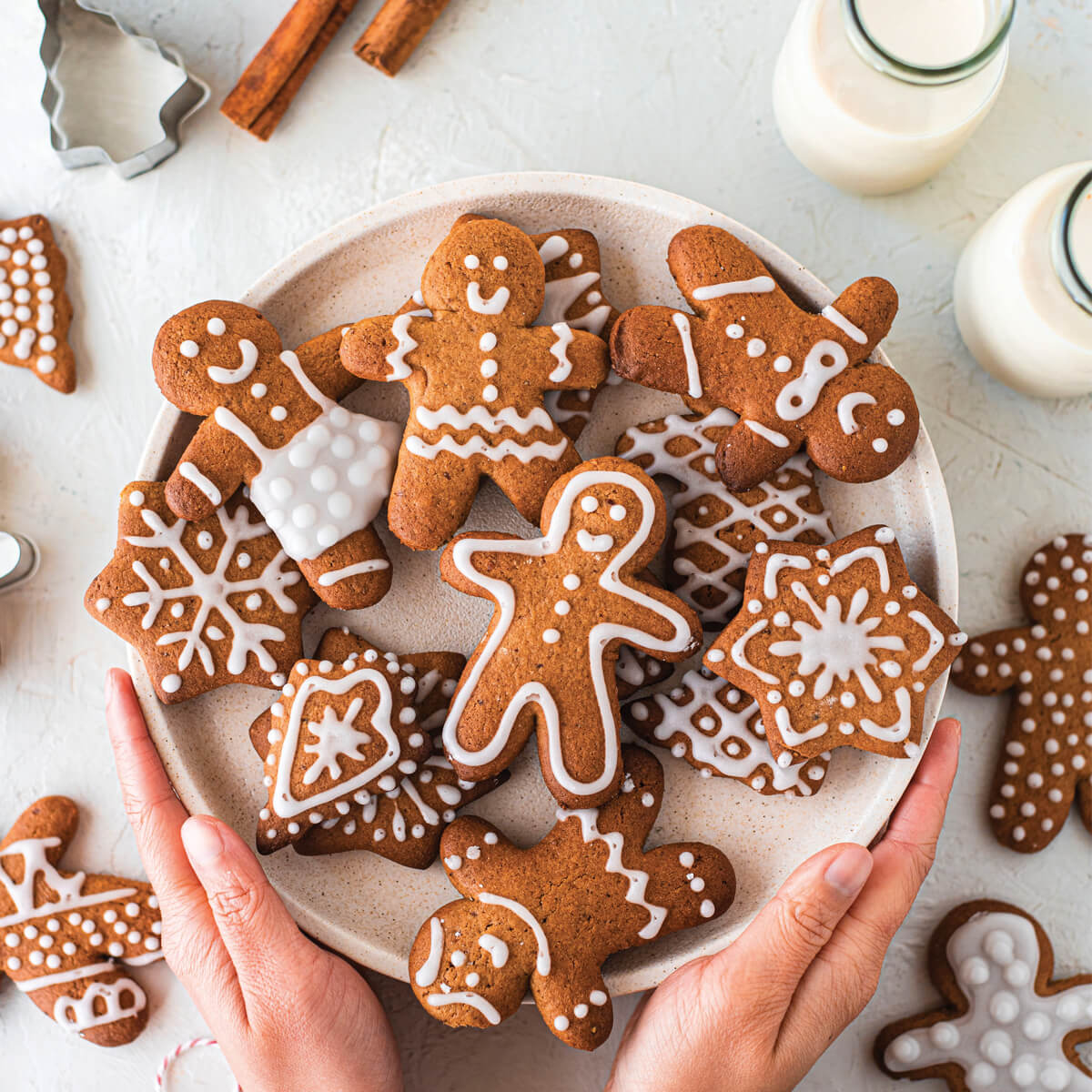 Ingredients
COOKIES
FROSTING
Method
Add all the cookie ingredients to a large mixing bowl. Mix the ingredients with a spoon and then your hands until it comes together. Initially, the dough may look dry, but it will eventually come together.
Set aside the dough in an airtight container in the fridge for 1 hour or the freezer for 30 minutes, until it's firmed up.
Preheat the oven to 180°C. Line a tray with baking paper.
Roll out the dough on a lightly floured surface until it is about 8mm thick. Use a cookie cutter to cut shapes out of the dough. Carefully place each cookie on the tray, leaving a little space in between them. You may need to use a flat spatula to transfer them from the bench to the tray.
Collect the excess dough, roll it out, and cut out more shapes from the dough. Repeat until you have no dough left.
Bake the cookies in the oven for 10 minutes (this may depend on the size of your cookies). The edges of the cookies should be slightly golden-brown. Allow the cookies to completely cool on the baking tray.
To make the frosting, combine the icing sugar and milk in a bowl. It should be thick enough so if you pipe a small dot, it doesn't spread. If the frosting is too thin, gradually add icing sugar to thicken. If it's too thick, gradually add milk to thin.
Scoop the frosting into a reusable piping bag with a 2mm fine tip. Pipe patterns onto your gingerbread as desired. This takes some time, so sit down and do it with your loved ones! Allow the frosted gingerbread to dry at room temperature for 4 hours or until the frosting is firm. Store the cookies in an airtight container for up to 1 week.