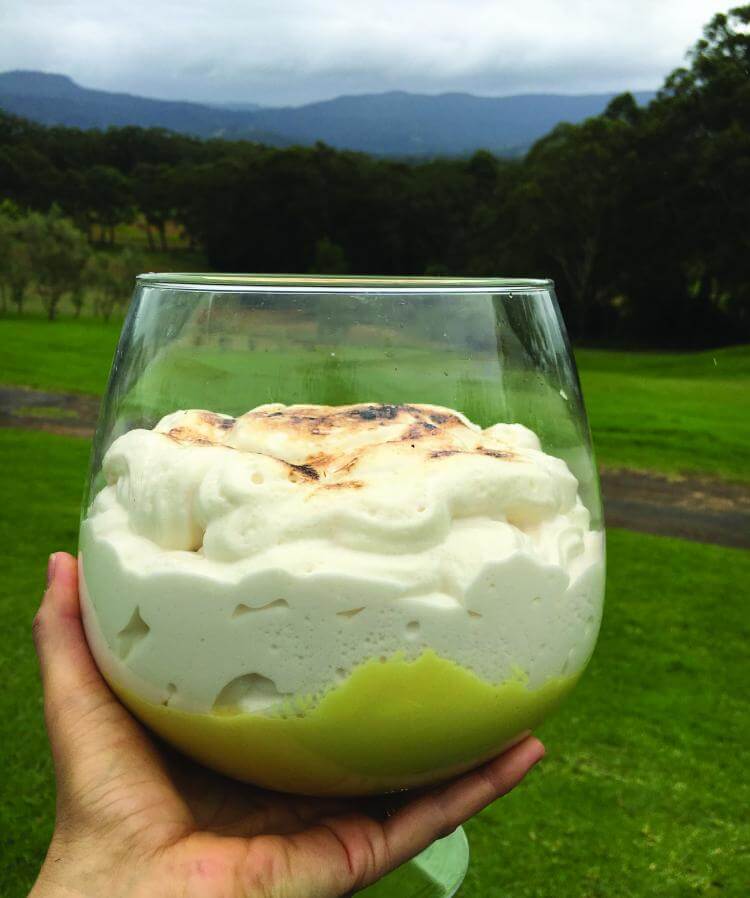 Method
Mix the base ingredients together in a high speed blender until they form a smooth consistency.
Mix the topping ingredients together in a mix master for about 15 minutes, until it is white and fluffy and can hold it's shape. It's important to add the cream of tartar and maple syrup very slowly.
TIP: This recipe can make 1 large bowl or 4 smaller, individual bowls. You can singe the meringue with a blow torch if desired. Eat straight away or place in the fridge for another time.