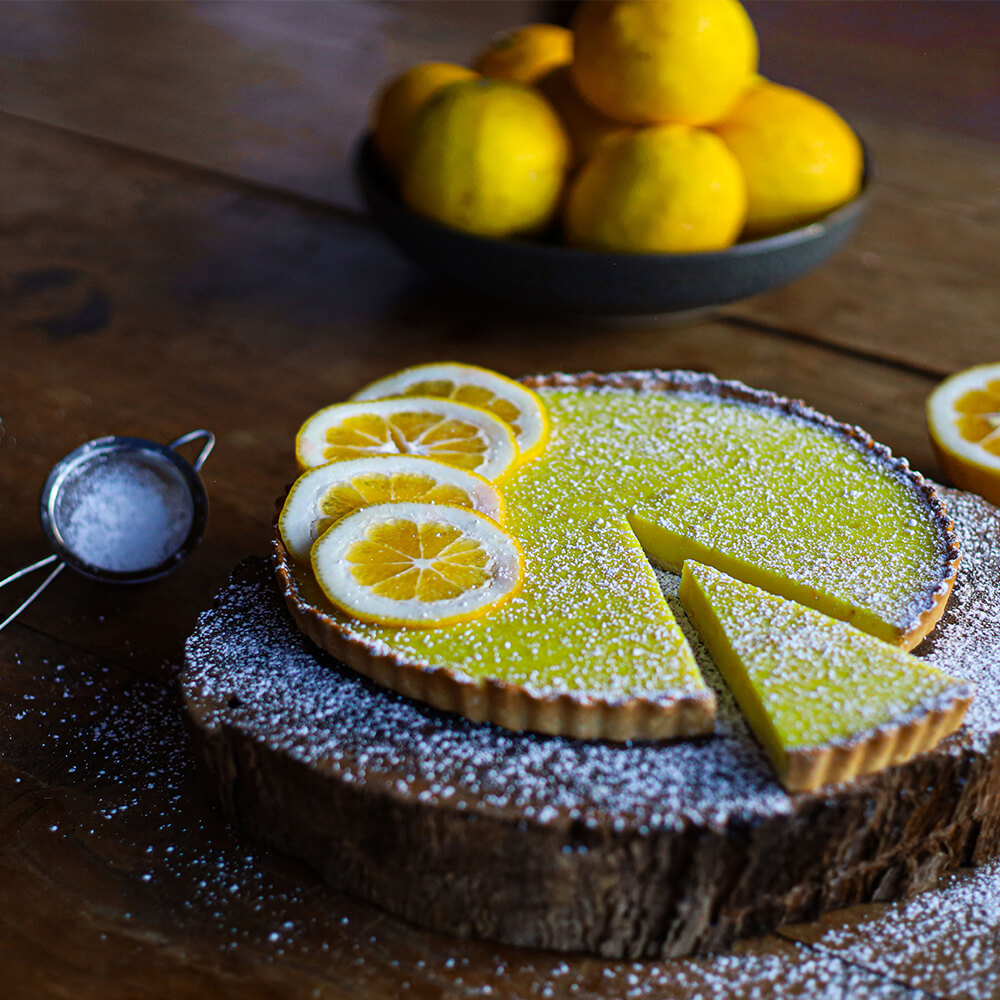 Ingredients
PASTRY
FILLING
Method
SERVES 8 – 10
Preheat the oven to 180°C.
To make the pastry, place all the pastry ingredients in a food processor except the milk. Pulse until a breadcrumb consistency forms, then gradually add the cold milk and pulse to combine.
Remove the blade from the food processor and use your hands to clump the pastry dough into a rough ball. Turn out onto the bench and then roll the dough out to form a 3mm thick round (a little larger than the tart tin).
Brush a 20cm loose-base tart tin with a little vegan butter. Press the rolled-out pastry evenly into the base of the tin and up the sides. Cut the excess pastry from around the top of the tin.
Lay a sheet of baking paper on top of the pastry and cover the base of the tin with blind-baking beads. Bake for 30 minutes. Once out of the oven, remove the blind-baking beads and paper, and set aside the pastry to cool.
Meanwhile, to make the filling, combine the turmeric, cornflour, and milk in a small bowl to form a paste.
Add the paste to a saucepan along with all the other filling ingredients and stir to combine. Place on a medium heat and stir continuously until the mixture thickens. Pour the lemon filling into the cooled pastry and refrigerate overnight. Serve chilled, garnished with thin slices of lemon and a sprinkle of caster sugar, if you like.