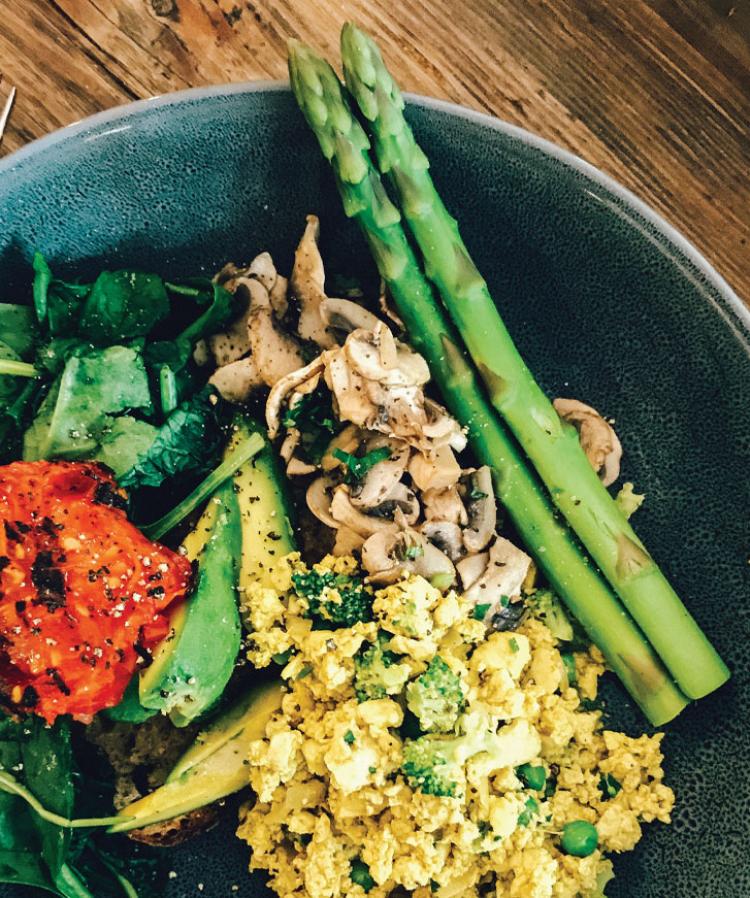 Method
Heat a wok. Add the tofu, cumin, coriander, and turmeric then stir well to coat the tofu.
Add the diced capsicum, broccoli stems, broccoli florets, carrots and frozen peas.
Stir well over a high heat for two minutes then add the soy sauce. Continue to stir over a medium heat until vegetables are soft but still firm.
Meanwhile, in a hot frying pan, add the tomato halves cut side down, asparagus and mushrooms and cook, turning occasionally, until soft but firm and starting to colour.
To serve, place toasted sourdough in a bowl, top with scrambled tofu, then add the spinach leaves, avocado, asparagus, mushrooms and tomato.
Season with salt and pepper to taste.