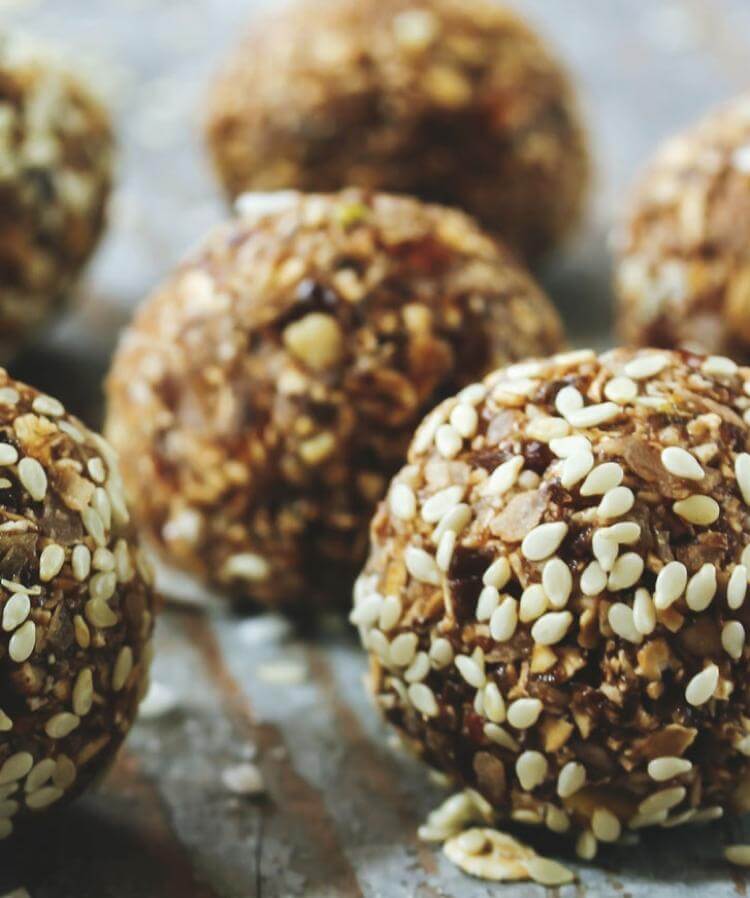 Ingredients
CHOCOLATE COATING
Method
Pop all ingredients for the balls into a food processor and blitz until it forms a dough. Roll into balls and place in freezer.
To make the handmade chocolate, simply melt the coconut oil and whisk in cacao powder and maple syrup. Roll the balls through the chocolate and place on baking paper. Repeat this another 1–2 times to coat well.
Once you are happy with your chocolate coating, roll the balls in sesame seed to decorate. Pop back in freezer for about an hour to set completely. Once set, store in either the fridge or freezer.